Welcome to the final part of our #12daysofparenting series when we join a whole host of other bloggers to write about a range of topics over 12 days.
Today we are looking at how Santa goes down with the children and I am following on from Mummies Waiting. For full Terms and Conditions of the #12daysofparenting please click here.
A big thank you to all the sponsors:
Baby Bundle
Bambini & Me
Sand Art
Lycrawidow (Younique)
Cuddledry
Fresh Photography
Gumigem
Snooze Shade
Santa is a big deal here, we all love the preparation for Christmas, and all the exciting things that come together before the big day. Christmas Eve is always a really special time, opening the Christmas Eve Box, putting food out for Santa and the reindeer and watching a Christmas movie together. Not to mention putting out the Santa sacks of course.
The first year Santa's truth was questioned was two years ago when we took the children to see Santa and he was clearly having a bad day.
He was grumpy and his beard fell off and it was not the greatest experience. After that the big kids decided he was a fake and demanded an explanation.
What we decided on was – that visits to Santa are not always 'the real Santa' because that just wouldn't be possible but rather that these 'Santas' are helpers sent by the real Santa to assist him, along with all the elves.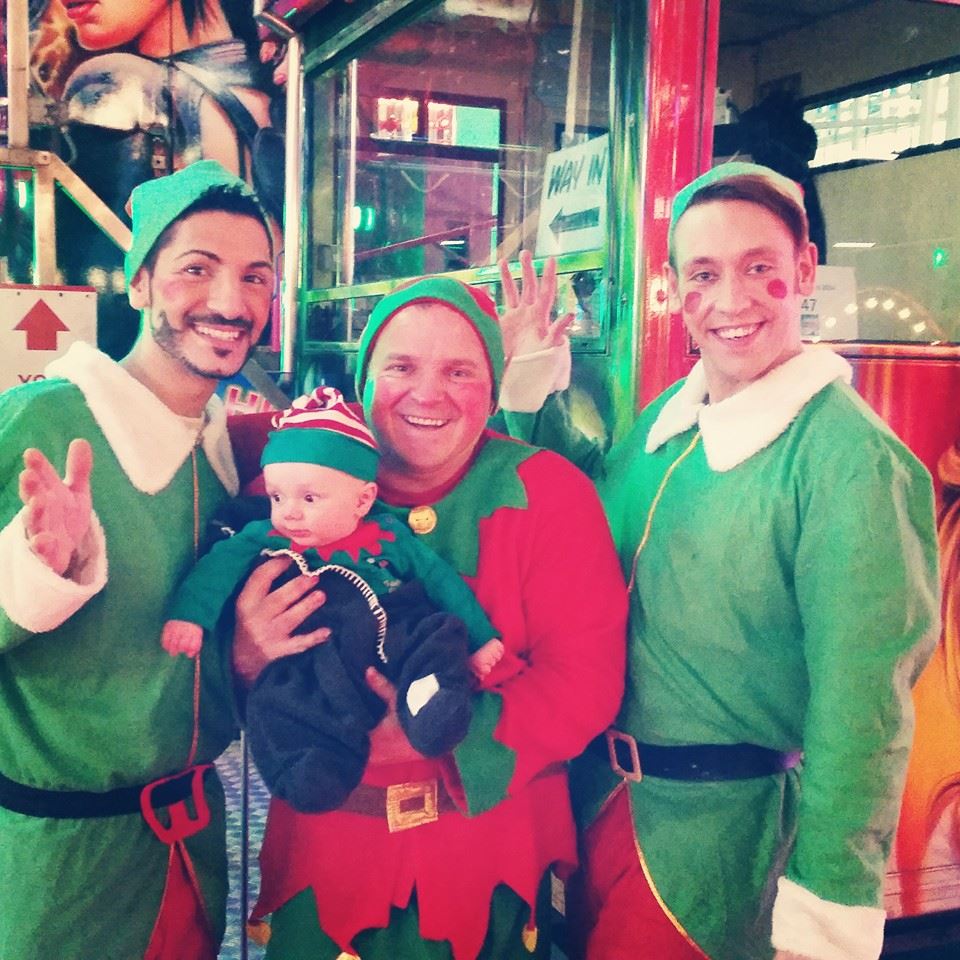 This is what we have stuck to until we visited Laplanduk this year, which is clearly the home of the real Santa.
Have you had a close call like this?
Why not pop over to The Mummy Balancing Act to check out how Santa goes down there.
Our code word is: Hand Print
Wishing you all a very Merry Christmas from all at Mummy Fever.