I do love organic products. From fruit and vegetables to beauty products. I don't always buy organic because of the cost, but I try to wherever possible.
When it comes to babies bottoms and skin in general, I do find that organic products can make a difference. I love the wipes and cotton wool buy organyc and although I wouldn't use these all of the time as they retail at £4.99 for a pack of wipes, I would certainly have them in for periods of skin sensitivity.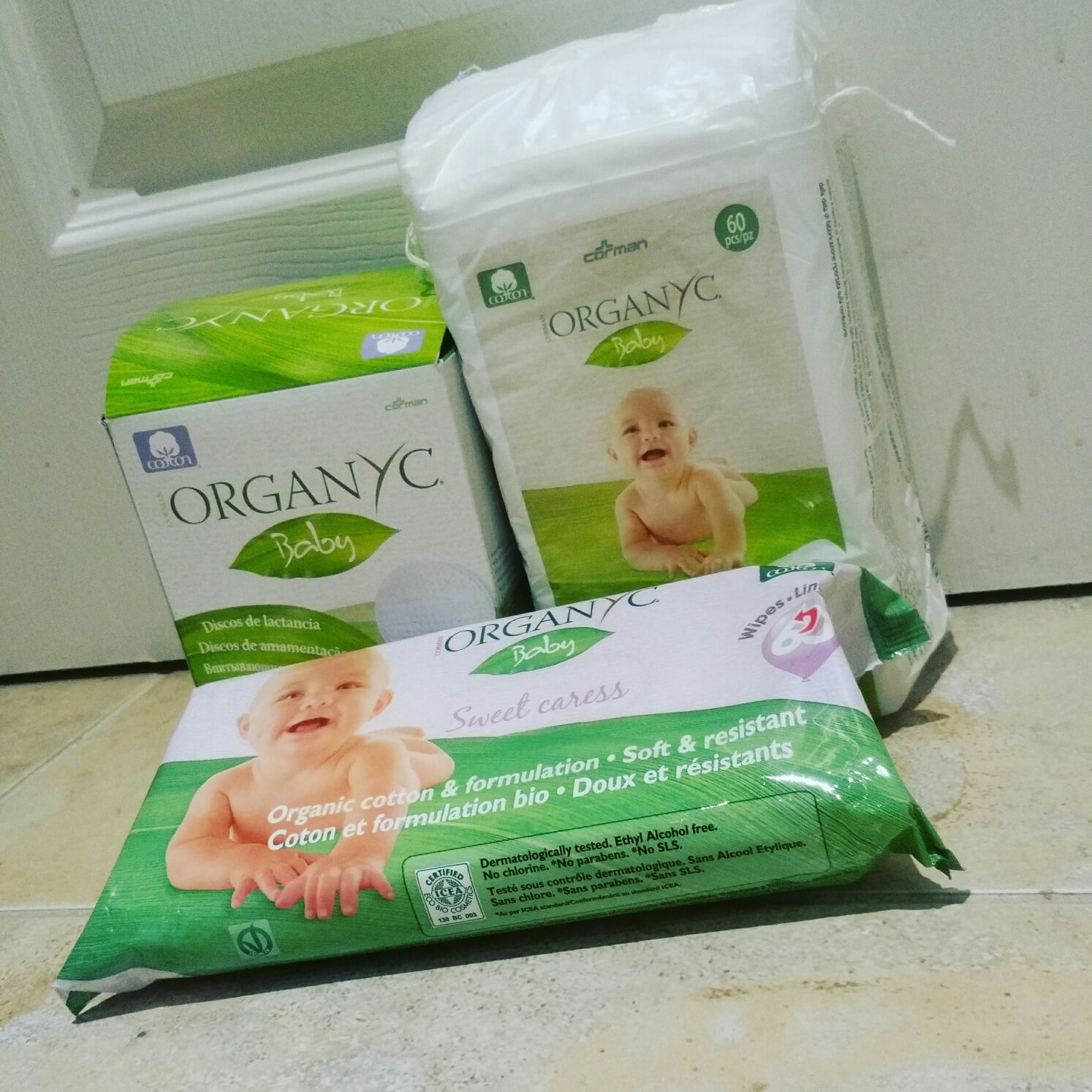 The wipes really are gentle and would be ideal to pop in your hospital bag for a new little edition. I do think that water wipes have the same effect so I'd try both and see which you prefer.
Organyc also make disposable breast pads for mums which really are soft. Again, I'd recommend you pop these in your hospital bag and also use them in the first few weeks when your nipples can be very sore. Once you are into a rhythm you may find another brand better. I've tried everything over the years, and in my opinion Lansinoh pads work the best as they are thin, yet absorbent and stay put all day. The biggest problem with most other brands is how much the pads move around during the day.
What are your views on organic products? Are they worth the extra? Do you buy organic?