Have you heard of a dash cam? I hadn't until very recently, but I was quite intrigued by them and the more I read, I realised that actually they are quite popular. Do you have a dash cam or know anyone who does?
So what is a dash cam?
A dash cam or dashboard camera is an on board camera that continuously records the view through a vehicle's windscreen. It may be attached to the interior windscreen or to the top of the dashboard, by suction cup or adhesive-tape mount. Dash cams can provide video evidence in the event of an accident.
We've been using the Mio MiVue 658 WIFI recently to see what all the fuss is about.
Dash cams are ever increasing in popularity with many parents looking for that extra piece of mind whilst on the roads. In addition, dash cams can also help many save money on insurance with some companies offering discounts on premiums if you have one installed – so you can pocket some extra cash too!
The key features of the Mio MiVue 658 WIFI include (£179.99 RRP):
2.7 inch touch screen – offers true ease of use: intuitive and user friendly
Extreme HD recording – 2304 x 1296 at 30 fps – with the latest H.264 technology for high quality videos at a smaller file size
Integrated WIFI – easily send your videos to your smartphone for back up, or share your experiences on Facebook via the MiVue app
GPS tracking – automatically records your driving information, including speed, altitude, longitude, latitude and heading
Speed alarm – offers a sound alert if you go over the speed limit
Add safety cameras – add a new safety camera to your device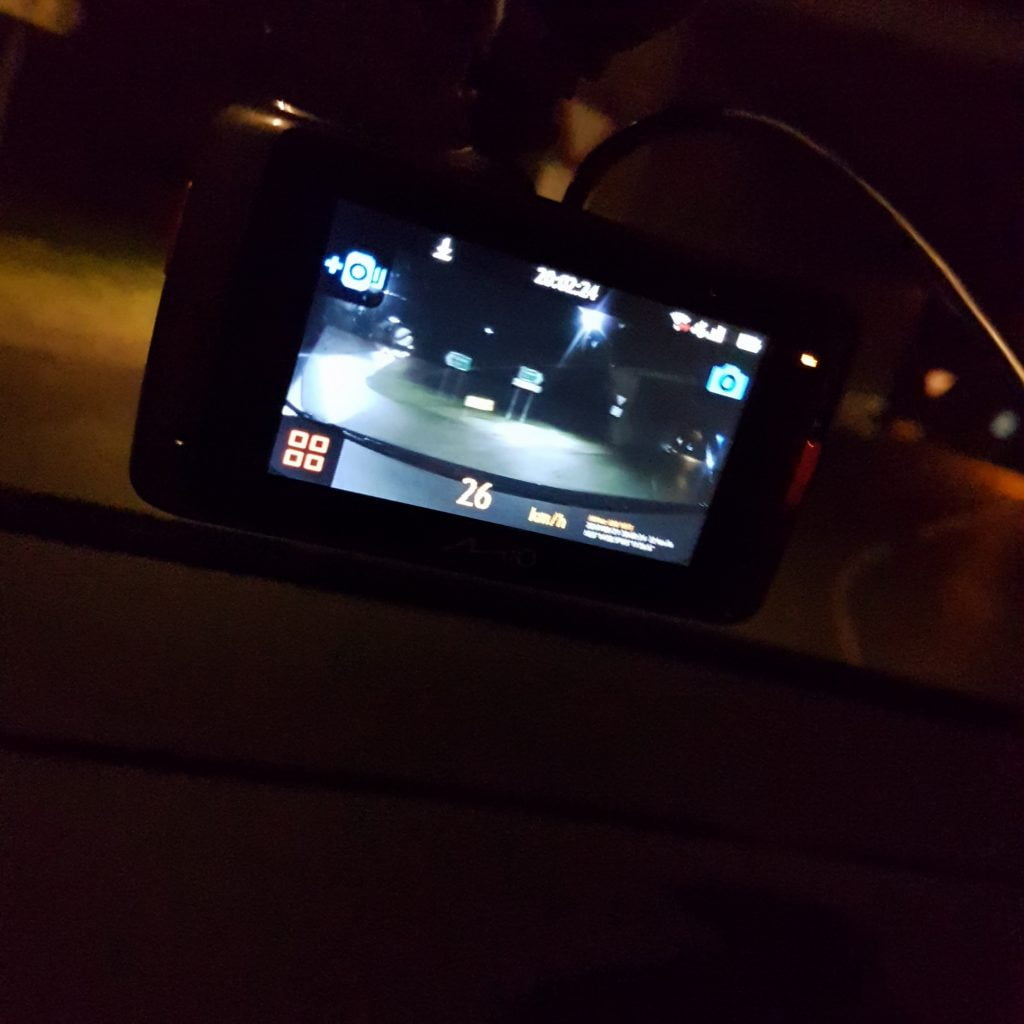 Proof in case of accidents
Mio's dash cams have the ability to record every vehicle journey including capturing the moment of an impact so can help provide proof before, during and after an
accident.
Protect yourself from fraudulent claims
Recorded proof from the dash cams can be used to help resolve accident liability claims, 'stop cash for crash' claims as well as protect your 'No Claims Bonus'.
Peace of mind when driving on the roads
Feeling and being safe on the road is paramount! So why not protect yourself against instances of road rage and become more aware of your own driving speed with the safety camera alerts.
Useful for parents
Parents represent some of the most distracted drivers on the planet. Parents are often tired whilst driving, being shouted at by several children all at once, thinking about a million other things, handing out drinks or snacks, picking up a dropped toy and so on – are you guilty?
Would you spot everything that was happening on the road? Would you remember a registration plate or the colour of a car and would you remember all the details of what happened if you were involved in an accident?
More and more parents are buying dash cams for added piece of mind and an extra eye and source of memory.
These are super easy to use, quick and simple to set up and another tool to help parents out.
Would you use one?