When it comes to children's parties it always helps to have a few useful things to serve the party food in or on.
For tiny tots parties you can't go far wrong with some brightly coloured plastic bowels full of tasty bits and bobs. These are great because they are just the right size and can be easily scattered around the table or a picnic rug. Tiny tots don't eat loads so you can avoid waste and over-facing them by offering small quantities of lots of different things.
I never bother putting food on party plates as lots of our parties are outside and they just end up getting blown away.
Heavy duty plastic trays can work well if you have lots of sandwiches to serve and they can be used over and over again. I've used this approach before and just go around with the sandwiches if not everyone can reach. These are reasonably sturdy in a breeze as well.
I've had a range of party serving table wear over the years, but one of the biggest issues I find with it is that it often takes up too much space on the table. Serving dishes like this one with separate compartments can work well and can be picked up and moved easily.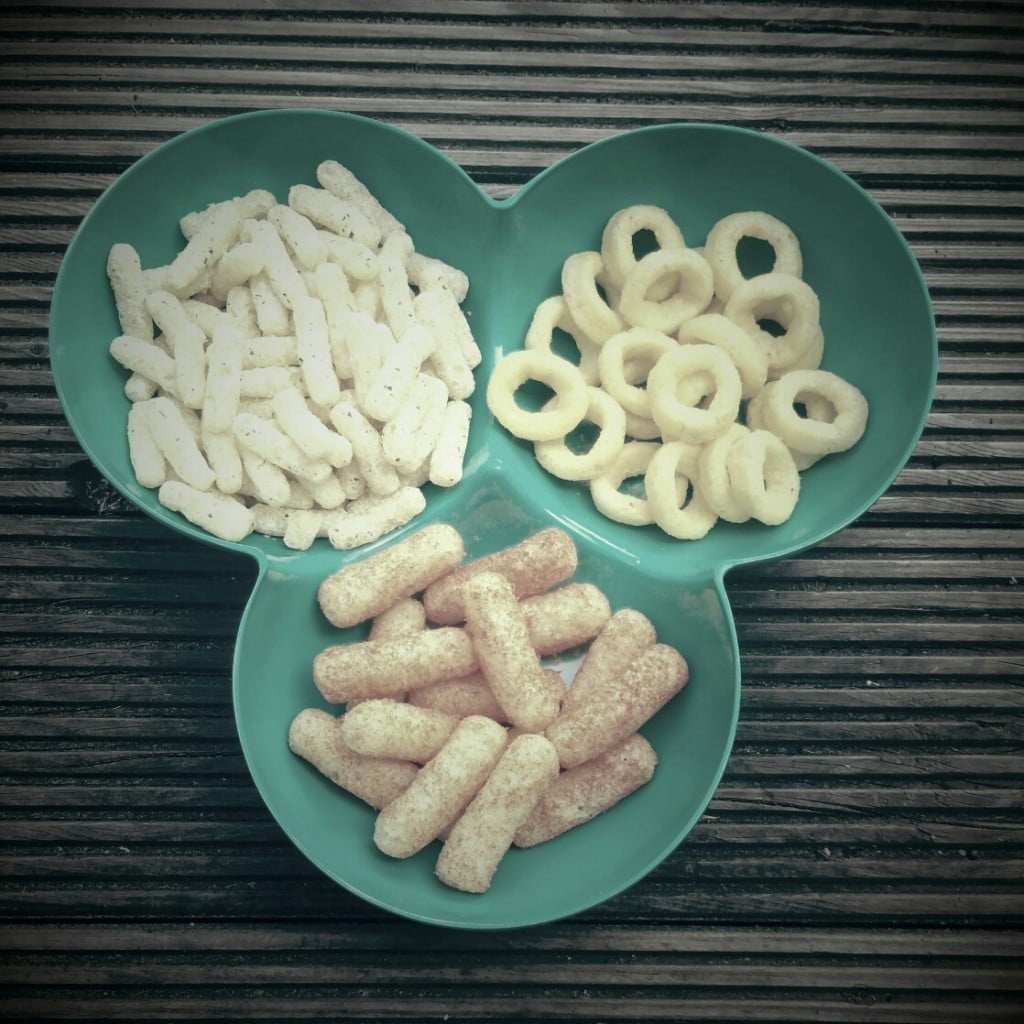 Culina Designs make some fantastic items that are really great for parties and I think the best I've come across thus far. This 'Twistfold 3-tier party bowl' is fantastic and ideal for children's parties. This unique serving bowl set assembles and collapses with a simple twist.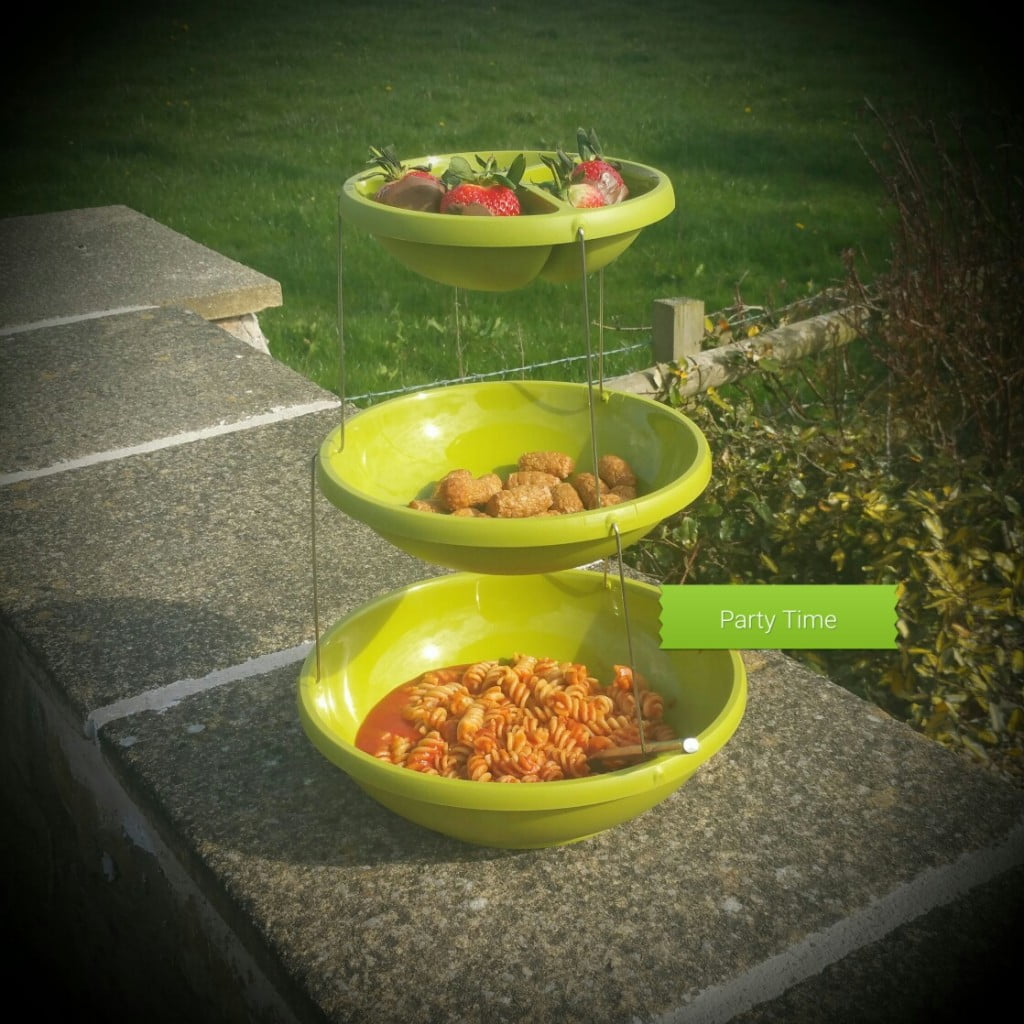 It really is genius! Ideal for parties and gatherings, the set also makes an excellent fruit or snack bowl.  The partitioned top tray is perfect for dips, nuts, and candies and three tiers saves space on crowded tables.  When collapsed, the bowls are nested and held securely in place by hidden magnets, making them really easy to store in a regular kitchen cupboard.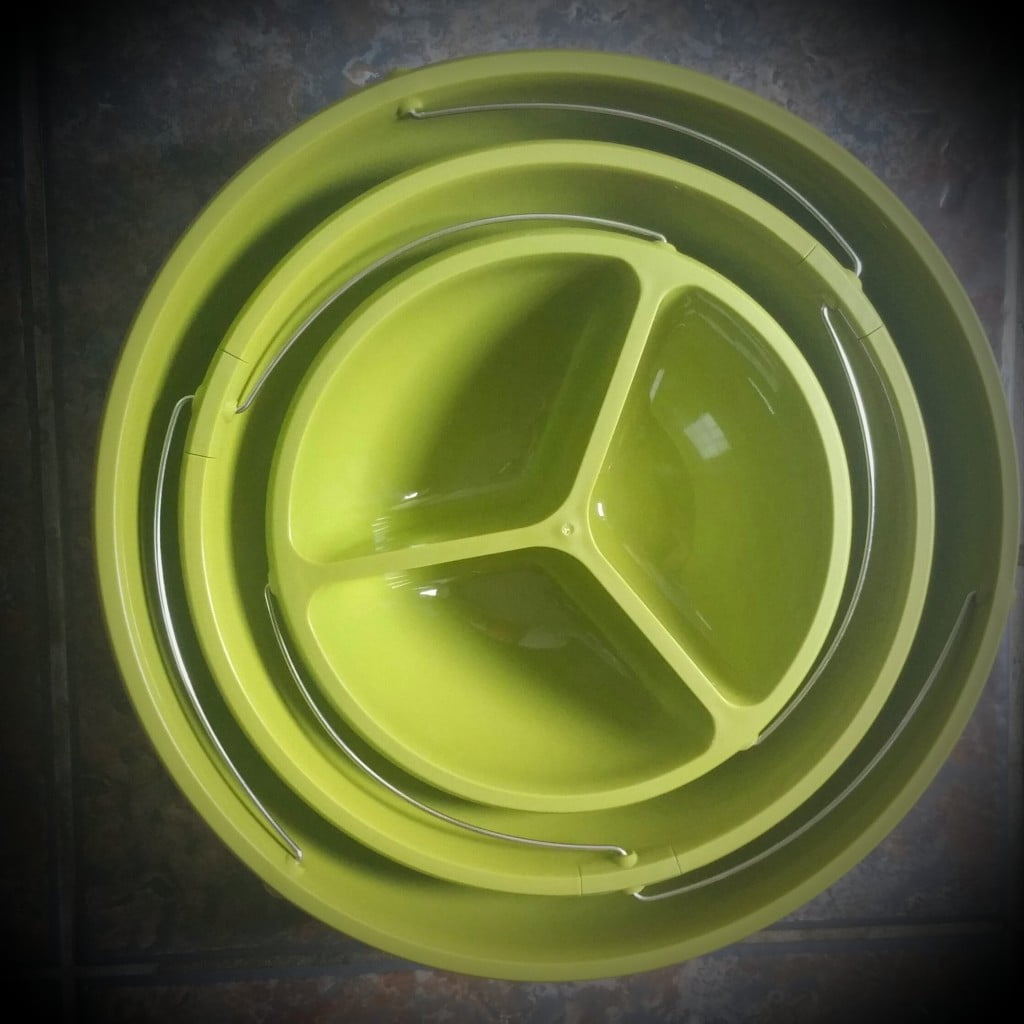 The sizes of the three bowls are:  7" top, 9" middle, 11" bottom – and what's more…these can even be washed on the top shelf of the dishwasher (although having said that they are really easy to clean by hand as well).
This is great for both indoor and outdoor use and if you think three tiers is too much then they make a two tier set as well.
How do you serve party food? Any tips and tricks to share? I used this recently when we had a Star Wars inspired party and it was a real space saver.