On Friday, in conjunction with UK Mums TV , Nick Jr UK and Great Gizmos we held an action-packed party to celebrate the UK launch of Blaze and the Monster Machines.
This is a new show to the UK based around Blaze the monster truck and his pals and it premiered on Nick Jr at 4pm on Friday.
You can catch it next on Monday at 10am – we all enjoyed the action packed show and the cliffhanger at the end of episode one!
Our party was fairly equally mixed with girls and boys and I can honestly say they all really enjoyed it.
We played loads of games in between the party food and watching and everyone had loads of fun.
Here are just a few of the things we got up to…
We started off with a maize and the children all found a different way through so they then decided to have a competition to see how many routes they could find!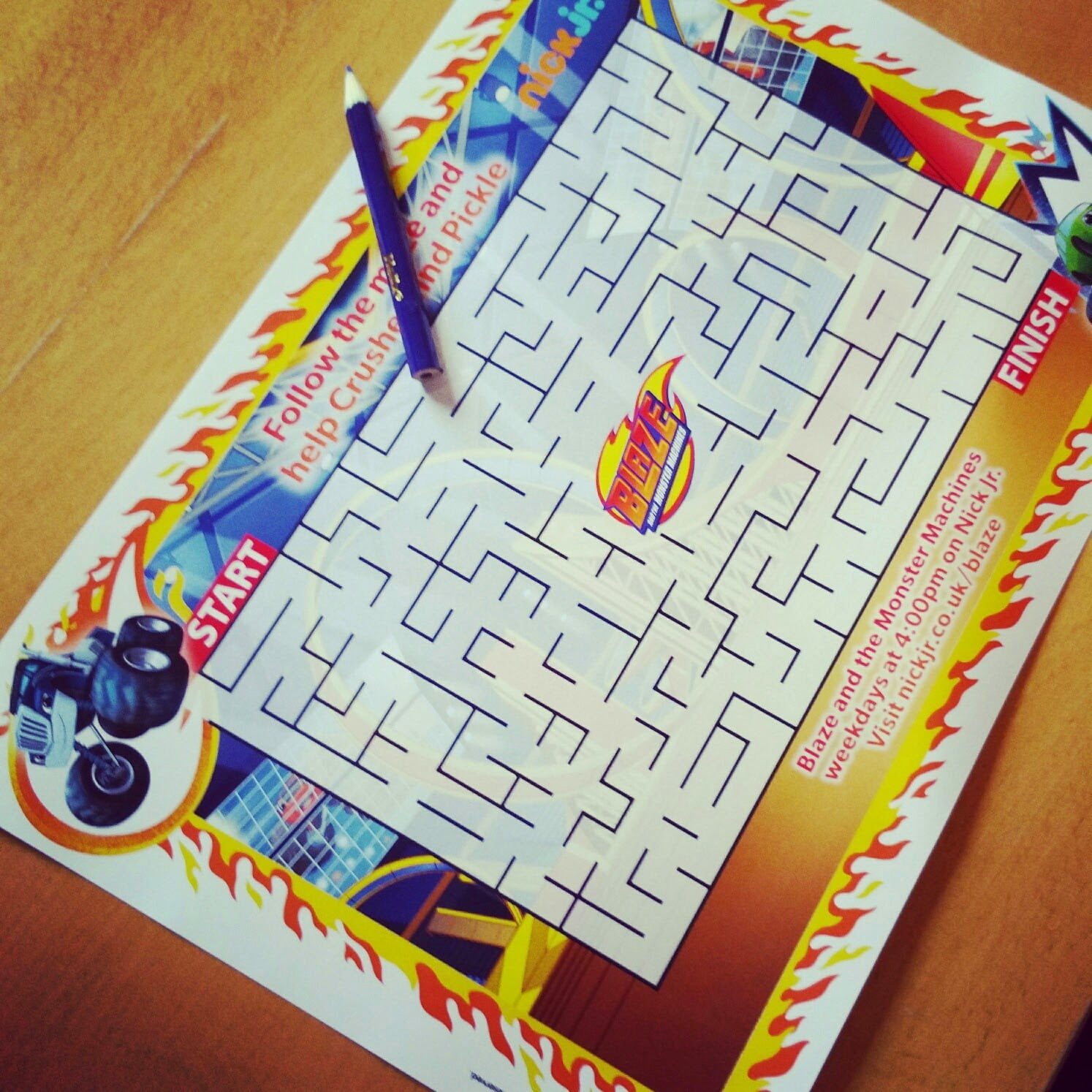 Activity two got everyone excited when they realised it involved chocolate and sweets! The jelly babies were scrummy and the spares didn't last long.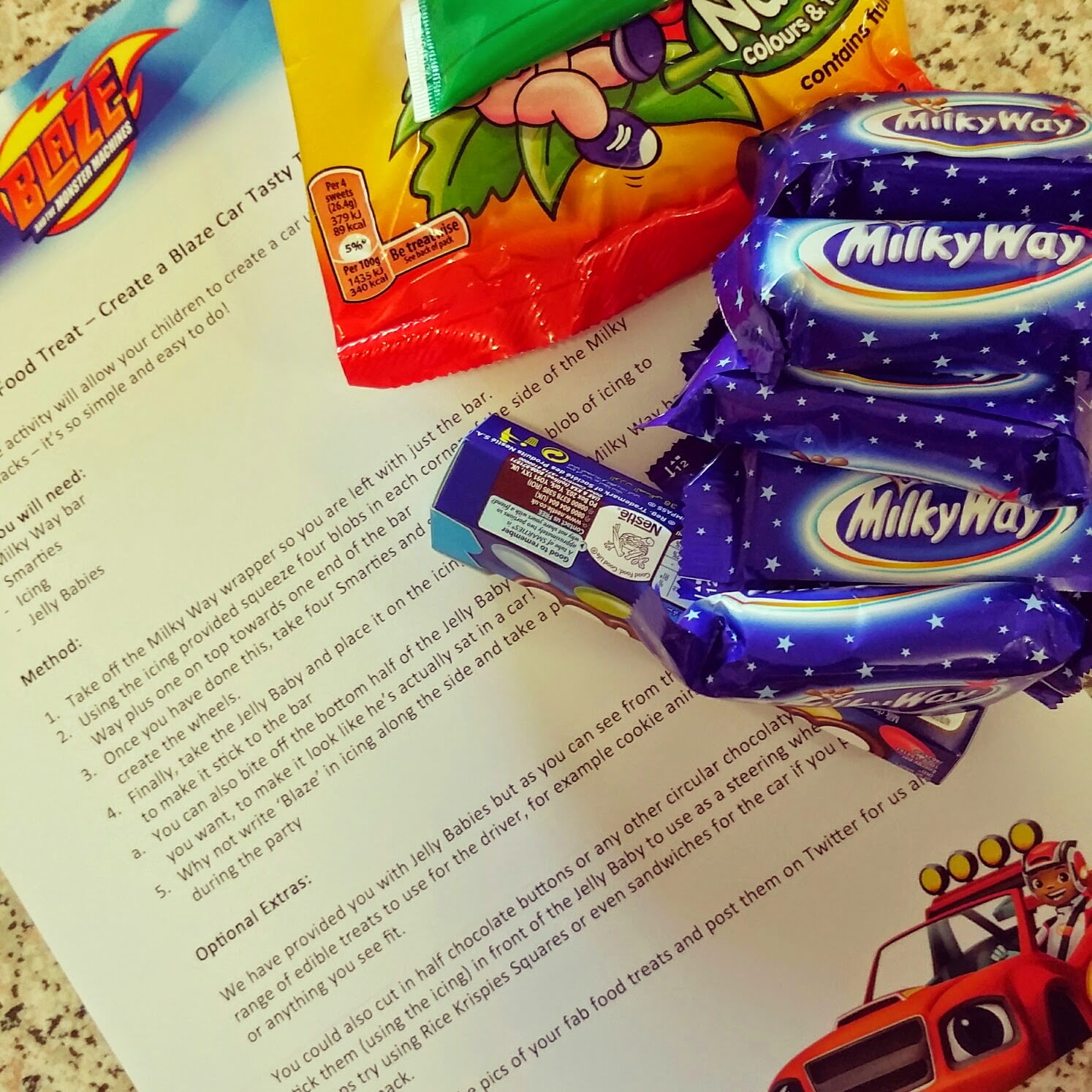 The children used the items to make edible monster trucks, like this one below but this one was the only one that lasted long enough for me to photograph!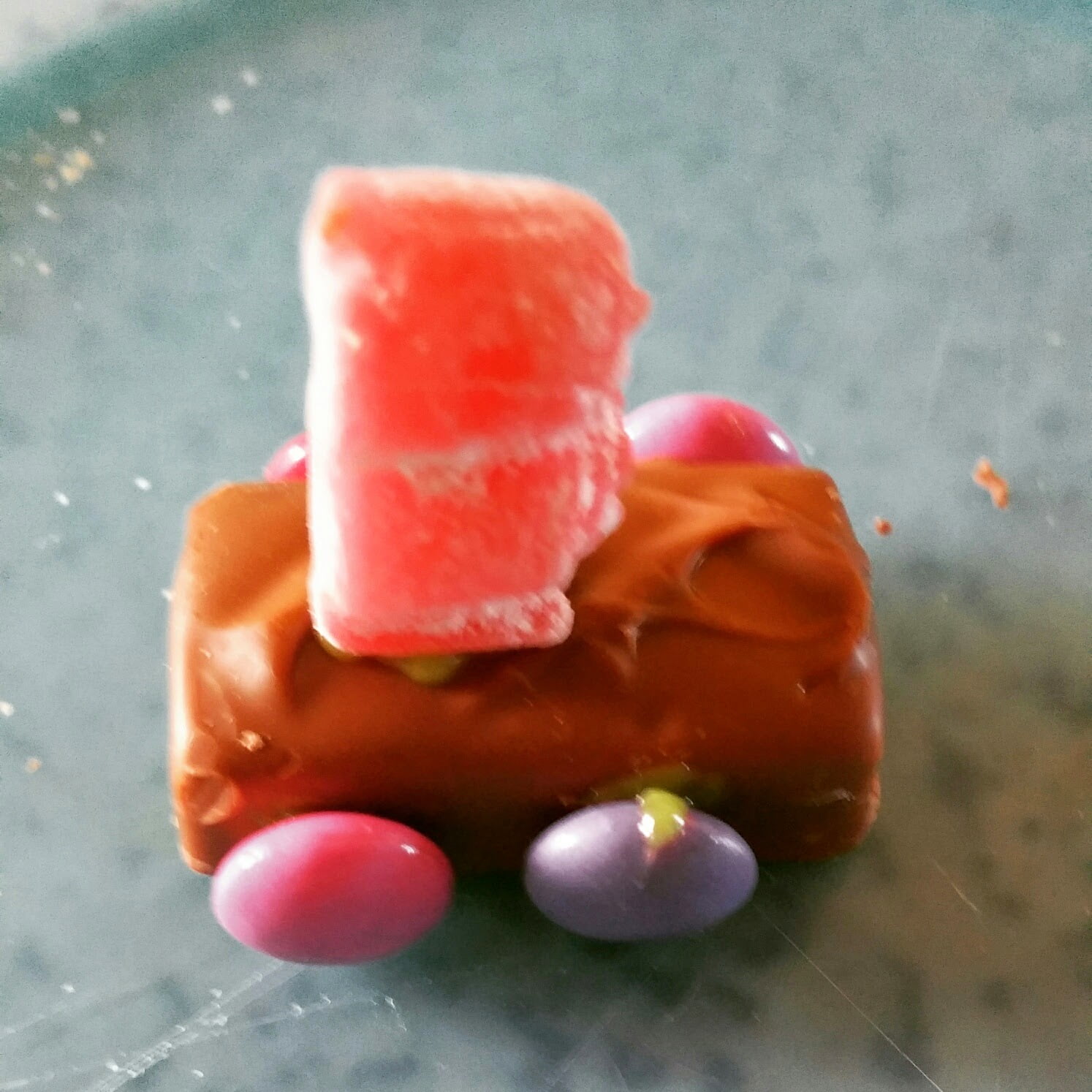 We did some counting and shape activities but the children whizzed through this and there were lots of cries of "too easy"….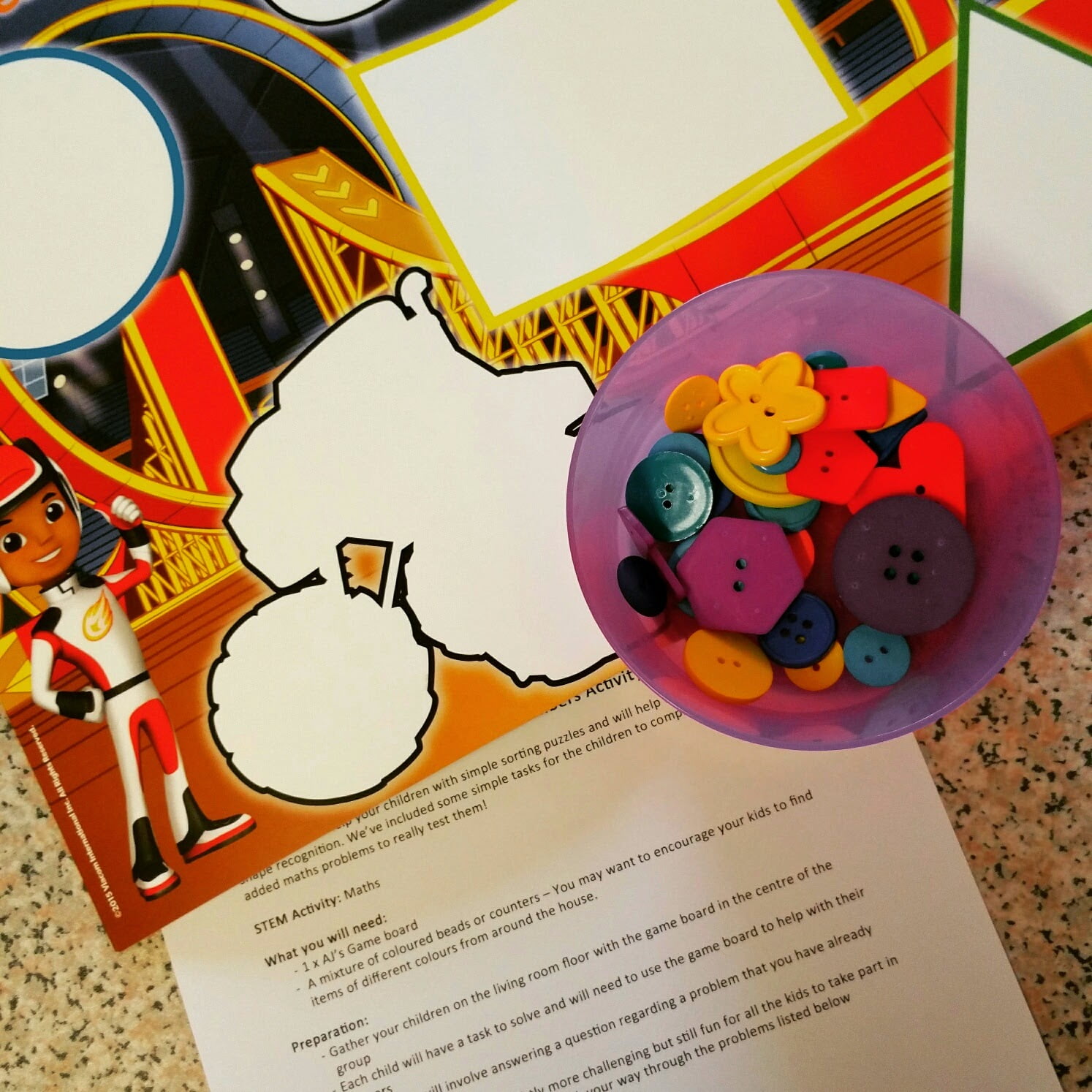 They spent ages however building their own monster trucks out of a range of craft items and they really enjoyed this.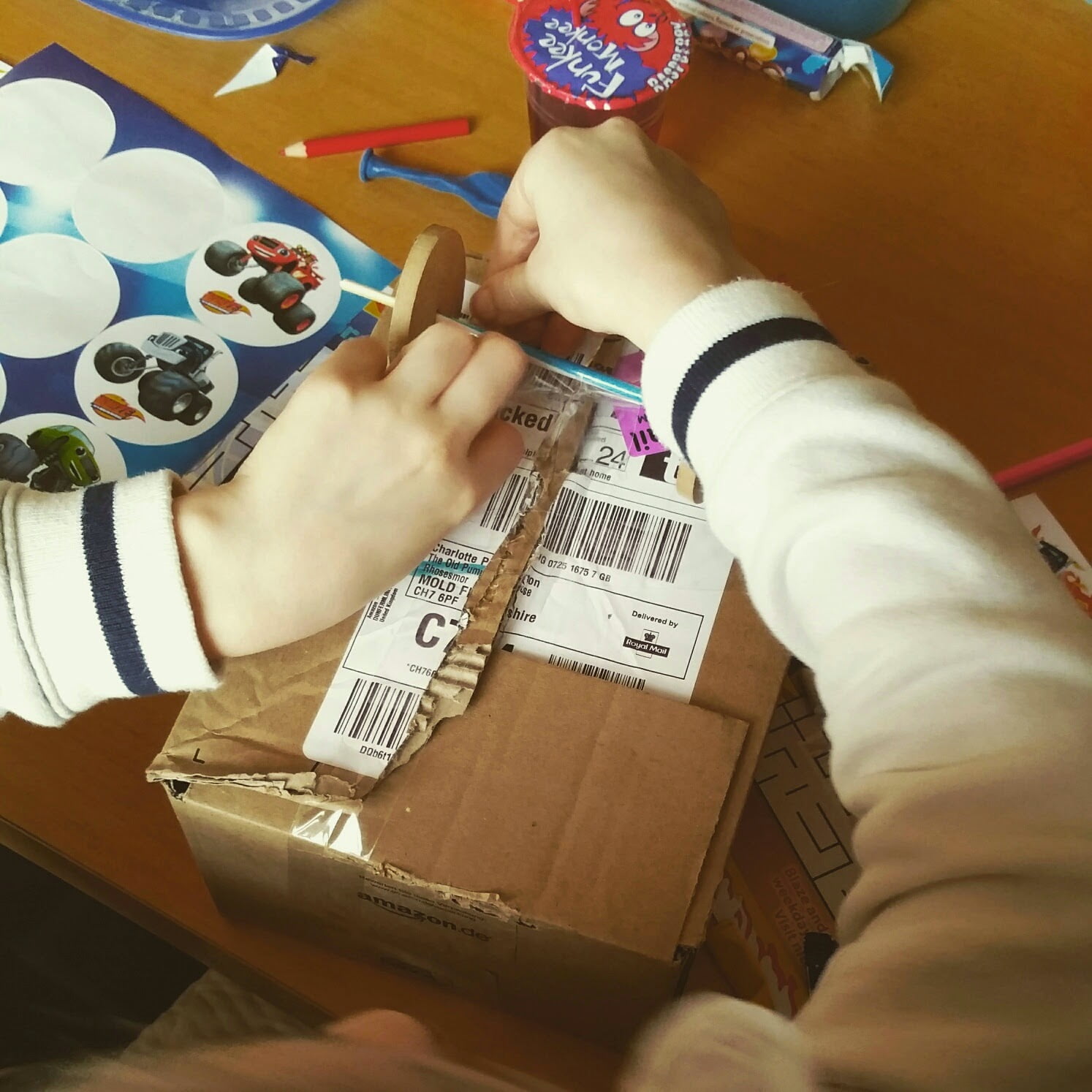 This was one of the finished trucks, modeled on the girl monster truck in the show. The girls were pleased with their efforts.
A sinking and floating activity had them all working well in teams and they enjoyed trying to work out what was going to happen next.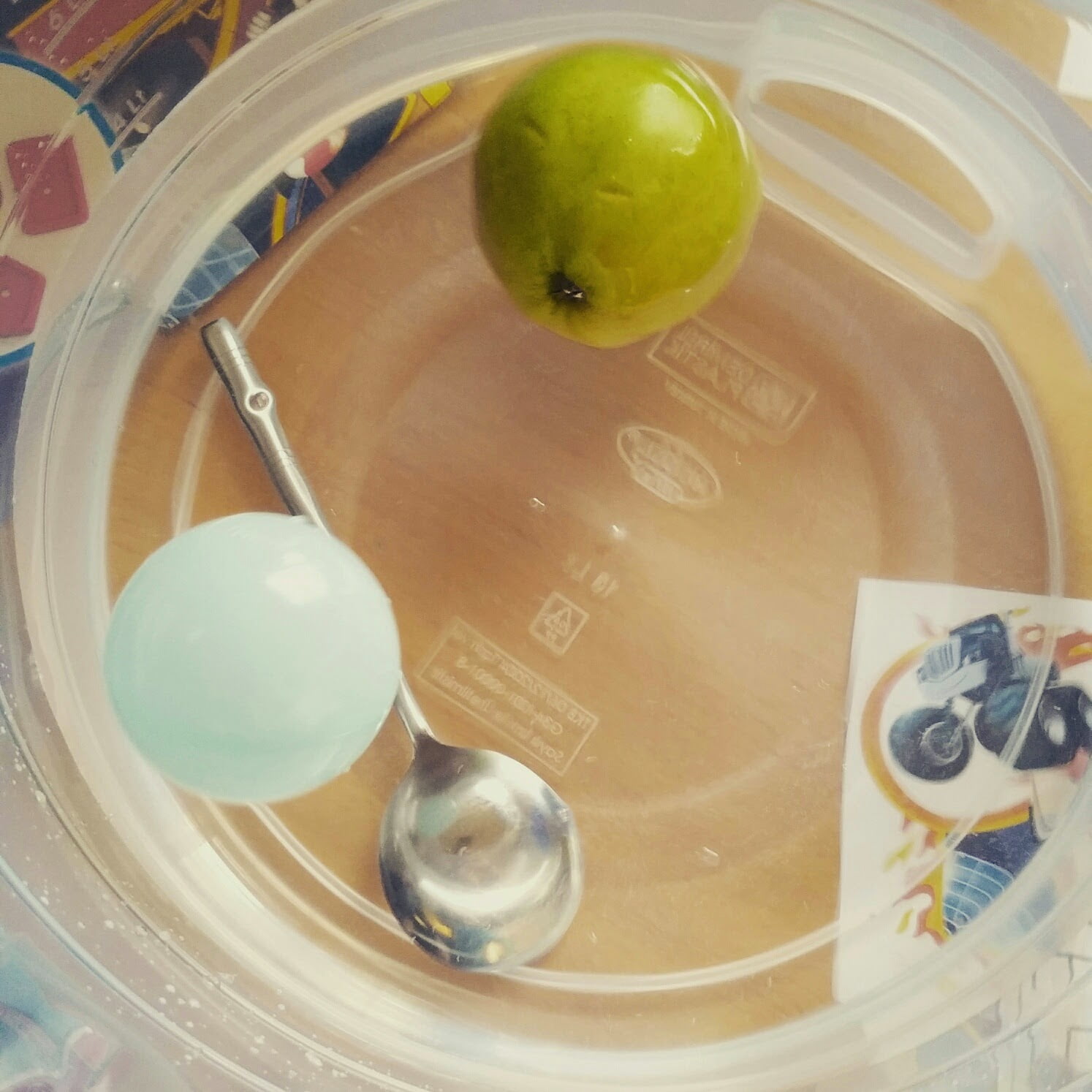 Great Gizmos supplied some super science experiments, and after some excavation the glow in the dark dinosaur fossil captivated the older children for ages.
Most of the children couldn't contain themselves long enough to get their party bags home so they started on them at the end of the party… the favourite item by far was the plasticine turtles.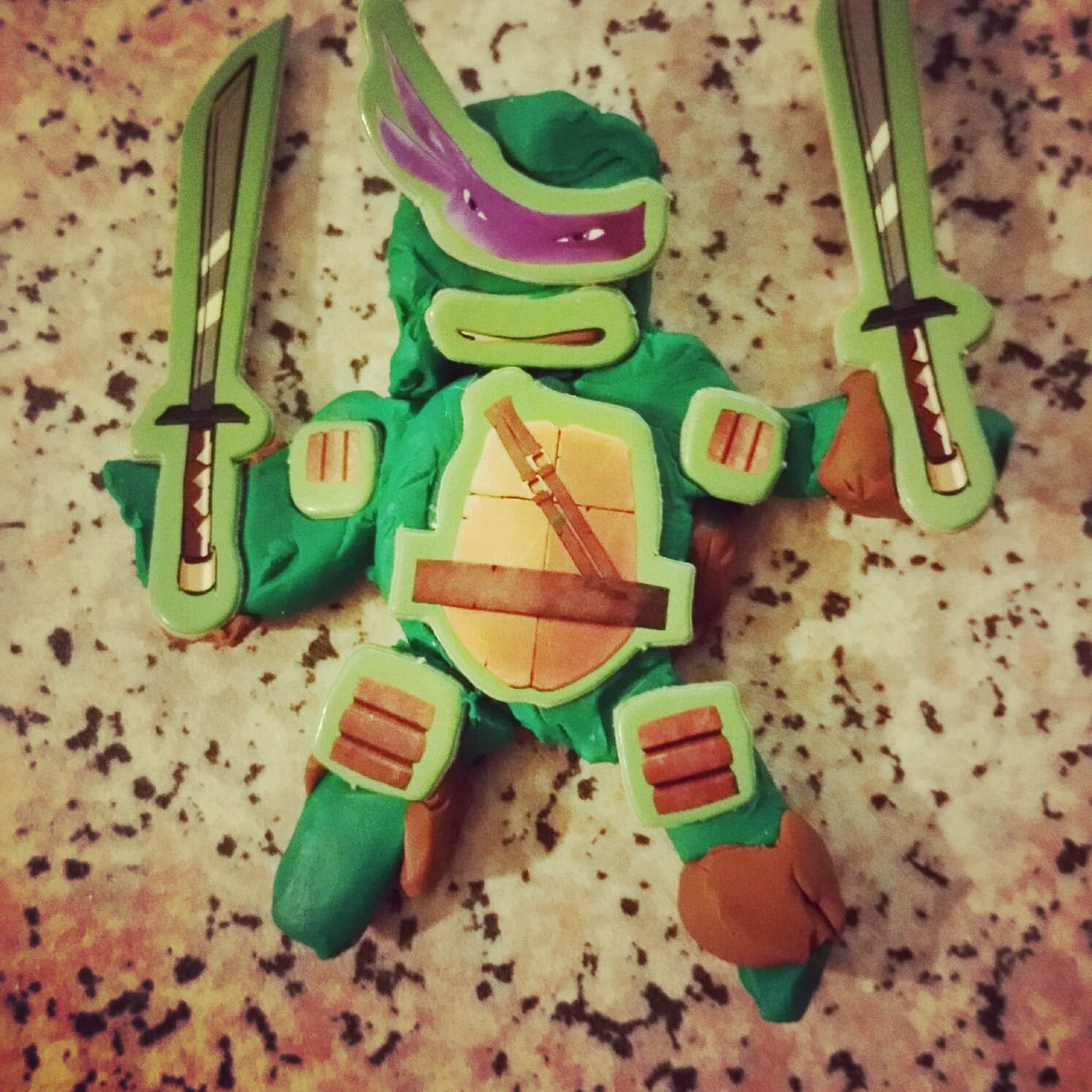 All in all a fun party and now a great new show to watch on Nick Jr!