Paw Patrol is a fun children's show on Nick Jr – do your children watch it? There are lots of lovable characters and a catchy theme tune that you can guarantee you'll find yourself singing along to at random times of the day.
Egmont have recently launched the Paw Patrol Magazine, aimed at children under seven. Now your little ones can have even more fun and continue to enjoy the action-adventure preschool series starring the six heroic puppies: Chase, Marshall, Rocky, Zuma, Rubble, and Skye, who are led by a tech-savvy 10-year-old boy named Ryder.
Look how excited this little face was when he saw the new magazine!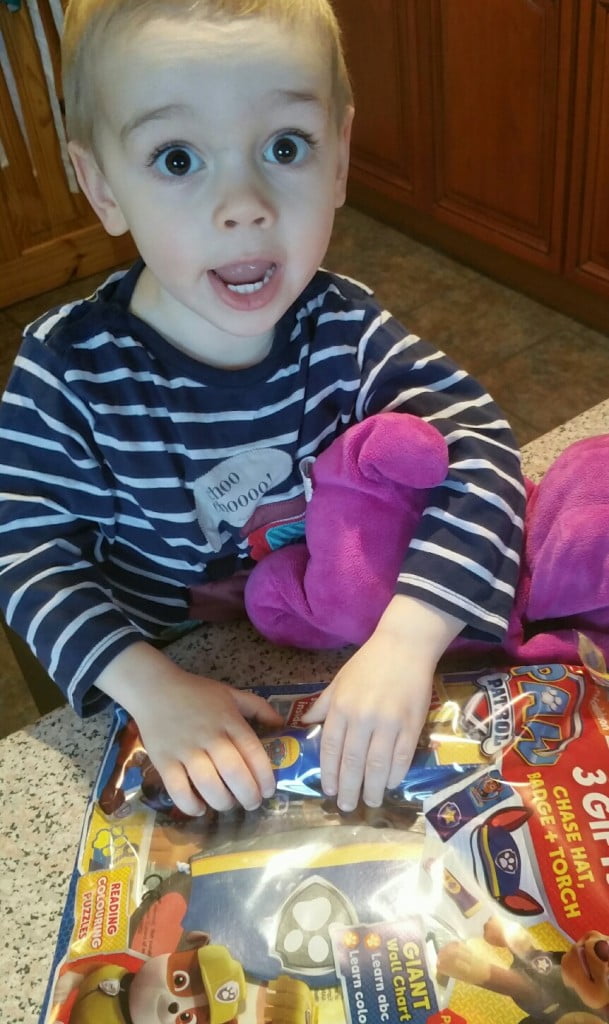 This new monthly magazine is the perfect package for pre-schoolers, featuring all their favourite characters with fun learning puzzles, exciting stories, colouring, drawing and stickers every issue. Whether playing alone or with a parent, every child will find plenty to keep them busy – and of course a free gift.
This month the free gift was a trio of Chase accessories, a torch, hat/ears and his badge, which were super cute, although my little man was a tad put out when he realised the torch wasn't a 'real' one.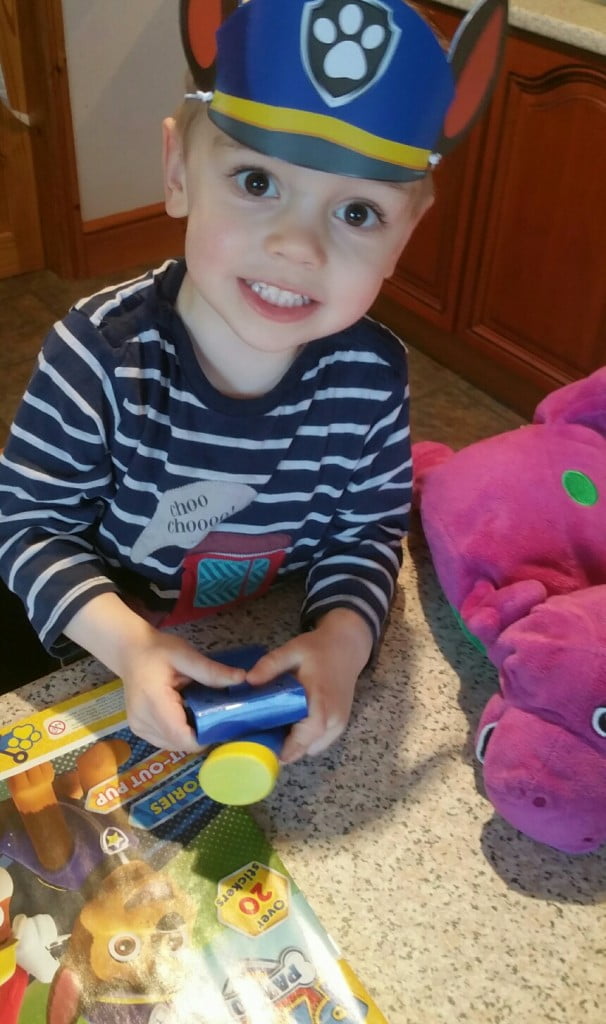 The magazine itself was jam packed with stories, spot the difference, puzzles and sticker activities, meaning there was loads to do and overall I was quite impressed with the amount of activities included compared to other similar magazines we have bought in the past.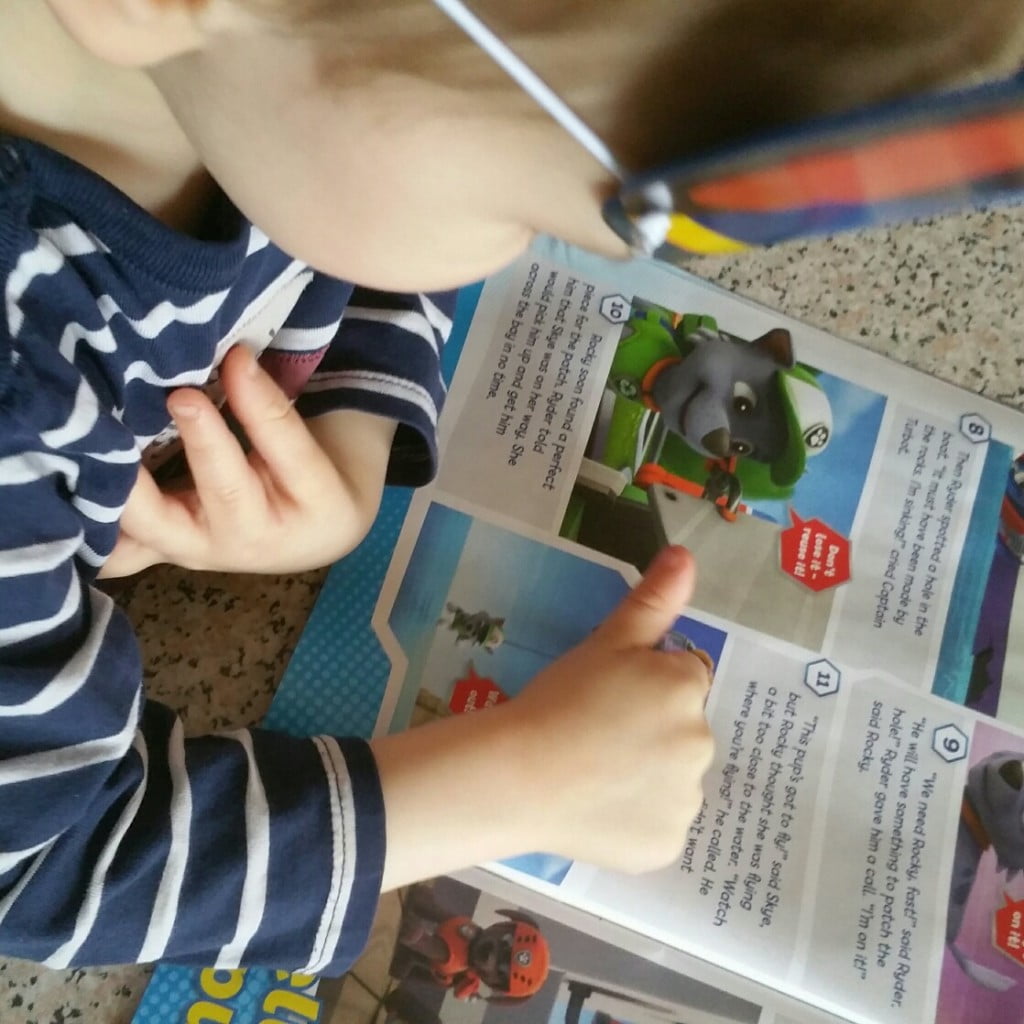 The stories and sticker activities went down the best, but then since first looking at the magazine, he has come back to it a few times to do the colouring activities.
He loved sharing his stickers with Barney!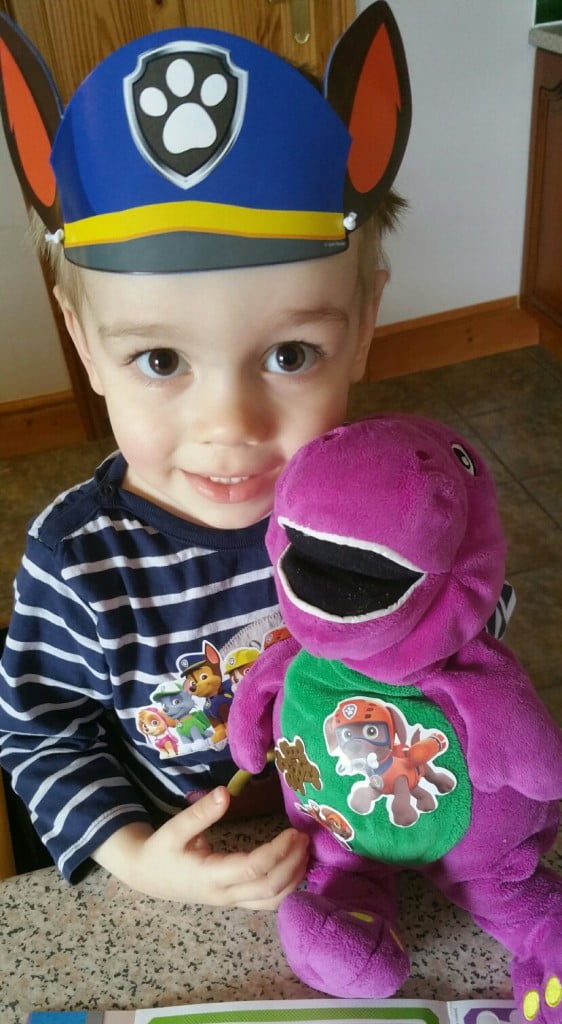 Both the little boys had a good look at the magazine and enjoyed spotting the pups, talking about the colour and shape of things in the magazine and playing with the gifts. I felt that they seemed much more engaged in the magazine than others we have read together and we will certainly be looking out for this magazine in the future. The pull out A-z chart was an added bonus and a great discussion point with the boys.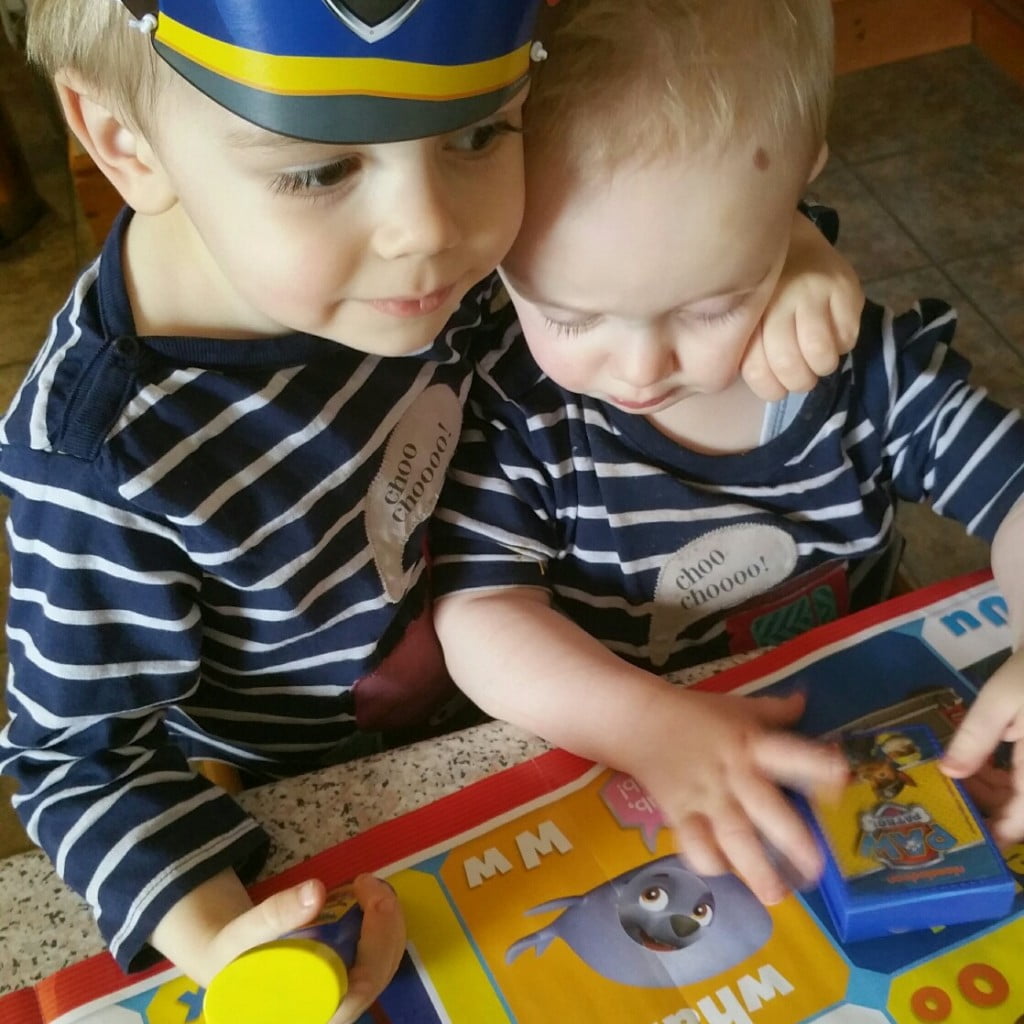 For a closer look at the magazine and what was inside check out our video below.
Do your children like Paw Patrol? Have you seen the magazine?