A garage conversion can be one of the very best things you do for your home. If your house came with a garage of its own, you open yourself up to a whole host of opportunities. Many people, though, make the mistake of seeing their garage as just a storage space or a place to keep their car, but the extra space your garage affords you can be put to far better use.
All it takes is a little bit of strategic thinking and imagination. Garage conversions are becoming more and more popular among people as a genuine home renovation option. Why? Because you can turn that unused space into something far more productive with not a lot of effort.
There really is no job too big or too small to take on. If you've got the time and the budget, you can achieve anything with your garage conversion. Whether it's a standalone studio apartment you want to rent out or a kitchen extension, it's all possible to pull off. Not only will you benefit from having an additional room for your home, but it'll also increase your property's value significantly. If that isn't a good enough reason for a garage conversion, I don't know what is.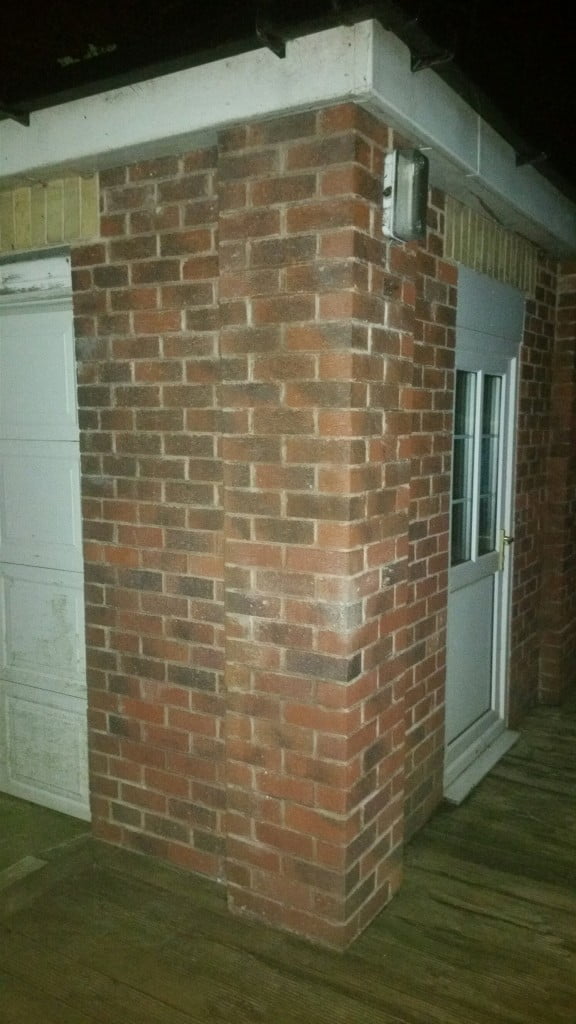 If you're convinced that converting your garage could be a viable option for you, there are a couple of steps you'll need to take. Some jobs, by definition, will take longer and cost more than others. That's the nature of any home renovation, isn't it? If you don't quite know where to start, let's reel through some of the considerations you'll need to make before going ahead with your plans.
What Type of Garage Do You Have?
That's an imperative first question to ask yourself, and it's one that will ultimately decide which types of conversions are possible for you. Garages come in all different shapes and sizes. As such, your garage may not be well suited to a particular conversion job. You'll need to take a look at your own garage to decide what will be feasible or not.
If you've been blessed with a garage that connects to the side of your house, you stand in good stead. You can pull off pretty much any kind of conversion with a garage like this. If you have a detached garage located away from your home, it is more likely that you'll have to settle for another kind of conversion. Of course, another option is, if you don't already have a garage, you can have one built. Keep in mind that this will increase the expenses of the job, though.
Time for a Clearout
The next step is going to be preparing your garage for the conversion. Obviously, everything will need to be clean and tidy. Garages quite often become alternative housing for all the junk we don't want lying around our homes, and it all adds up over the years, doesn't it? I'm afraid that, before you consider a garage conversion, this is an issue that is going to need to be resolved.
You'll have to empty your garage, or at least tidy everything up before you start any job. That means that all your tools, materials, and junk will have to find another place to stay safe. Your car will have to be parked on the drive from now on. You may need the help of a rubbish removal firm like Junk Me to clear out your garage.
Deciding On Your Conversion
Now it's time to decide what you want to achieve with your garage conversion. This is where the fun starts because your options are pretty limitless for the most part. Think about the things that you need for your own personal life. Do you work from home? Then it may make sense for you to turn your garage into an office if you don't have the benefit of a spare bedroom.
On that note, you could even convert your garage into the additional bedroom that you've always wanted. Garages can make a great bedroom for kids. They love having something unusual to call their own! If your garage connects directly to your kitchen, as many today do, you may consider a kitchen extension. Who wouldn't love a bigger kitchen to make use of? Take a look at scrapbooks and ideas boards online for inspiration if you need to.
Who Will You Need to Call?
In this instance, I'm not talking about Ghostbusters but the truth is that you can't go it alone when it comes to your garage conversion. You're going to need some specialist help in order to pull it off properly. It can get pretty expensive, depending on the extent of the work, so you'll need to make sure that you budget properly.
What type of services might you need to complete your job? It depends on the existing state of your garage. For example, if it hasn't already, you'll probably need to get a heating system put in there for it to be even remotely habitable. Most garages come with an electricity source already, but electricity inside garages isn't very sophisticated for the most part. You'll probably need to call out a specialist.
If you want, for example, a downstairs bathroom, you'll also need to recruit the aid of a plumber to get all the pipework put in. You'll need to account for all of this in your budget, so consider these possibilities carefully.
Once complete though, your garage conversion could be one of your favourite rooms in your home. Why? Because it's something special that you dreamt up all by yourself. Your conversion job can be as big or as little as you'd like it to be (or can afford).
Good luck, and happy renovating!