Before you become a parent you aren't sure what items you will actually find useful and what will be a complete waste of money.
You might have walked around a few baby shops, looked online, read books or even been to a baby show. As a first time parent you are a prime target for companies because you are new to the game. It is much easier to convince a first time parent they need the latest gadget than it is a second, third, forth or fifth time parent.
For me, when I was having my first baby my biggest waste money was a nappy disposal system. You know, the overpriced plastic contraptions which you load expensive cartridges into and then they individually wrap each nappy so you end up with what looks like a string of sausages.
I can't stress enough what a total waste of money that was.
Aside from the cost, once emptied the smell of the weeks nappies lingers in the bin forever. No matter how much you clean and scrub it will always smell.
After my first baby I simply put nappies in a bag and straight in the outside bin and felt rather stupid for wasting money on a pointless gadget.
This wasn't the only thing I wasted money on as a first time parent but it's the one that grates on me the most.
Parents need practical, good value, quality items that facilitate family life.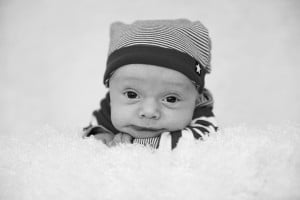 Oxo tot make a great selection of items for families. I rate their regular kitchen items so I wasn't surprised that they have expanded to serve children and parents as well.
The smaller items in their range seem well priced and they are very well made and robust. Easy to wash by hand but also dishwasher safe and very practical.
Children love the cups and for parents things like the dishwasher basket can be really useful for containing smaller items. The food trays are great for weaning and if you travel regularly with children you might find some of their travel items useful as well.
The Diono Buggy Tech Station is another really practical product designed for busy parents on the go. You can hook it over the pushchair and set off complete with space for your smartphone, baby/toddler essentials and even a covered pocket for your tablet. You can hang the bag in such a way that the little one can watch the tablet from the pushchair.
Now you may think… how ridiculous, why on earth would you do that? Children of that age should just be happy to ride in the pushchair right? Yes of course, if you are on a relaxing family Sunday walk you don't need that but imagine the senario when you take four children to the swimming pool, so one of them can attend swimming lessons, it is hot and busy and you just need your little one to sit still for 30 minutes whilst one of the older children swims – then this product becomes genius, then, you realise why you need this in your life.
Do you feel like you have ever been conned into buying something that was rubbish?
What have been your worst buys?
What products have you found worth the money?
What would you recommend to first time parents?