Preparing your child for the first day of school can be a challenge. You want to talk about it enough that they are prepared, but not too much that you overload them and they are fed up of school before they have even started.
It's a delicate balance.
The thing is that there is no RIGHT way to manage this either as all children are different. Remember that no matter what the experts say, YOU ARE THE EXPERTS as far as your children are concerned. You are best placed to predict how much preparation they need and how those first few days and weeks of school will be.
That doesn't mean our little darlings can't surprise us though – this is parenting people, anything can happen, it's all part of the ride.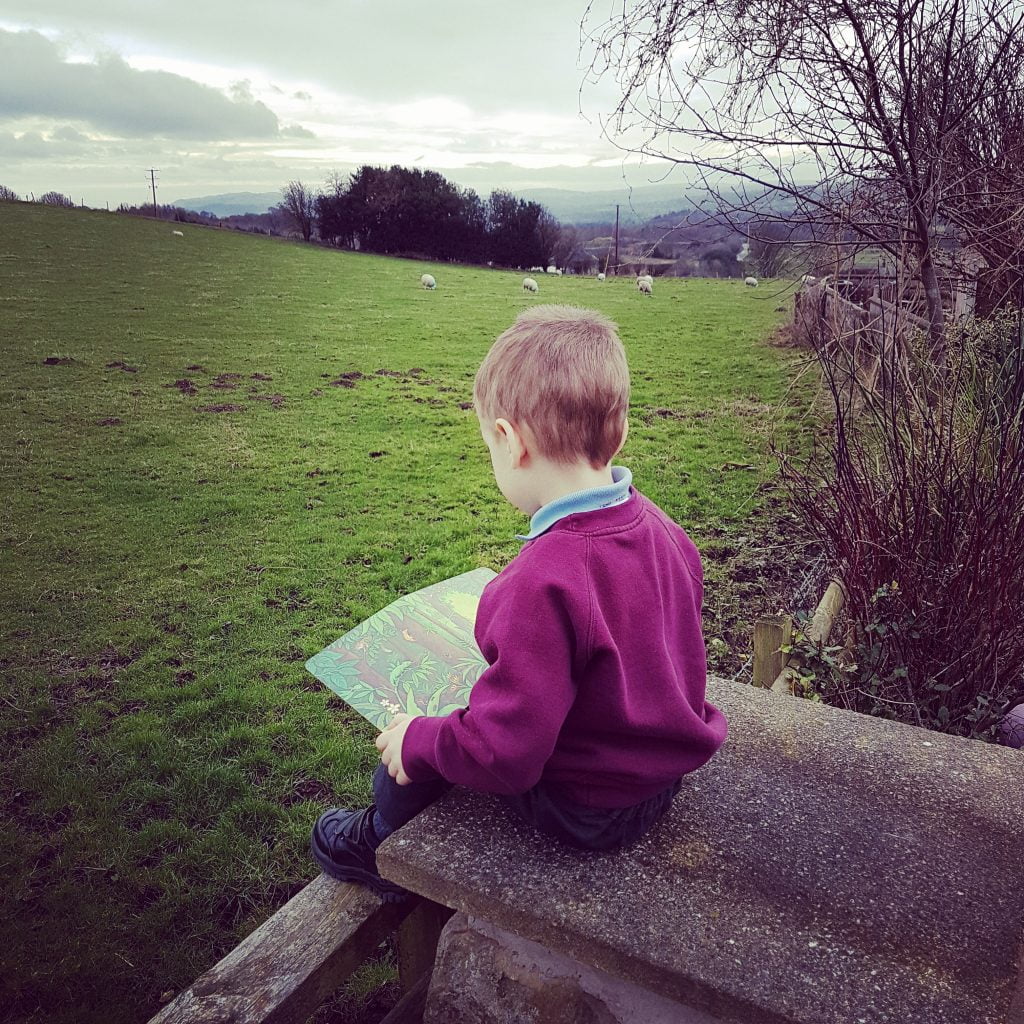 Getting ready for the school experience
We will all have differing views about what helps our children get ready for the school experience. I have always felt that time spent in any 'school-like' environment before actually starting school is a positive thing and helps children adjust much better overall.
At some point all of my children have been to nursery. This has varied between children in terms of how early they went and how long they went for, but at some point they have all been. The two youngest will have both had the playgroup experience as well buy the time they start full time school, and all of the children have/will have done a pre-school year at the primary school they attend/will attend full time.
This pre-school year (2.5 hours per day) is spent wearing the same uniform they wear/will wear at full time school.
I feel as if all of these experiences have contributed to getting them ready for the school experience and being in a classroom situation with other children.
Talking about 'big school'
There can be a tendency to talk non-stop about starting big school, especially over that long summer before the September term begins. For some children that isn't a problem, but for others you might find it all gets a bit too much. You know your children best. There are some more subtle ways to talk about big school that might help if you think it might be getting too much for your little one.
One example is to get a few books about starting school. Even if it is Peppa Pig or another character, or even something funny like Dinosaurs in My School. Whatever will appeal to your child and you think will keep the conversation going without reaching overload point.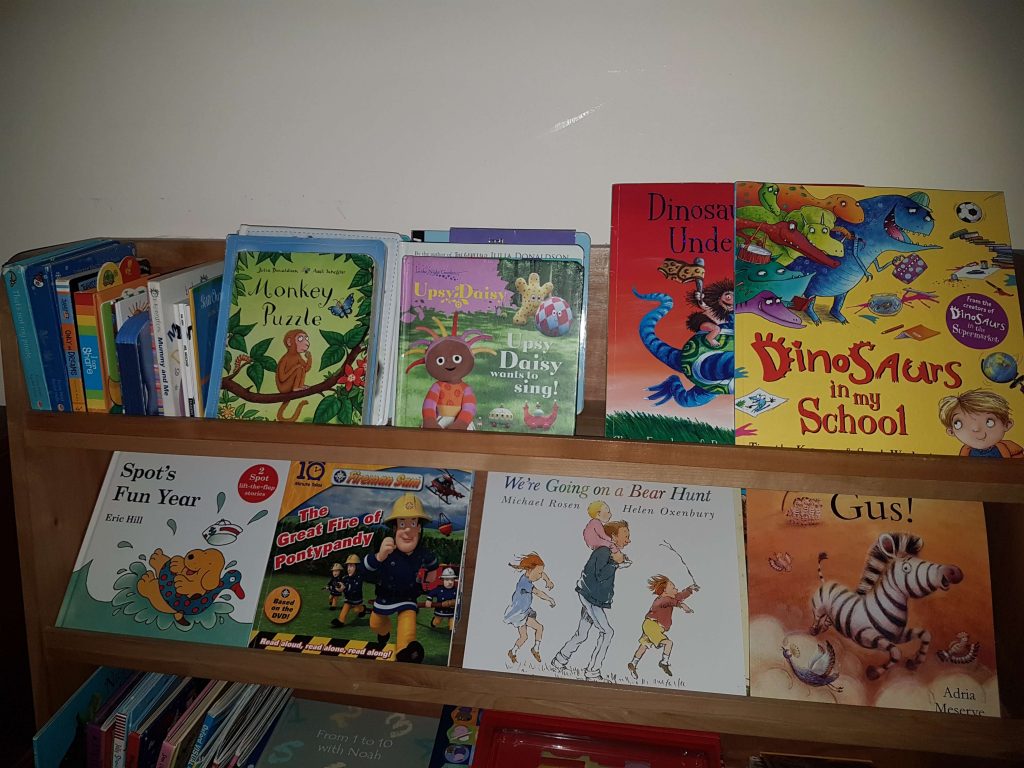 Choosing things for school
Taking your child to choose some things for school can help ease them into their new routine. If they will be taking a packed lunch, you could get them to choose a lunchbox, maybe buy their uniform and then do a bit of a fashion show?  Perhaps they need a rucksack, they could choose one with their favourite character?
Practical preparation
You can prepare you children in a practical sense for starting school by teaching them to dress and undress themselves – their teachers will thank you once PE lessons begin. Teaching them to fold their clothes and of course reminding them about things like going to the toilet and hand washing is really important.
Coats can be tricky but if they can put their own coat on without assistance that will help. I would try to avoid laces on any shoes at least for the first year, just to give them one less thing to think about. It will also help you get out of the door faster in the morning.
Staying strong
Some parents find children starting school incredibly hard and get very upset. If that's you, don't let your child see that. Also try not to crack if your child gets upset at drop off. Teachers and teaching assistants are used to dealing with upset children and 9 times out of 10 they will have calmed down after five minutes.
As much as no parent wants to walk away from their child crying, and as much as this is a totally unnatural things to do, it tends to mean that children settle much faster. I had to do this for a couple of weeks with two of the children before tings settled down. It's hard, but it doesn't last forever.
Celebrating the first day
As parents many of us love to mark and celebrate important milestones in our children's lives. Starting school is one of those important milestones. How do you celebrate it?
In Germany parents mark the day by giving their children a Schultüte (School Cone), a fun, eye-catching gift that can make your child's first day at "Big School" really special and memorable.
Now you can purchase these in the UK, via  Kiddicone. Measuring 70 cm from top to bottom, and available in a range of popular children's designs, Kiddicones are perfect to fill with stationery, books, toys, clothing and treats. They have Unfilled School Cones to create your own bespoke gift, and Filled School Cones which includes specially selected items to compliment the different designs available.
You can see some of the items here, but basically there were lots of edible treats, a bubble wand, colouring things, a whistle, a yo-yo, some play dough and a water bottle, ideal for starting school!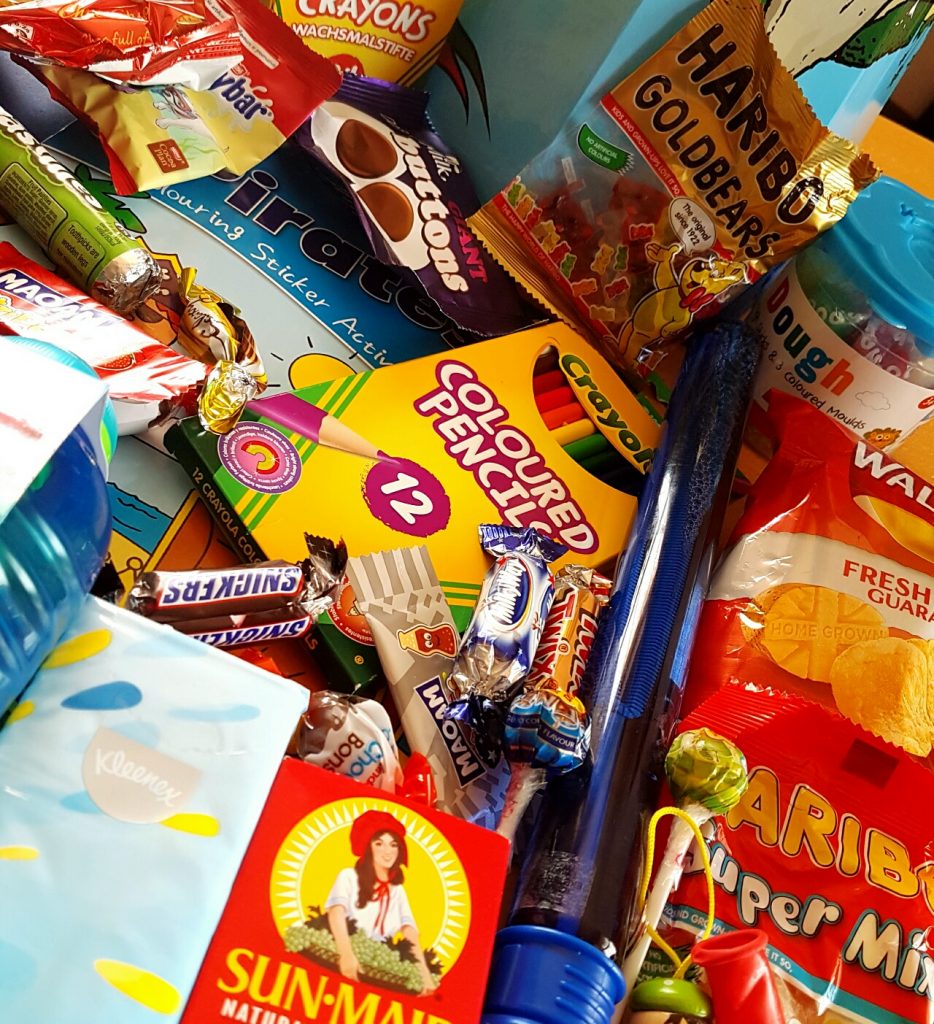 The matching colourful, netted fabric on the top secures all the contents and, if you are making your own, can be simply knotted, or beautifully finished off using a personal ribbon.
After the celebration, your Kiddicone will become a treasured keep-sake, which is easily stored, or mounted on your child's bedroom wall, to always remember their special day, or of course you could always re-use the packaging for future gifts.
These make the perfect gift to celebrate that first day, made in Germany for Kiddicone, from quality, durable, and hexagonal shaped cardboard, with gorgeous designs. We loved the pirate design and just look at his little face when he was given the Kiddicone!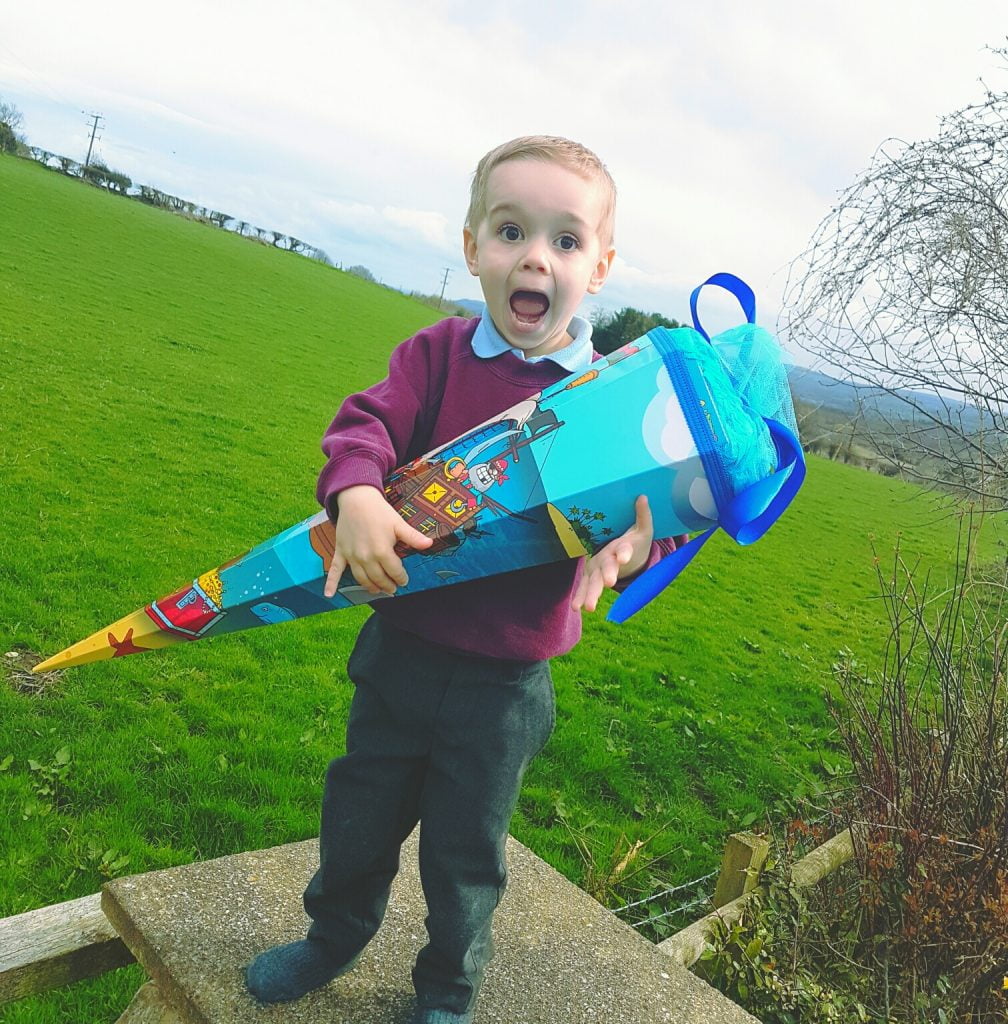 Kiddicones are becoming popular with Nurseries, Pre-Schools, and Primary Schools across the UK and Ireland. The company provide funding to them through the sale of their products.
How are you going to prepare your child for school and how will you be celebrating this milestone?