Giving a gift can be a bit of a headache sometimes. Perhaps you have a child to buy for who seems to have everything, or maybe a child who is hard to surprise, perhaps you are trying to buy for someone else's child and you aren't familiar with what they are into? Whatever the situation, you might feel a little uneasy about what to get.
Maybe you just want to be a bit different and create a bit of mystery or and element of surprise around your gift giving?
Kids Parcel supply mystery toy boxes for children packed full of surprise gifts like toys, games, books, stationery and DVDs. Each box is handpicked and comes with a free personalised message. Everything is packaged beautifully and allows for that element of surprise.
Oooooh I wonder what's inside?
Each box has a mixture of toys so they should always find something interesting inside and each toy encourages different types of play. It makes present opening a surprise to both the adult and the child and it's great if you are stuck for ideas.
So here's a little sneaky look inside one of the handpicked boxes – this one was picked for a three year old boy.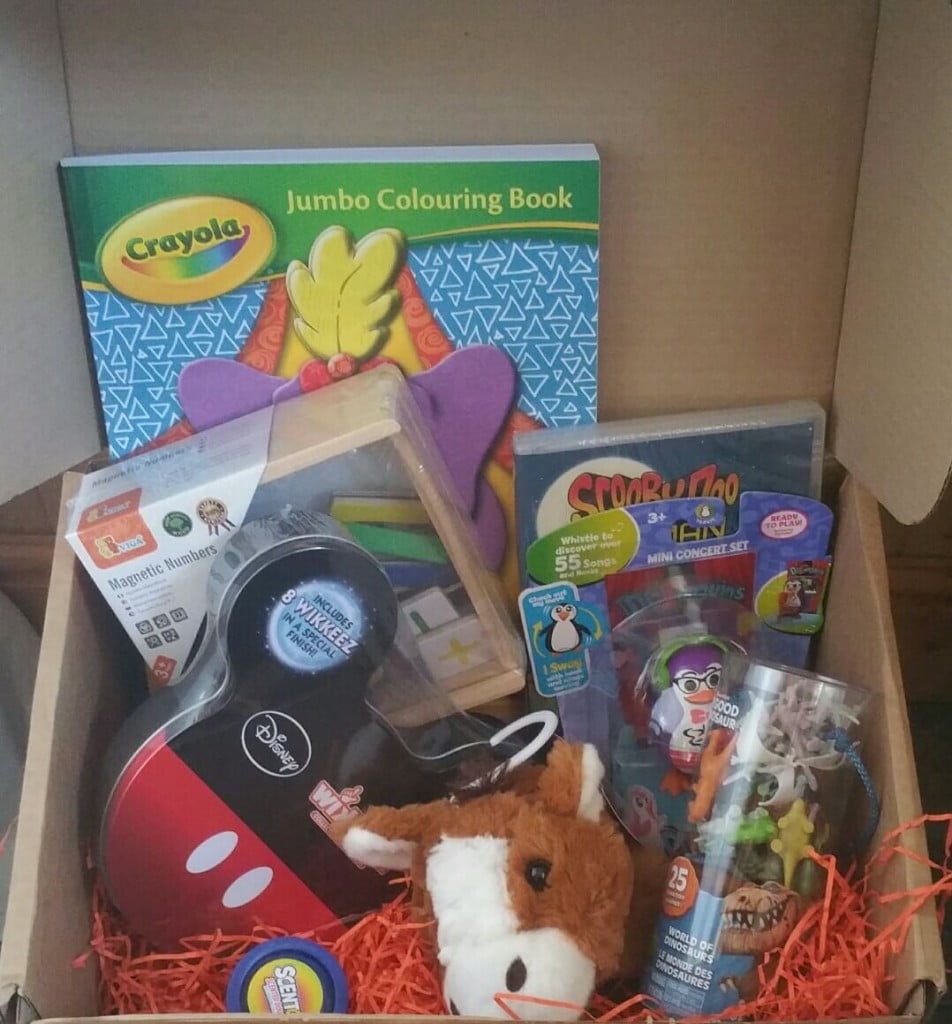 A jumbo colouring book
Scented play dough
Horse hand puppet
Mini "The Good Dinosaur" figures
Scooby Doo and Batman DVD
Magnetic numbers
Mini Concert Set
Disney Wikkeez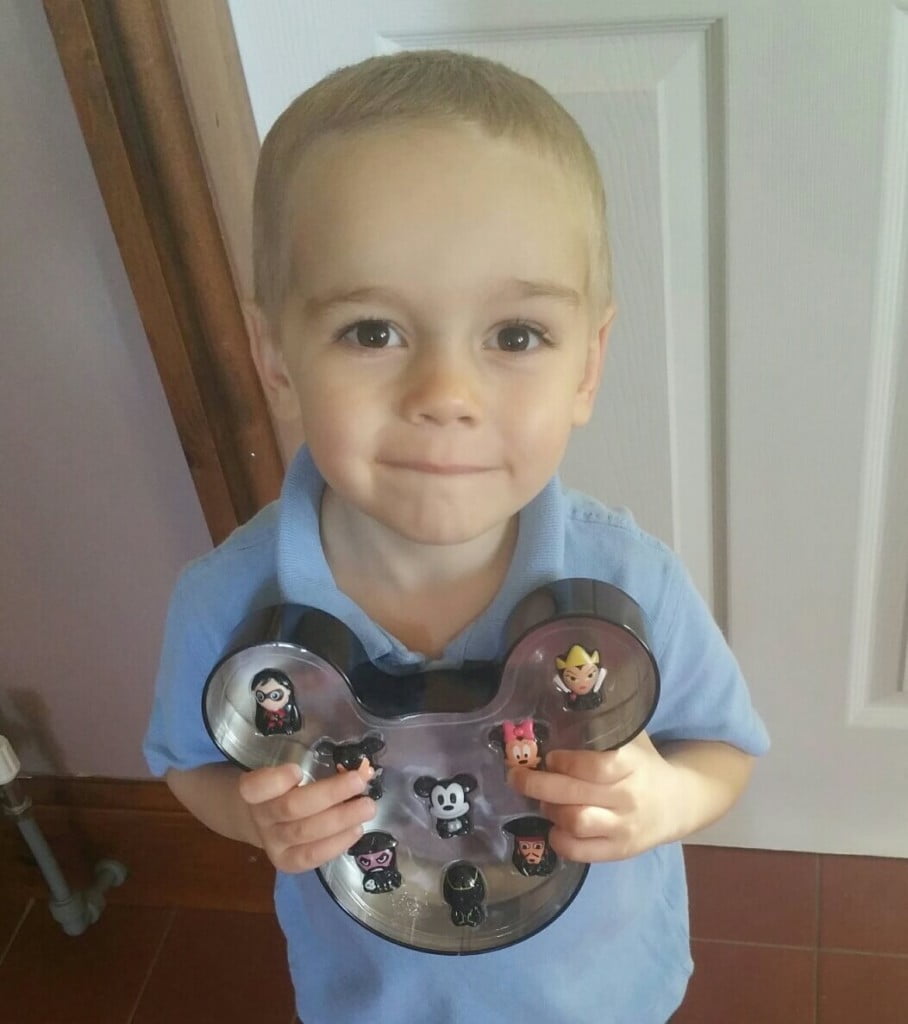 We think that these are well picked and wrapped and they've certainly been a big hit here. We'd love to see them for children under three as well and even an adults version would be good – I imagine that would help a lot for those people you never have a clue what to buy.
We were really impressed by Kids Parcel. The boxes are priced at £29.99 – which is obviously quite a pricey gift, but perhaps with the addition of a few other options, there would be more variety for customers. Perhaps a cheaper and a more expensive option to cover all eventualities?
What sorts of things would you like to see in a Kids Parcel?