You might have been reading our recent series of articles on preserving Memories. If you missed them you can read part one here, part two here and part three here.
With Father's Day fast approaching you might want to start thinking about gift ideas for the dads in your life.
I think photo gifts make lovely presents. It is a way to both preserve memories and gift someone a thoughtful and meaningful gift that they can treasure.
Snapfish have loads of great options for Father's day gifts. If you have a jigsaw fan that you need to buy for you could make their favourite image into a jigsaw, or perhaps they need a mouse mat?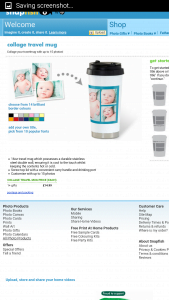 Whether you are looking for a gift for a grandparent, partner, parent or step-parent, there is something for everyone.
You can use a favourite photograph or collection of photographs, depending on what you select and you can personalise your gifts with text as well if you wish.
I am a huge fan of canvas prints and Snapfish have a good range to choose from. If you can't decide on one image then you can opt for several and go for a collage canvas. This is a good option if you have several children and you want something with all of them on.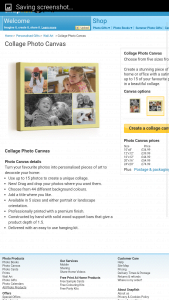 For someone that drives a lot or is outside a lot, the travel mugs are a great option and you can add images to these as well as text.
I ordered a gallery wrap canvas with 4 images taken on a smartphone. The product is a lovely gift and the service was superb. The process of uploading images is very easy and you can use images from a range of sources with ease. If the resolution of the image is poor you will get an alert. This ensures that you get the best possible product.
Snapfish have some great special offers on so it is well worth signing up and getting their newsletters as you can save a fortune on cards, invitations, thank you notes and a whole range of gifts. Gift items are well packaged and arrive promptly following your order.
Don't leave it too long though – Father's Day is not too far away!