The rain….I hate it. I absolutely, positively hate it!
I love the snow and frost and the sun but I hate those days when you can't do anything without getting cold and wet.
As we have so much rain in the UK, at least that's what it feels like, it can be hard to constantly think of rainy day activities to do with the little ones.
We will often go to a play barn or ice skating but sometimes you just want things you can do at home.
All my children love to bake so we always do lots of cooking and they all love crafting and drawing as well which always gives me more options.
We also love to make a den to watch a movie from and maybe have some popcorn.
It is always good to have a few ideas about things you can do on a rainy day , or even a day when you can't get out if someone is a little 'under the weather'so to speak.
I have recently come across something called Weekend Box – when I saw this I thought it was very similar to the things I have put together myself for the children before,especially when we are going away somewhere. When you are busy, you don't always have time to do this. My problem is always having something 'vital' missing right at the wrong time when the children are making something, Weekend Box solves that problem.
I really love the focus that Weekend Box places on having quality time with your children. These are not activities to give to your children and walk away, these are things to get everyone involved in. I always think that it doesn't matter how small,or how old you can find a way to engage everyone.

What the creator of Weekend Box says:
Back in April 2013 I was looking for gift ideas for my nieces and nephews (who were all 4-6 at the time). I wanted to buy something educational (yet fun), something that would engage them and teach them about the world. I couldn't find anything that fit so I quit my job and started Weekend Box.
Since then, we've been really lucky to have grown as a company and to date have helped deliver over 45,000 hours of quality time through our activity boxes.
In November (2014) Weekend Box won 'Start-Up of the Year' at the Start-Up Loan Competition in London, we're also regularly quoted in the news on stories ranging from parenting to small business. Last April, we were really proud to launch a campaign called Pledge One Hour along with the National Trust, designed to provide parents with free activities to do with their children (something mentioned in a personal blog post by RichardBranson himself!
Our Weekend Box arrived in a lovely little package which fits through the letter box, so no worries if you aren't in when it arrives – bonus already I think! There were four different activities inside and each activity comes with these very clear instruction cards, which even tells you how long it is going to take.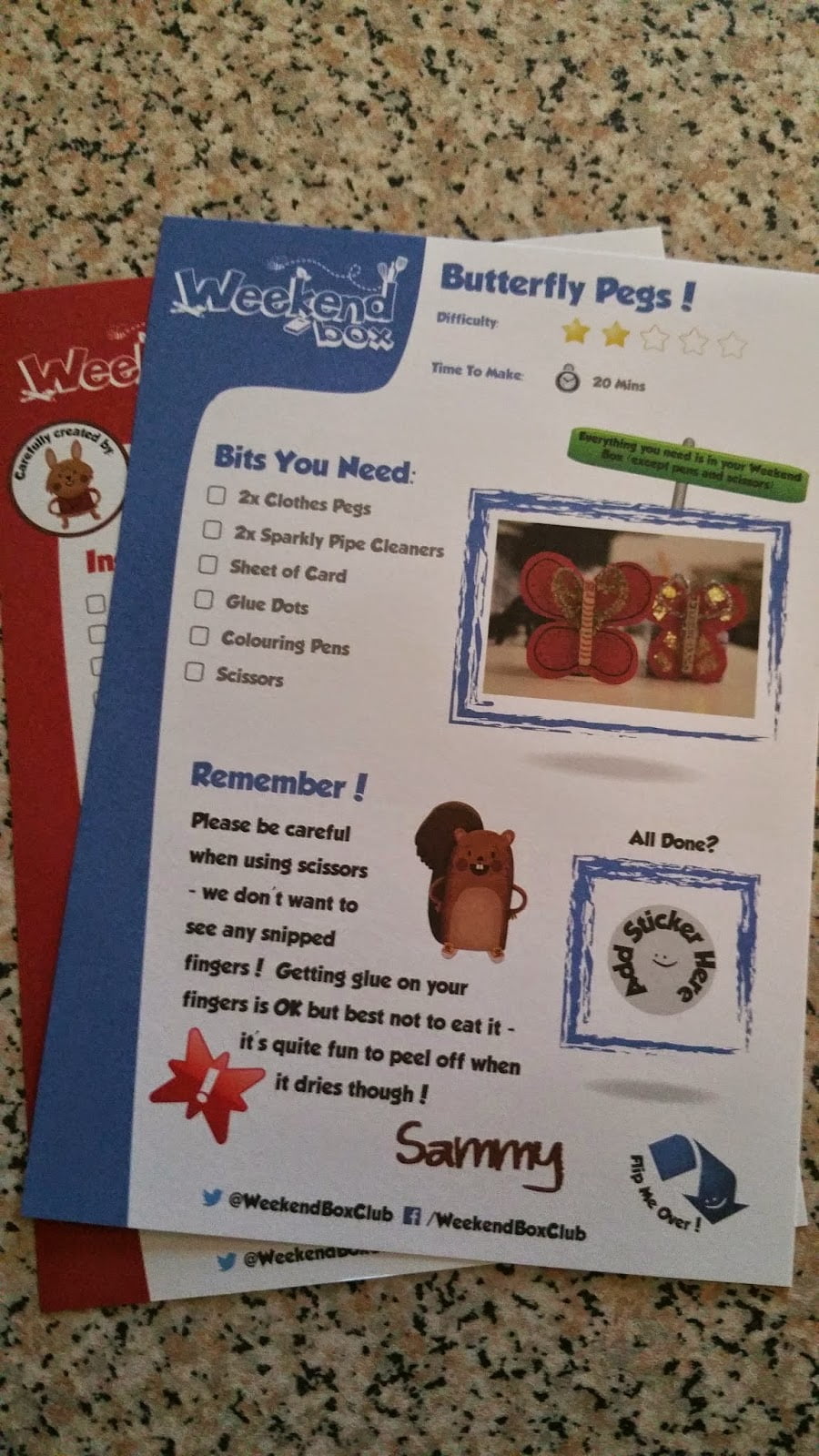 There is a board game as well and some stickers that little ones can have when they have completed their tasks. Like an award!
One of my children is crazy about popcorn, so when he saw that one of the tasks was to make popcorn cupcakes he was over the moon.
I'll be updating this post with all our wonderful creations as they happen this weekend, but if you would like to give this a try too we have a Promo Code for you which enables all of our readers to try their 1st Weekend Box for free. Boxes can be redeemed from www.weekendboxclub.com(new customers only please and just one free box is allowed per household) just enter the code CHARLOTTE240 to get your FREE box!Here are some of our creations so far: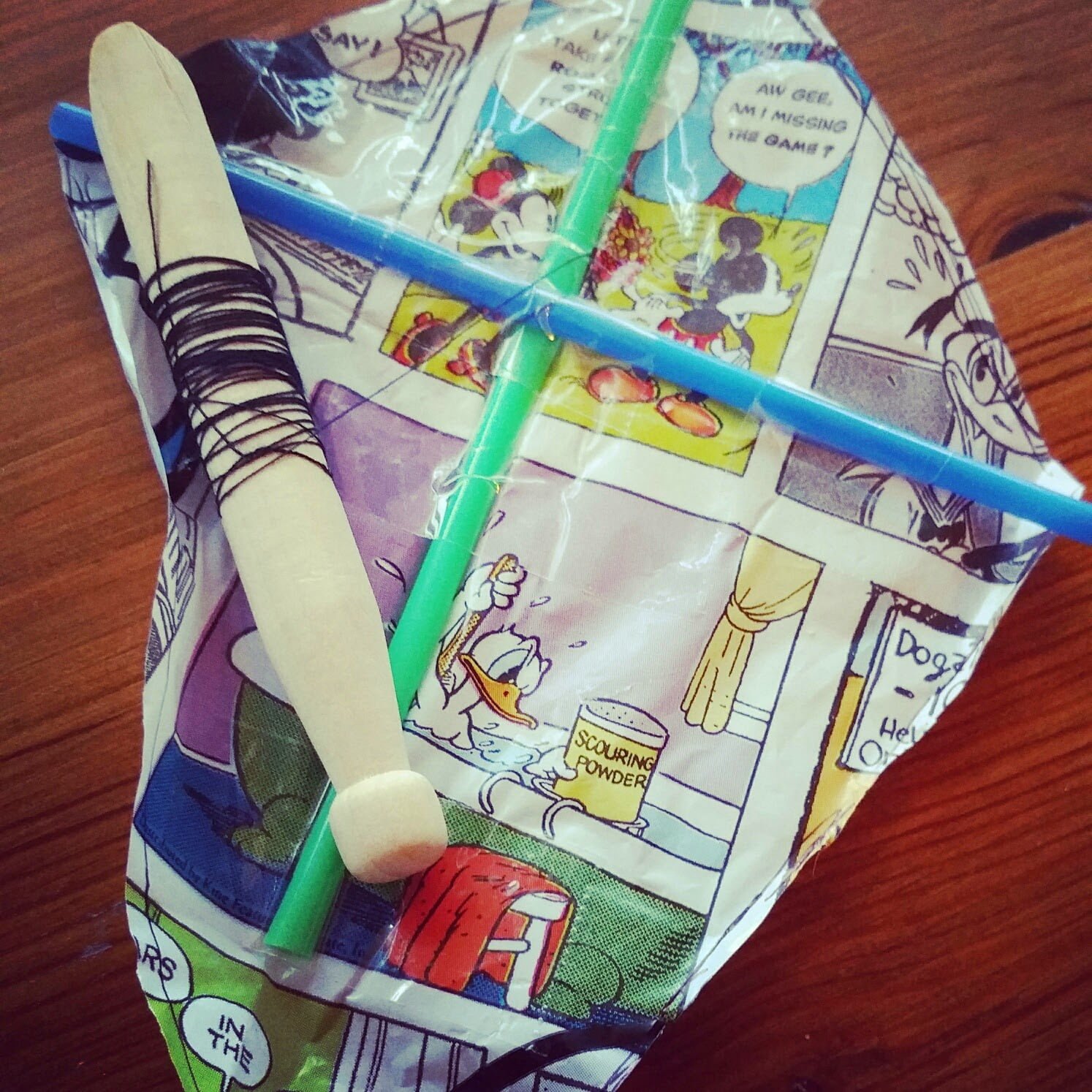 Miniature Kite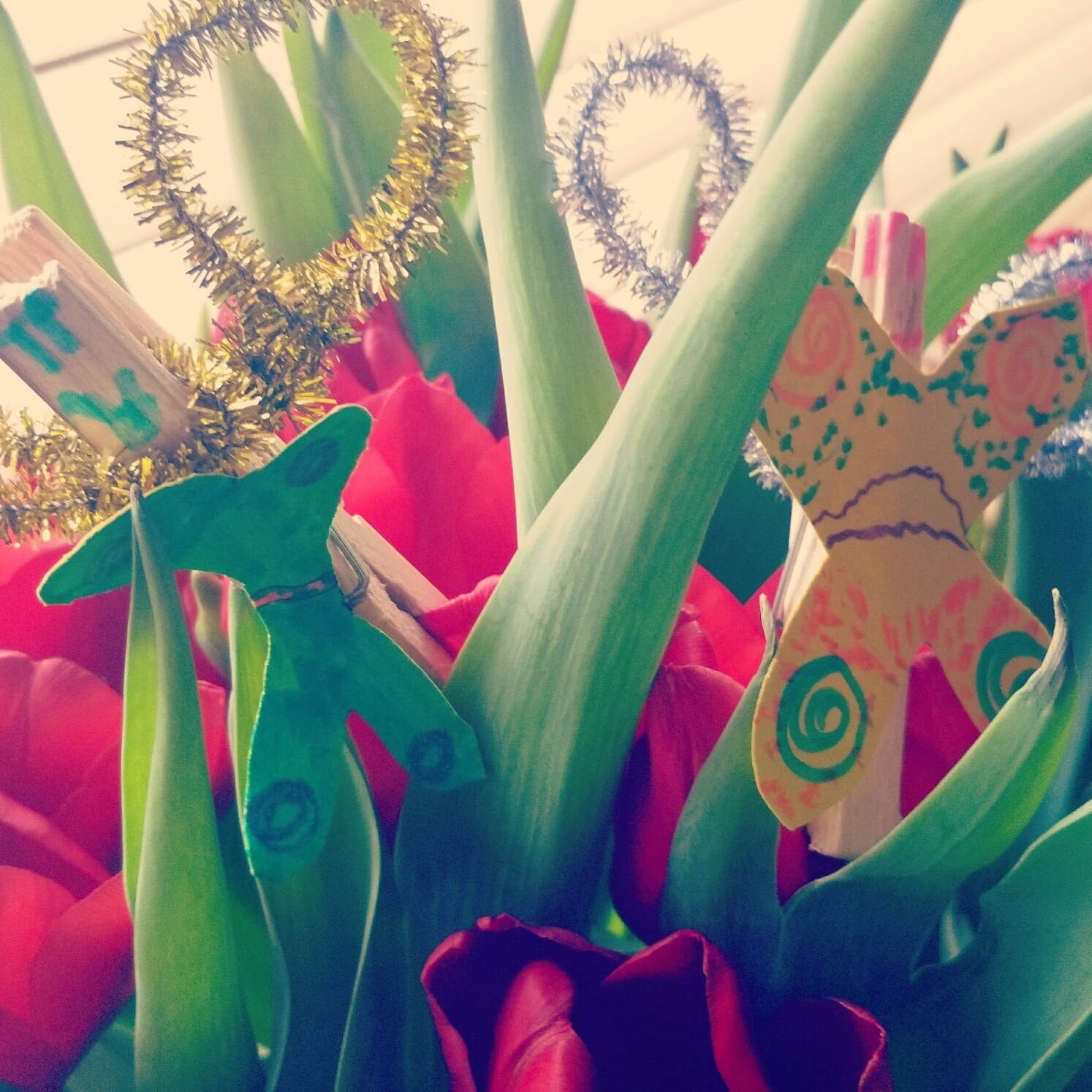 Butterfly Pegs
Let us know how you get on and share your creations via the social media pages below:
www.twitter.com/WeekendBoxClub
www.facebook.com/WeekendBoxClub
www.instagram.com/WeekendBoxClub
www.youtube.com/WeekendBoxClub 
Happy Weekend….nearly!