Having a baby is an expensive business, there is no doubt about it. There are lots of big items to buy like car seats, cots, pushchairs and so on, but then there are all the other things you have to buy on a more regular basis like nappies and wipes that can dramatically bump up the cost of your weekly shop, and even more so if you have more than one child in nappies at a time.
I've tried lots of different brands of nappies and wipes over the years, trying to find a good combination of reasonable price but also good quality as well. It is no good for example buying cheaper nappies if they cause your little ones to wake up wet. Also it is no use buying cheap baby wipes that are really dry or tear easily.
We all have our own personal preferences on top of this but the nappies I have purchased the most of over the years and been the most impressed with are: Pampers, Morrisons Little Big, and Tesco Loves Baby. Baby wipes have varied, I do love Water Wipes but they are very expensive. I have found Morrisons baby wipes the best, followed by perhaps Sainbury's Little Ones and Johnson's.
This week however, I popped into my local ALDI to check out their Mamia range of baby and toddler products. I'm not a total newbie when it comes to the Mamia range. I have purchased their products before but my major reservation in buying them is that they don't deliver. Being someone that orders everything online for ease, it is a hassle to call in to ALDI to pick up things so I tend to buy them only occasionally on this basis.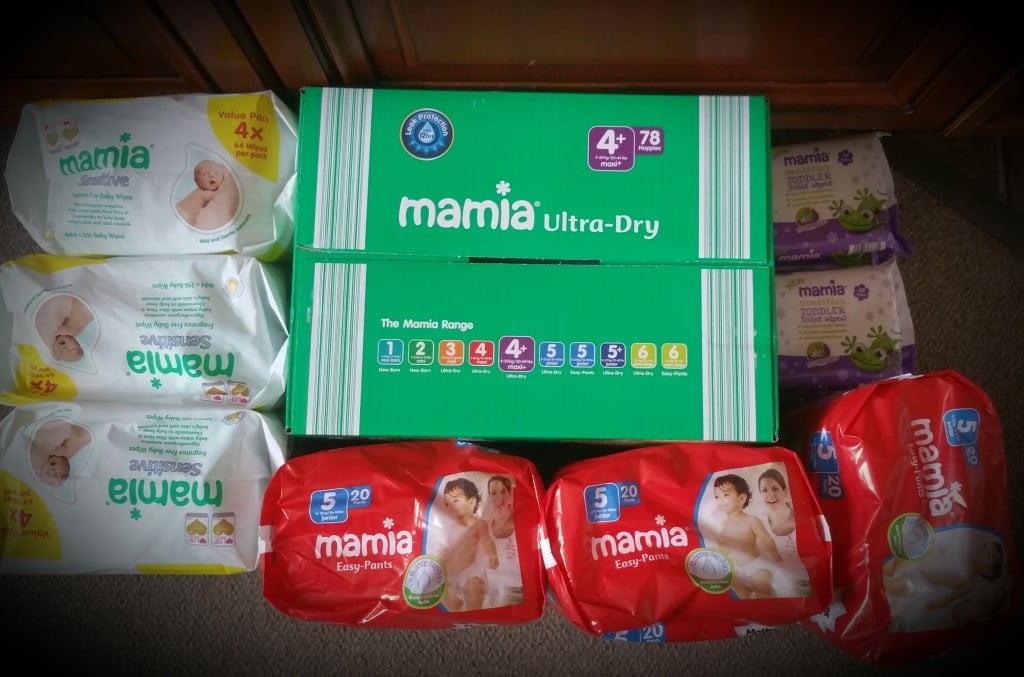 The prices and quality are seriously impressive though and can't be argued with. I have done a bit of a price comparison below to help you see just how much was saved. This was based on what I would normally purchase, compared with the similar products from the Mamia range.
I spent £20.41 in ALDI and bought:
A jumbo box of size 4 nappies (78) – £5.79
Toddler toilet wipes x 4 packs – £0.55 each
Easy up pants size 5 (20) x 3 packs – £1.85 each
Baby wipes multipack (4) x 3 packs – £2.29 each
I would normally buy:
Morrisons Little Big Nappies size 4 (44) – £4.00
Toddler Wipes Morrisons x 4 packs – £0.64 each
Huggies Pull Ups x 3 packs (14) – £4.97 each
Morrisons Mild as Water Baby Wipes – 5 for £3 (60p each)
Taking into account the pack sizes, that means that like for like there is a total saving of £17.85 by buying Mamia products! The biggest savings coming from the pull ups, followed by the nappies.
What about the quality?
The toddler wipes are no different to any others you can buy and all the other items are multi award winning products as voted by parents which I think pretty much sums up the quality. They also have effective leak protection. Very impressive!
Have you used the Mamia range? Would you consider it?
Now if they just did home delivery that would be perfect!