Colic … it can be miserable for the whole family if this affects the baby in the house. Two of my four have suffered with Colic. There are lots of different ideas out there of things to try but in my opinion these are three of the best.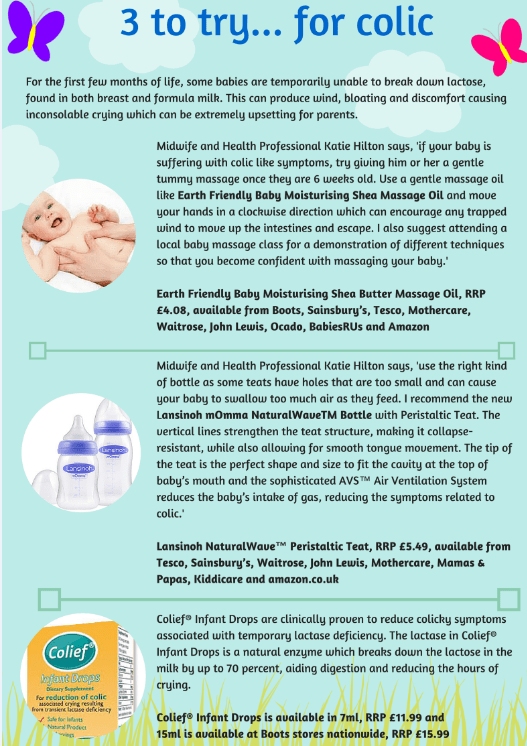 Tummy massage can work wonders for a baby suffering with colic. Make sure you keep them warm and cosy. Massage after a bath can be most effective. I always wanted to go to a baby massage class but there were never any available that would allow siblings to attend or had something on at the same time for them. I have used massage with all my babies though as it is also great for bonding. Even now the older ones will ask for a massage! Lol – they like a good pamper!
I have breastfed all of my babies but there have been time when I have needed to express and use a bottle. I had always used Tommee Tippee bottles but my newest addition couldn't cope with the switch and back again. These Dr Brown's bottles work really well for that. There are lots of tips out there to help you introduce a bottle.
Colief Infant Drops certainly work and these have the benefit of being suitable from birth so you can stop colic in it's tracks!
Have a go and see what you think. Dealing with Colic, like anything can be trial and error but you just have to see what works best for you and your baby.
Good Luck!