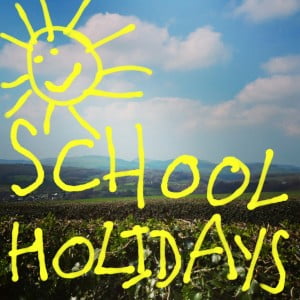 School holidays create a great opportunity to improve reading skills. I wrote recently about the Summer Reading Challenge that the big kids were taking part in again this year.
So far, they are enjoying reading the books they picked up at the school summer fair. They are also enjoying reading to the babies, and story time before bed seems to have got longer. The Mr Men and Little Miss books have been read a lot, along with Superworm, Goosebumps, Dork Diaries, Missing Jack and The Marvellous Fluffy Squishy Itty Bitty, which is told through poetic language and comes complete with stunning illustrations. You can watch the trailer for the book here. Just look at these gorgeous illustrations. This comes from award-winning Beatrice Alemagna and will be published this September.
Keeping their reading varied seems to be the key to maintaining momentum and holding their interest. They enjoy reading to the babies because they enjoy teaching them new words, but this also helps their own learning process.
We have two copies of Missing Jack to give away to lucky Mummy Fever readers, just enter below.
Good Luck!