I don't know about you but it would be lovely if every day of the school holidays was like this. There are always so many more options when the weather is nice.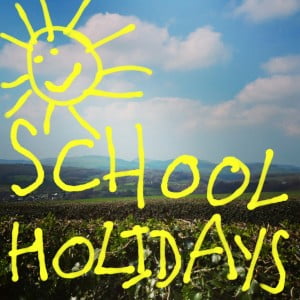 Sadly, as anyone who has lived in the UK any length of time will know, that is never the case. I guess that's probably why us Brits seem to go over the top when the sun does make an appearance…we know it won't last.
Whilst I am all for getting togged up and playing out in the rain and mud, the reality is that isn't always possible or what children want to do.
I always find that it helps to have a stash of wet weather options should you need them.
My children love to craft, so I always have a range of craft activities. However, I do find that I have to keep things varied as they enjoy a challenge.
I have recently come across a charming crafting book called Paper Zoo, a hands-on collage activity book for children aged 4+. The back of the book includes an envelope containing beautiful coloured and patterned papers. Children are encouraged to tear and glue the papers to create collages, and then slot them into the pocket pages to create wonderful animal pictures.
It comes as a gorgeous spiral bound book full of empty animal shells with example of how they could look when the activities are completed. This is out for release at the start of August.
This is quite different from anything the children have done before so it is firmly on the summer holiday list.
Do your children enjoy craft activities?  What do they enjoy most?