We want our bedrooms to be warm and inviting spaces that are perfect for relaxing and unwinding in. Of course, for many of us, our bedrooms are lacking a little something when it comes to how comfortable and cosy they are.
So how can you update your bedroom to make it comfier, cosier, and more inviting? The best thing about these ideas is that they are simple and easy to do, so they won't take up too much time.
We know that when you're a mum, life can get incredibly hectic, and it can be hard to make time for things like home improvement. That's why we've made these bedroom update ideas as simple as possible.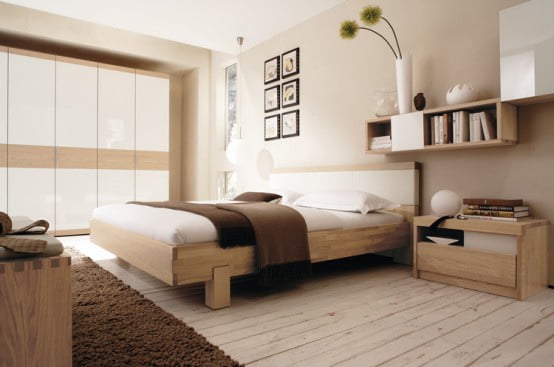 Treat yourself to new curtains
Switch your old curtains for a pair of elegant, floor-length ones. Believe it or not, simply swapping your curtains for longer ones, can instantly make your room feel cosier. This is especially true if you opt for curtains made of a material that's lovely and thick.
Curtains may be a little pricey to buy, but there are ways that you can cut costs. Instead of buying from regular home stores, visit discount DIY stores. For curtains that are more affordable, shops like The Range are perfect.
Pop a rug down
If your bedroom floor is hardwood or slate, the chances are it makes the room feel colder than it is. Invest in a stylish rug that matches the design of your room, and pop it on the floor. It might only be a small update, but when it comes to how cosy your bedroom feels, it can make all the difference, especially in the winter.
You'll find that there are various rug designs to choose from; some can be expensive, while others are more affordable. Shop around to find the ideal design at the best price – eBay often has some nice rugs, so make sure to have a look on there.
Add comfort to your bed
As any interior designer will tell you, the bed should always be the focal point of a bedroom. If the bed is the focal point, it's crucial that you take the time to make it look (and feel) as comfortable and cosy as possible.
Start with the mattress. If your mattress is uncomfortable, you're never going to want to spend time in your bedroom. Switch your old mattress for one of these latex mattresses by John Ryan by Design. It will require an investment, but you can't put a price tag on your comfort, can you? If you can't stretch as far as a new mattress, investing in a quality mattress topper is the next best option.
Once you've sorted the mattress, the next step is to focus on the bedding. To make your bed as welcoming and inviting as possible, the bedding you choose needs to be just right. For cloud-like comfort, opt for a feather duvet and pillows, as well as a couple of throws and a few cushions.
Get the lighting right
If your room has bright overhead lighting, it is never going to feel cosy and welcoming. You may not realise it, but when it comes to how welcoming your room feels, lighting plays a big part.
If you live in a home that you own, install a dimmer switch and use this to tone the lighting down to a warm glow. If you live in a rented property, you can achieve the same effect by placing table lamps around the room.
Your bedroom should be somewhere that is beautifully comfortable and cosy, and somewhere that you love spending time in, as well of course as somewhere for all the children to pile into if you are anything like us.