I've used baby sleeping bags for all my children. I have always believed that this is the safest way for babies to sleep.
Not only do sleeping bags prevent babies from getting wrapped up in blankets, or with their heads underneath the covers, but sleeping bags also have the benefit of keeping your baby at a constant temperature, which stops overheating and again helps prevent Sudden Infant Death Syndrome (SIDS). There is no kicking the covers off and getting cold with a sleeping bag and if you are feeding them in the night there is much less disruption when you use a sleeping bag.
Baby sleeping bags are easy to pack when you are going away as there are no bulky blankets or bedding and it gives your baby that constant reassurance of a familiar place to sleep, even if they are in a different bed!
Bags are easy to wash and can be tumble dried which means they are the ideal item for busy families.
Sleeping bags aren't JUST for babies though!
Slumbersac stock a wide range of sleeping bags suitable for toddlers and even children up to 10 years old! To be honest, I wish they made them for grown ups don't you? I'd happily sleep in a Slumbersac every night, just look how cosy they look!
Slumbersac sleeping bags are superb quality and are exclusively designed by their in-house UK design team. Their range includes long-sleeved bags for extra warmth in winter, travel sleeping bags for when you are on the move as well as their innovative sleeping bags with feet, designed specifically for toddlers learning to walk!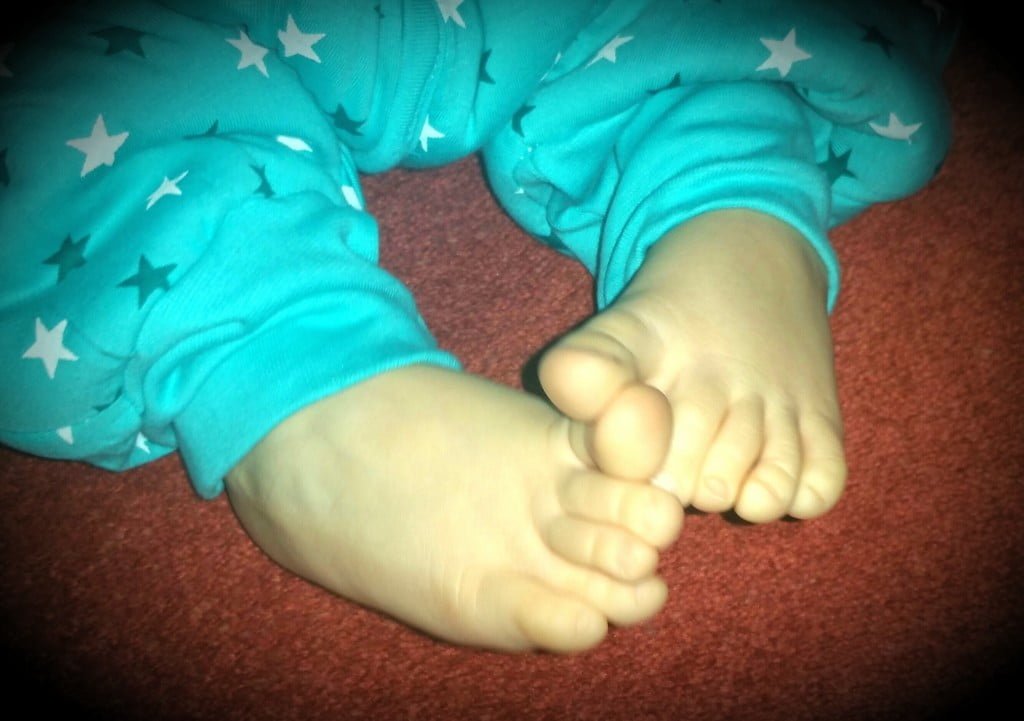 Slumbersac sleeping bags come in 4 tog ratings. Made with 100% cotton and lined with 100% pure cotton, they are rigorously tested and can be both machine-washed and tumble-dried. The filling is made from quick dry soft polyester fleece, which helps to prevent allergies and stops the sleeping bag losing shape and becoming 'lumpy'.
There is a wide choice of designs to choose from featuring beautiful embroidery, appliqués and prints to suit both boys and girls.
I had intended this sleeping bag to be for my youngest who is 19 months but it was about twice the size of him. This is 18-24 months and fits my almost 3 year old perfectly. As you can see he loves it! My boys are quite small so you might find the sizing is OK for your child.
The best part about these bags for toddlers is the freedom with which they can move about. We thought we could demonstrate this best by showing you this short video.
Do you use baby sleeping bags? If you fancy giving one of these a go, pop over to the Slumbersac website and enter the code NK020 for a 10% discount.