Spotlight on Business Mummy Sarah from Photo Fairy Tales
I had the pleasure of interviewing a busy working mum recently about work/life balance and her business. Please meet Sarah.
What Sarah says:
Like so many other women returning to work after children, I found it to be seriously logistically tricky! With a husband who worked weird and wonderful hours, and a little girl to look after, it became a case of finding some kind of employment that would not only fit in around the family, but would also prove to be worthwhile and rewarding. It can be almost impossible for a woman to have a career and be a completely hands-on mother too – it seems most of us have to make a choice between one or the other, which is probably why there are so many self-employed women in the UK. For many of us, it seems the only way of getting a balance and the flexibility we need.
For no other reason than it simply didn't feel right to consider childcare, I started thinking about the idea of running my own business as a way of being able to achieve a work-life balance that would suit us all, provide an income, and give me something more than a "job". I wanted to get back into work because, although I loved being a full time mummy, I felt I wanted to reawaken the other part of me that had been set aside after having Amy. It probably took a good year or more of thinking, planning, plotting, and talking before I started PhotoFairytales. Yet, in a way, this was probably a great way to start a business! As soon as Amy began school full-time I was able to knuckle down and put all my plans into action. I remember the second week of the new school term when another mum asked if I found myself rattling around at home missing Amy – I jauntily replied "oh no, absolutely not!" (before later realising that probably sounded like I couldn't wait to see the back of my child and not what I meant at all!). In fact, I think becoming a mother is a great beginning to start from with your own business. It seems when you become a mum you hit the ground running from the second they're born – never, never have I had to be so organised or expected to think around corners or on my feet!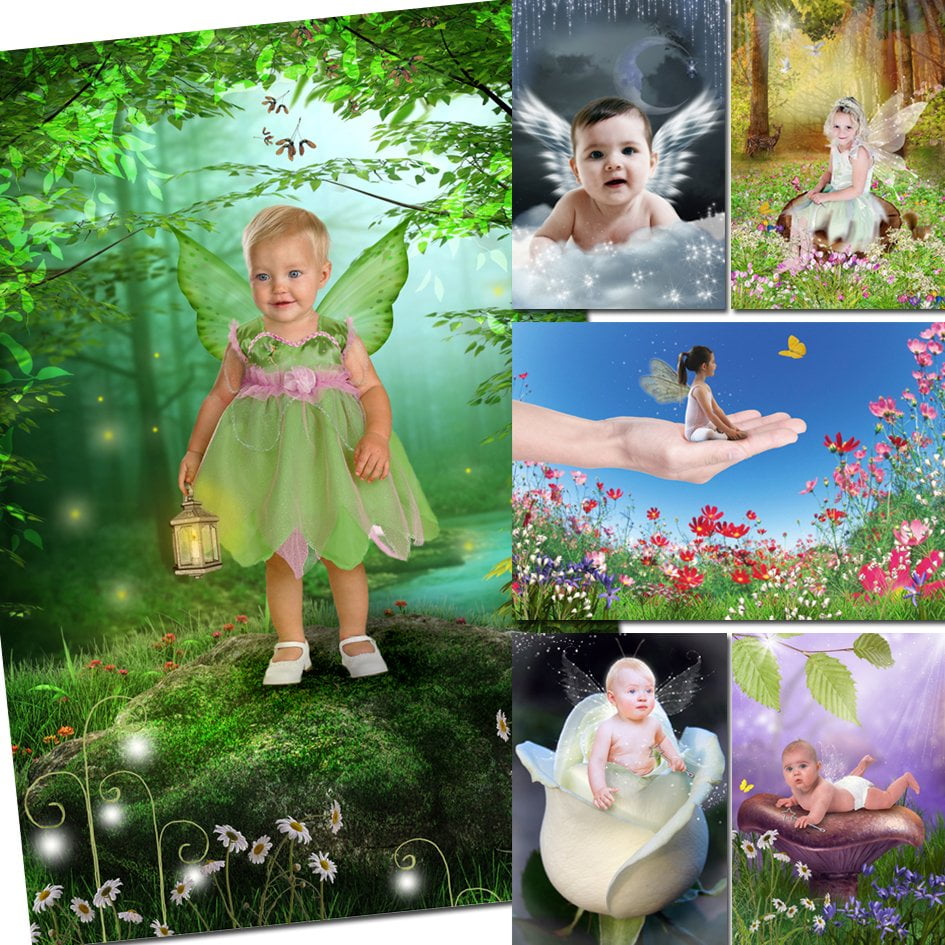 From the moment Amy was born, as proud parents we took hundreds of photos of her every move. From time to time I would play around with these photos and create fun little images of her – perhaps peeking out of a rose, or transformed into a fairy. It was this hobby that sprung to mind when I started thinking about starting my own business. I wanted to do something that would be rewarding and which I could get some enjoyment from too. So I spent a good few months honing my skills and designing images and themes, and eventually had a collection of designs I felt ready to put on show to the world. Since then, my PhotoFairytales website has grown and I not only create digitally enhanced images from customers' ordinary photos, but also lots of other personalised gifts too.
My previous career had been in design and marketing – I originally studied art and design, but ended up in a career working mainly in theatre marketing and publishing. The combination of this experience certainly helped to get PhotoFairytales off the ground, and it's wonderful to be back doing a creative job too.
The day I received my first order was a strange feeling – thrilling, yet also weirdly terrifying! I still haven't lost that thrill sensation whenever I get an order, but thankfully I've now lost the sheer panic and astonishment that people are ordering at all! I get such great feedback from my customers, and I think the main reason for that is down to the care and attention I put into my work. It is such a wonderful feeling when a customer writes back to thank me for what I've done for them, or when I receive an order because of word of mouth recommendations. I think it also helps that I truly enjoy creating images and designs, and put a lot of love into my work. My aim is always to produce something which has a "wow" factor and exceeds expectations – both in its finish and quality, and by the service I give to my customers.
I now work around 35-40 hours a week, and I can fit those hours around my life and that of my family. If the weather is lovely I can pick Amy up from school and spend a couple of hours at the park or beach. And if I have a lot of orders and we have to forego these trips, I remind myself that if I worked full-time as an employee I wouldn't have the flexibility and freedom I have now. I walk Amy to school every day, we get to spend the after-school hours together, and I'm able to be there every night for the bath and bedtime story routine. Yes, sometimes I have to then put in another couple of hours work, but I feel that it's worth the effort – for all of us. (And yes, my husband is gradually learning where the ironing board is kept!)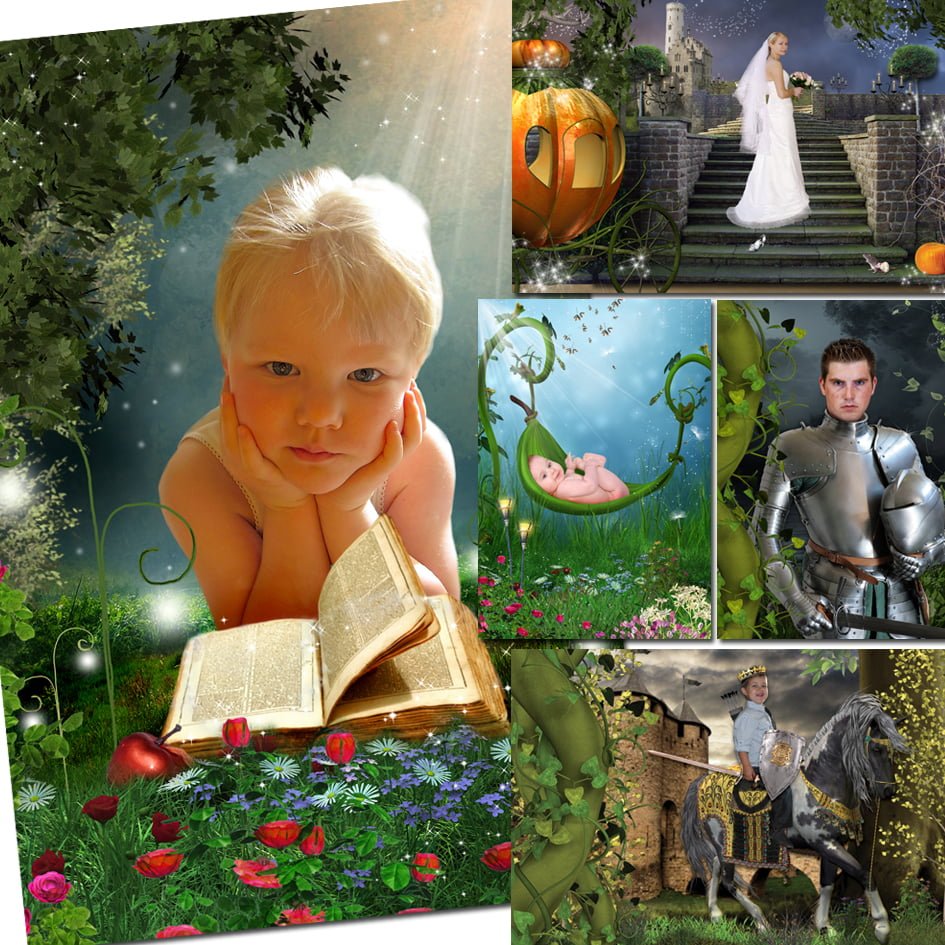 A great gift idea:
Finding an unusual present for someone can be tricky, especially if you want something unique and personal that won't break the bank. Well, save your shoe leather and just tap www.PhotoFairytales.co.uk into your computer because there you'll find an array of fabulous personalised presents and keepsakes that anyone (witch or princess, toad or prince) will adore, no matter what their age. This great website is run by working mum, Sarah Thexton, and offers some fabulous fun and thoughtful ideas. The gifts and designs available not only make perfect presents, but are also ideal as a unique keepsake to mark an important event or moment such as a wedding or the arrival of a new baby. From touching and thoughtful images, to fun gifts with a "wow" factor, you're bound to find something perfect whatever the occasion.
Based in Norfolk, Sarah is a married mum who knows the importance of quality and originality. When setting up her online business in 2009 her philosophy was simple: offer a great product that is unique and different, with great service and price. Her lovely website is award winning too – for its clear design, ease of use and simple secure payment process. Delivery on all items is free, so there are no hidden postage costs – and you can be certain of receiving fabulous old-fashioned customer care, as well as a great product. Definitely a site to bookmark when you need something a bit different that can't be found on the high street!
The Mummy Fever experience:
Sarah has created a couple of images for my children in the past which they loved..check them out below for a couple of other ideas!
How do you balance work and family?