Welcome to the fourth in our series of posts about stain removal. Before having children, things used to get stained 'occasionally', now, well lets say it's a bit more frequent. It's not deliberate on anyone's part, more of an occupational hazard so to speak.
Parenting requires you to be an expert in so many areas: nurse; councilor; chef; teacher; dietitian; cleaner to name just a few. An expert in stain removal certainly comes as part of the role.
There are those moments, when you realise that no matter how hard you scrub that stain just isn't coming out, but most of the time there is something you can do.
I had a mega stain situation just the other day when one of the toddlers managed to flick spaghetti bolognese at the wall and hit a black and white canvas print of himself as a baby. I was speechless as it was one of those fluke shots but with a tiny bit of bleach and an old toothbrush I've fixed it.
Today I'll be looking at how to remove some of the tricky make up stains that we might have to deal with.
Nail polish
I don't get much time to paint my nails these days but my daughter will often use nail polish at the weekend or in the holidays. Place the stain face down and apply nail polish remover to the back of the stain. If the stain is on carpet apply directly to the stain. Apply a good quality paper towel to the stain like Blitz by Regina, blot and keep replacing the paper towel until all the liquid is absorbed  – DO NOT RUB as the stain will spread!
Foundation
Remove excess with a knife by scraping away. Blot the stain with a clean cloth, muslin squares are ideal. Try to use a lifting motion to avoid rubbing the stain further into the fabric. Work in a fabric detergent, or a stain remover like Ace if it is a particularly bad stain and repeat if necessary before washing as normal.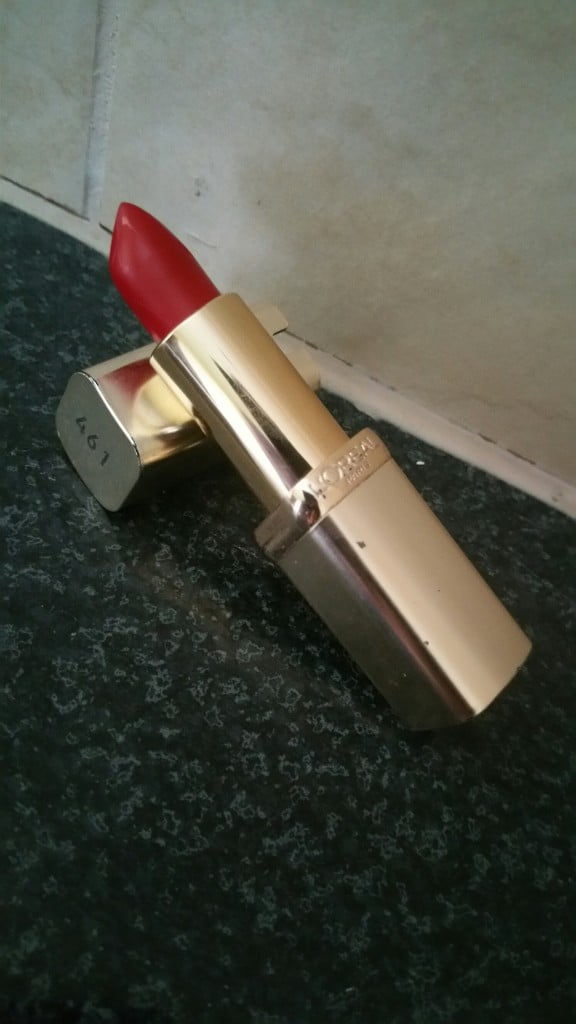 Lipstick
This often looks worse than it is. You can use hairspray to gently spray the stain. Leave it for 10-15 minutes and then use a damp, clean cloth to wipe the area clean.
What are your stain removal tips? We would love you to share them.