A good body scrub is something I love.
Now of course in a perfect world you might be lying on a massage table somewhere tropical with a professional performing this for you – the reality might be a little different, but a good body scrub at home can still do wonders.
Brightens up dull skin
Exfoliates and gets rid of any flaky, dry skin
Gives the circulatory system a boost
Makes you feel clean and refreshed
Tones the skin
Now I have to say, I do love a good homemade body scrub, I know there are loads of lovely recipes out there but I like just mixing some salt and almond oil, or sometimes Epsom salts and baby oil also does the job.
I do love really gritty scrubs, otherwise I personally feel that they aren't doing anything, but I know some people don't like the feeling that you are ripping your skin away.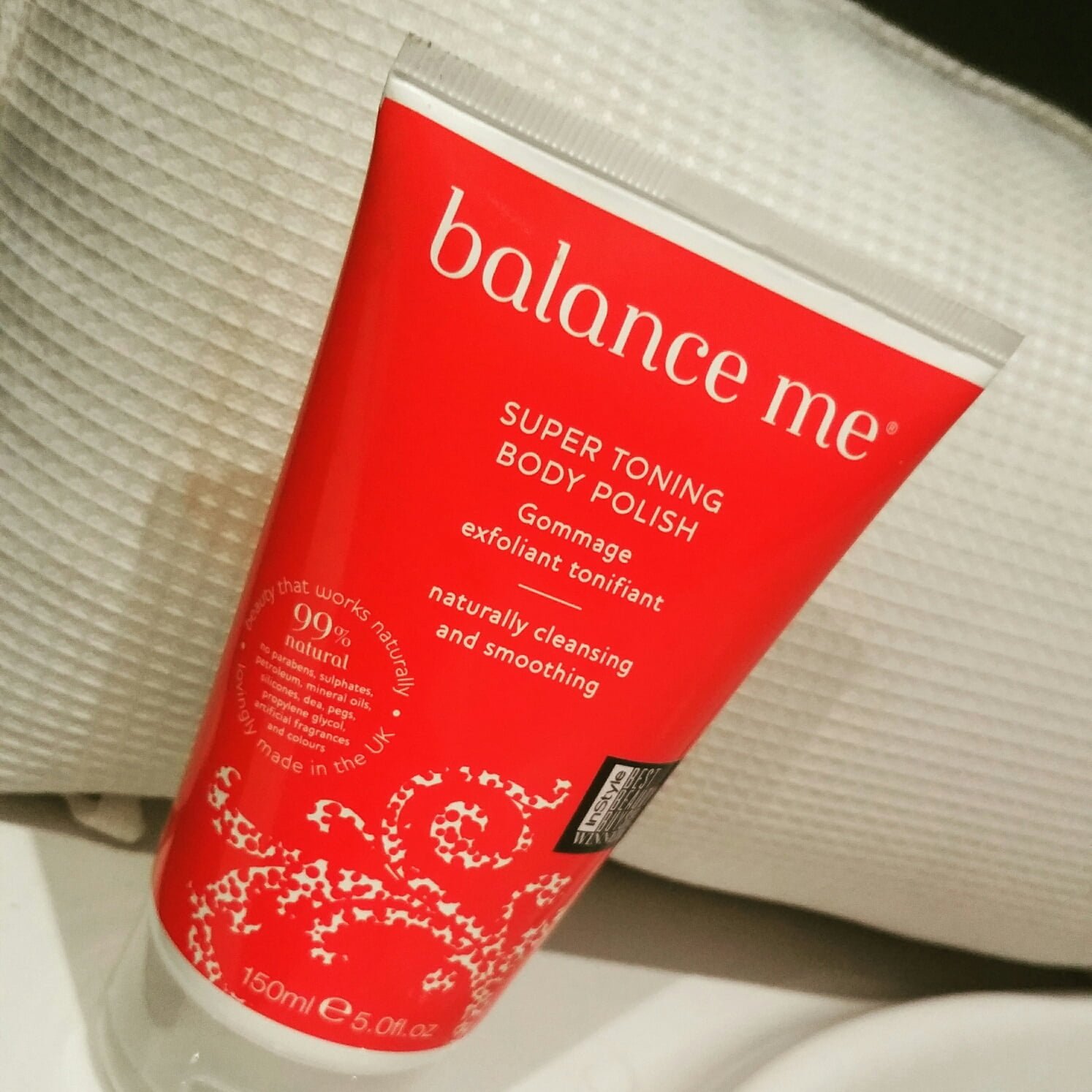 At the moment I am loving this toning body scrub from Balance Me . This is really nice and a good 'balance' pardon the pun between gritty and smooth – it's not abrasive yet feels like it is still doing the job.
This is really effective on dry shins and bumpy arms in particular. It says to use on wet skin but I had better results when I applied it to dry skin and rinsed off.
What do you look for in a body scrub?