This morning we came down to some frightening news…the dinosaurs had all escaped from their box in the playroom and were loose in the garden.
This required the attention of two budding dinosaur experts to track them down, identify them, and get them all back under control.
It wasn't an easy task….
There were all sorts of dinosaurs on the loose including :
Anchiceratops
Anserimimus
Triceratops
Tyrannosaurus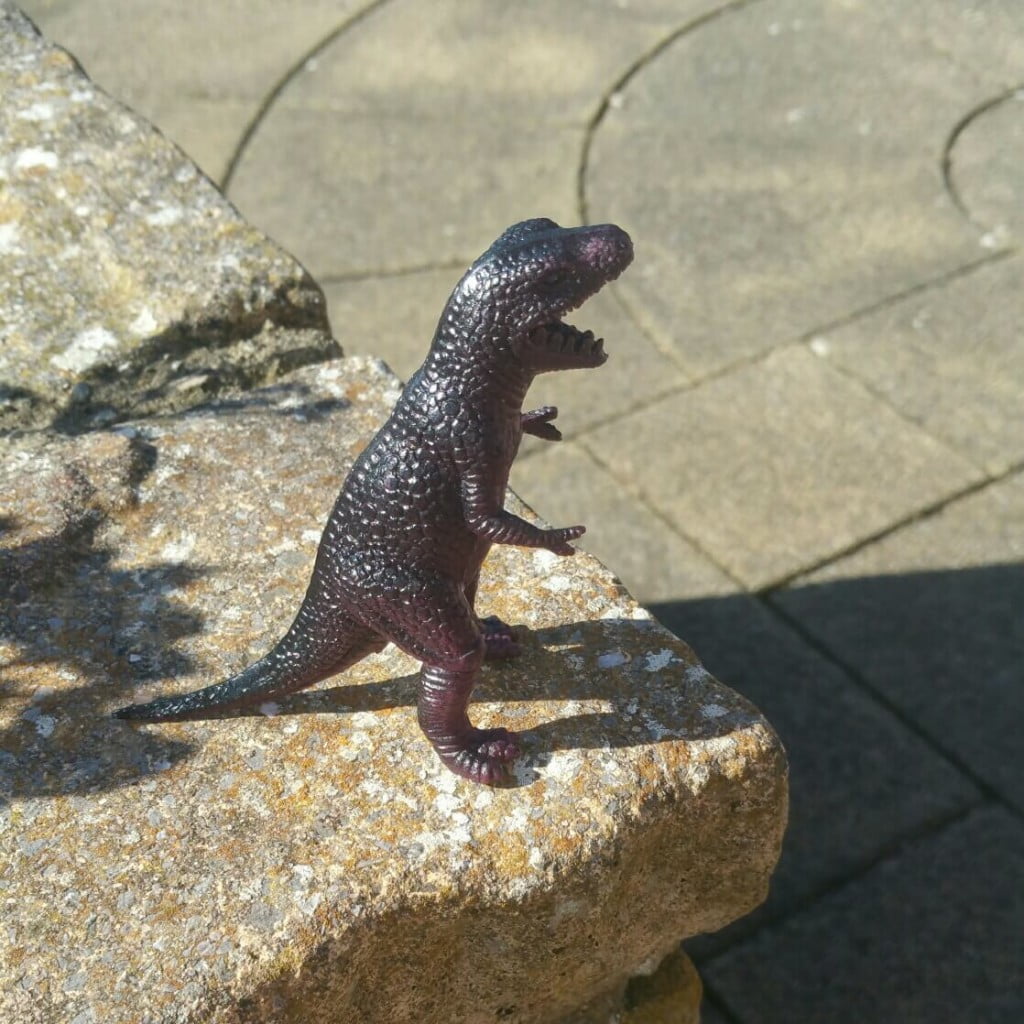 Fortunately the dinosaur experts worked as a team to capture and name all the dinosaurs and to restore calm to the garden once more. Hooray! That was a close one!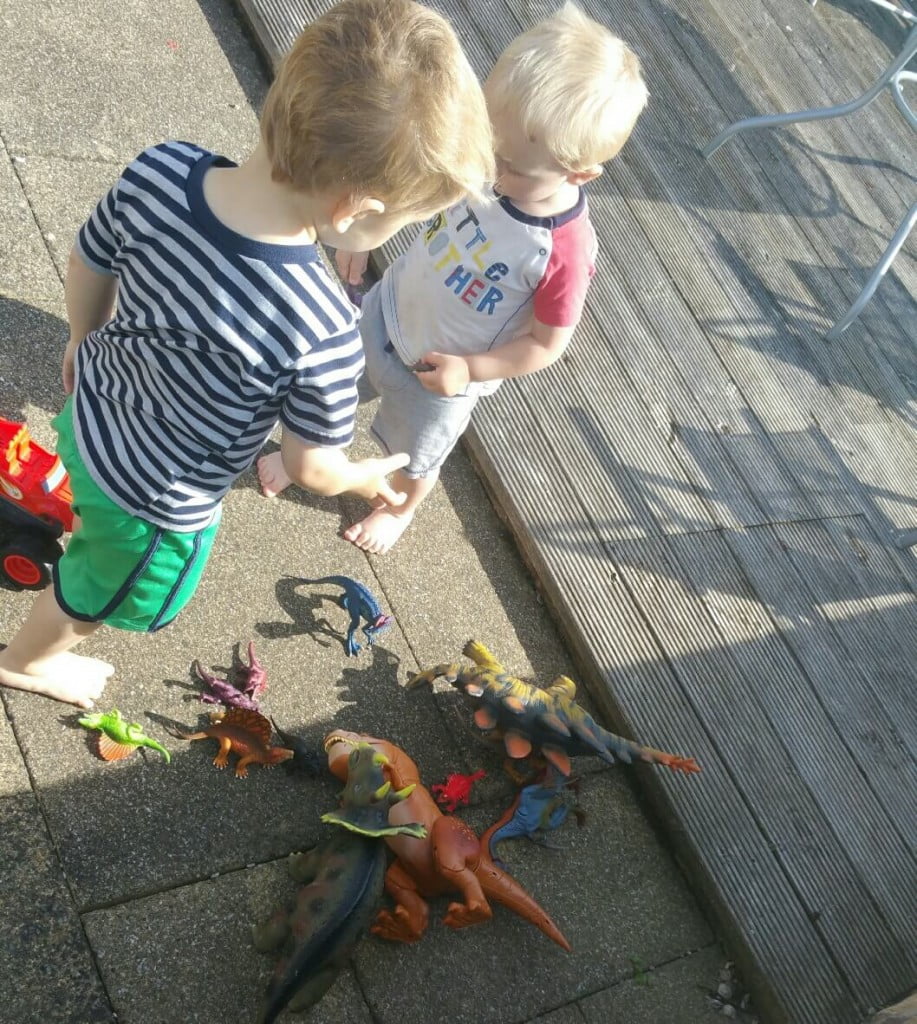 Later that day the dinosaur experts decided to draw a chalk picture of all the dinosaurs they had found. They got very creative and were so proud of their creations. They weren't however so impressed with my chalk drawing creations…there were lots of "Mummy what's that supposed to be?", followed by giggles and "Oh Mummy, maybe you should try again!"
I'm pleased to report that the dinosaurs are all now safely back in the playroom and calm has been restored once more.
Staging your own dinosaur escape: what you will need
plastic dinosaurs
budding dinosaur explorers
some chalks/crayons
an imagination