Let's face it, pregnancy can cause all sorts of strange things to happen to your body. Is there anything strange that has appeared in your pregnancies or caused discomfort? Thrush perhaps or strange patches of dry skin?
One mum had the following questions which has been answered by an expert…
Question: Since I've become pregnant I feel sore and uncomfortable in my intimate area. Is this a normal part of pregnancy or something else?
Diana Mansour, Consultant in Community Gynaecology and Reproductive Healthcare:
Answer: "During pregnancy the body's hormones, oestrogen and progesterone, can change dramatically. These hormones are critical in helping the body prepare for pregnancy and for the normal development of the foetus – some say they even contribute to the pregnancy "glow." But as well as other unwanted changes, such as nausea or mood swings, these hormones can affect the health of the intimate or external vaginal area. The vagina has its own unique microflora, or "good bacteria," which can be altered when hormone levels increase, making you more vulnerable to irritation. In general, avoid tight underwear and clothing, and using harsh products (including soaps and shower gel), in your intimate area as they can further aggravate any problems. Instead, you could try using an intimate wash or intimate moisturiser as part of your daily routine, to ease your discomfort – these are specifically designed for the delicate skin of the external vaginal area, are dermatologically tested, and free from harsh parabens, soap, and preservatives. Do make sure you speak to your doctor as it's always worth getting these things checked!
Remember, speak to your doctor or other healthcare professional if you have any concerns regarding irritation, discharge or pain affecting your intimate area, or are concerned that you may have a sexually transmitted infection (STI)."
So what can help this problem?
pHerfectly balanced: New pH-friendly intimate cleansers
Canesfresh, from Bayer HealthCare, the makers of Canesten
Did you know that over half of all women have experienced intimate (or vaginal) irritation and discomfort sometime in their lives? Our intimate area has its own environment of 'good bacteria' and a unique pH balance, making it slightly more acidic than the skin on the rest of our bodies. Given our love of perfumed shower gels and scented soaps, it's perhaps easy to understand how using such products may cause irritation or even disrupt the delicate pH balance of this intimate area, which may increase susceptibility to bacterial or fungal infections.[i]
New feminine care range Canesfresh, from Bayer HealthCare, the makers of Canesten, is specifically formulated to cleanse and care for the delicate intimate area while helping respect its natural pH.* Dermatologically and gynaecologist tested, the products are free from harsh preservatives, soaps, and colorants. The Canesfresh range includes a Soothing Wash Gel, a Daily Feminine Wash Mousse, and Feminine Wipes.
Canesfresh Feminine Wash: Soothing Wash Gel – When you feel intimate discomfort, use this specially formulated wash to soothe:
 Provides up 12 hours of comfort and fresh feeling
 Contains glycine which is known for its calming properties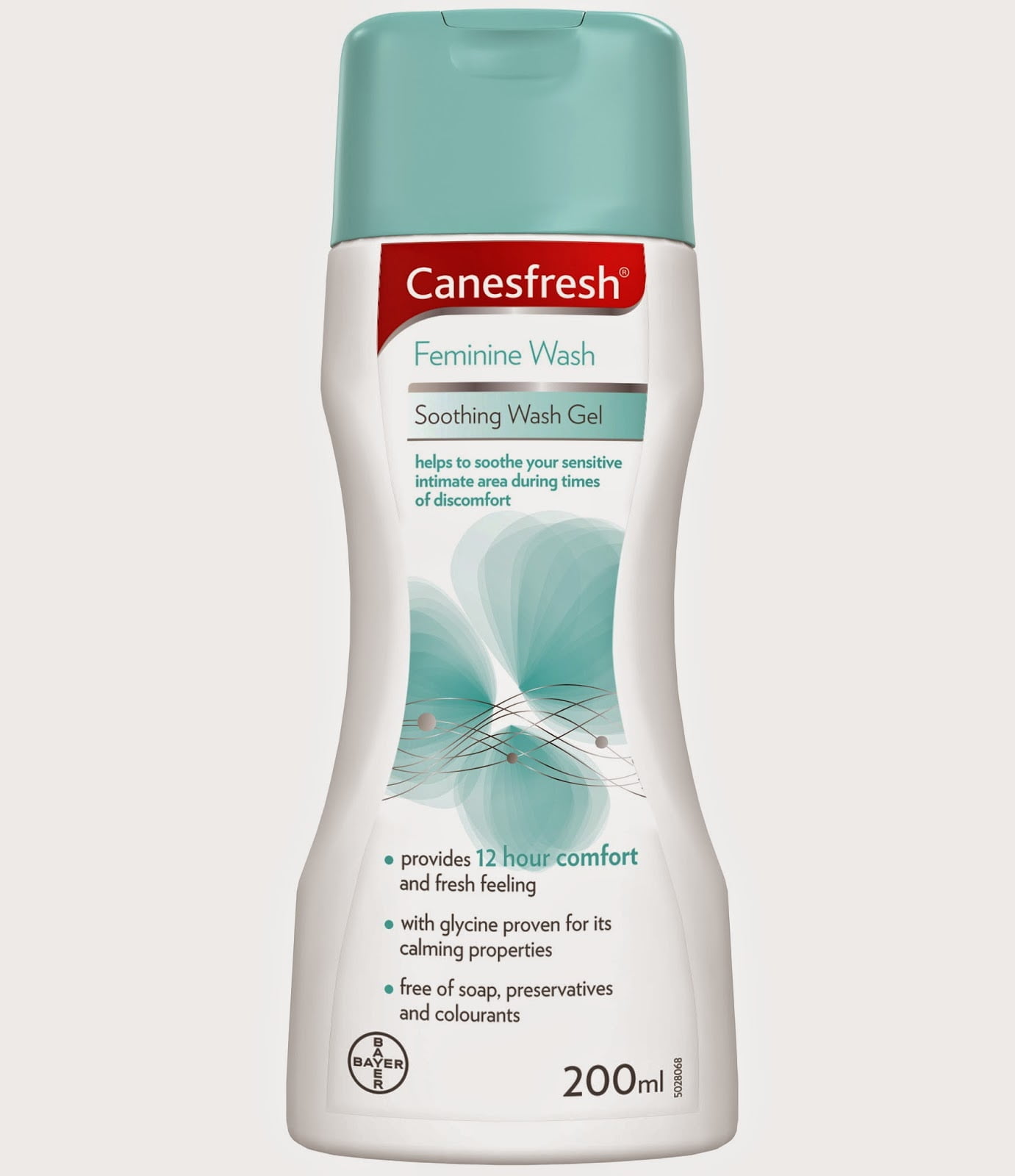 Canesfresh Feminine Wash: Gentle Refreshing Mousse – A daily wash to gently cleanse and care for your intimate area, whilst maintaining your natural pH balance:
Contains calming lotus extract and moisturising pro-vitamin b5
Enriched with lipids to help keep skin healthy
Hypoallergenic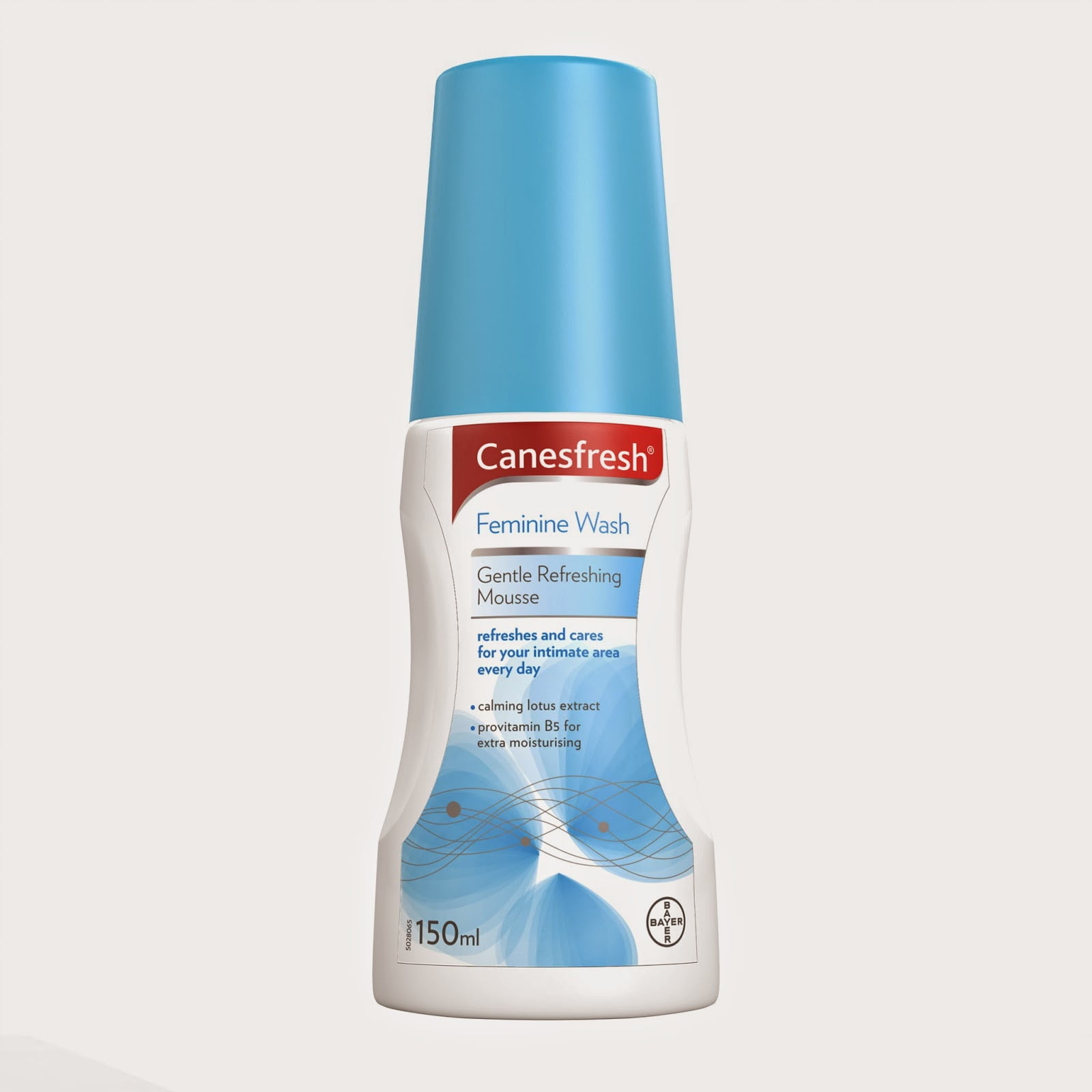 Canesfresh Feminine Wipes – Soft cleansing wipes, convenient for use during your period, after sport, or on-the-go:
Contains calming lotus extract and moisturising pro-vitamin b5
Alcohol free, flushable and biodegradable
Convenient handbag-size pack containing 10 soft wipes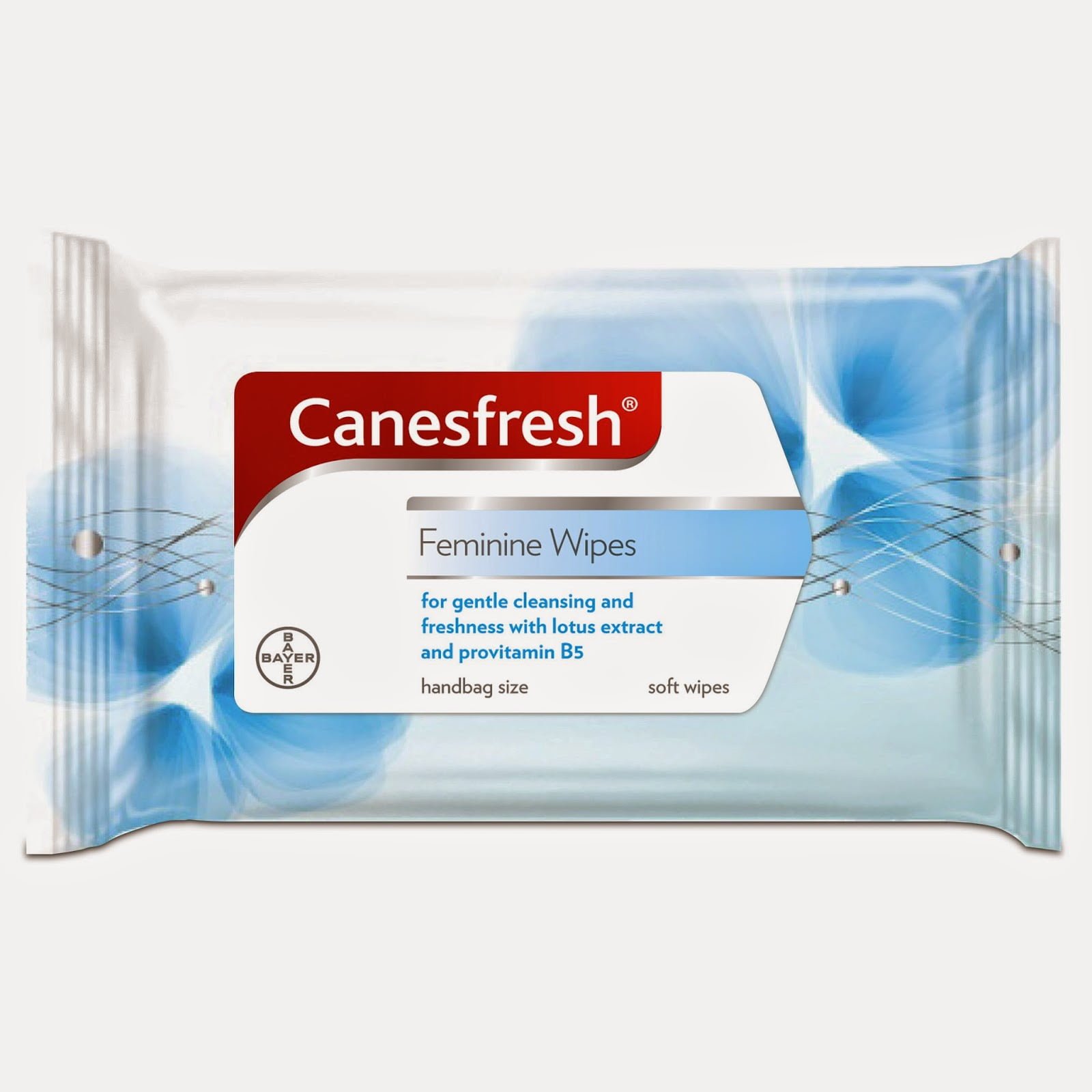 Normally the bacteria in the vagina are kept in check by the immune system, our body's good bacteria and the intimate area's naturally acidic pH. However, when this is out of balance, the bacteria can multiply causing itching, soreness, and general discomfort, sometimes leading to infections. Common causes include wearing tight underwear and clothing, panty-liners and tampons, deodorants, spermicides and condoms, as well as soaps and shower gels.
Dr Diana Mansour, Consultant in Community Gynaecology and Reproductive Healthcare: "Irritation of the vulva is very common among women of all ages. Not only is it a sensitive area, but it has its own unique microbial ecology which may become disturbed. Of course, some of us are naturally more prone to this than others, but things like harsh soaps or shower gels can make us more susceptible. Using gentle washes and wipes free of preservatives and soaps are therefore kinder to the intimate area."
The Canesfresh range is available in all good pharmacies and the healthcare aisle of grocery stores: Soothing Wash Gel (200ml) RRP: £7.99, Gentle Refreshing Mousse (150ml) RRP: £8.99, and Feminine Wipes (10 Soft Wipes) RRP: £3.99.
For more information on the Canesfresh range please visit www.canesten.co.uk.
[i] The Family Planning Association. Thrush and Bacterial vaginosis. Available at: http://www.fpa.org.uk/sexually-transmitted-infections-stis-help/thrush-and-bacterial-vaginosis#bacterial-vaginosis. Accessed October 2014