Welcome to part one of our series of articles looking at ideal second cars for families.
As much as many families could do without the expense of running a second car, and as much as many families really try to manage without, sometimes that just isn't manageable. Work and schooling arrangements can make it impossible to only manage with one car.
Once you've accepted you need a second car though what are your options?
In this series we will be looking at some of the cars often pitched as 'second' cars and seeing just how practical they are. If you are looking for technical reviews on these cars, your're in the wrong place, but if you want to know whether any of these cars will work for your family stay tuned.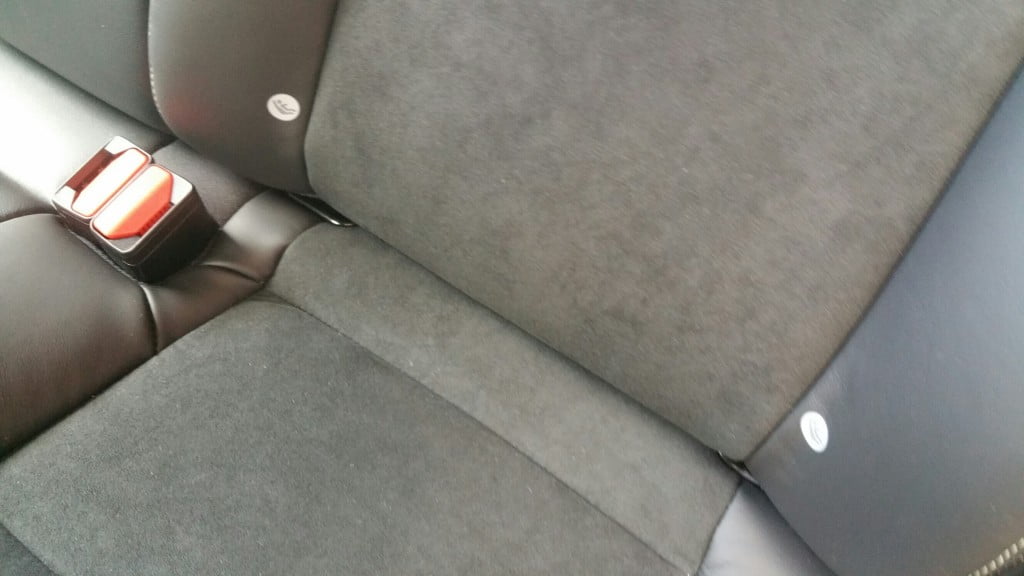 What to consider when looking for a second car:
When you decide to take the plunge and go for that second car, what do you really need to think about? The main thing to consider is what you will need to MAINLY use the car for. Here's a few things to ask yourself:
Will the car be used to commute on a long journey?
Will the car need to carry baby or toddler seats?
Will the car need to carry older children?
Will the boot need to hold a pushchair? If so will it fit?
Will you need to carry sports or music equipment for family members?
Will you ever need to fit the whole family in the car?
Will the car JUST be used for the school run and general running around?
Will you be driving the car into a city?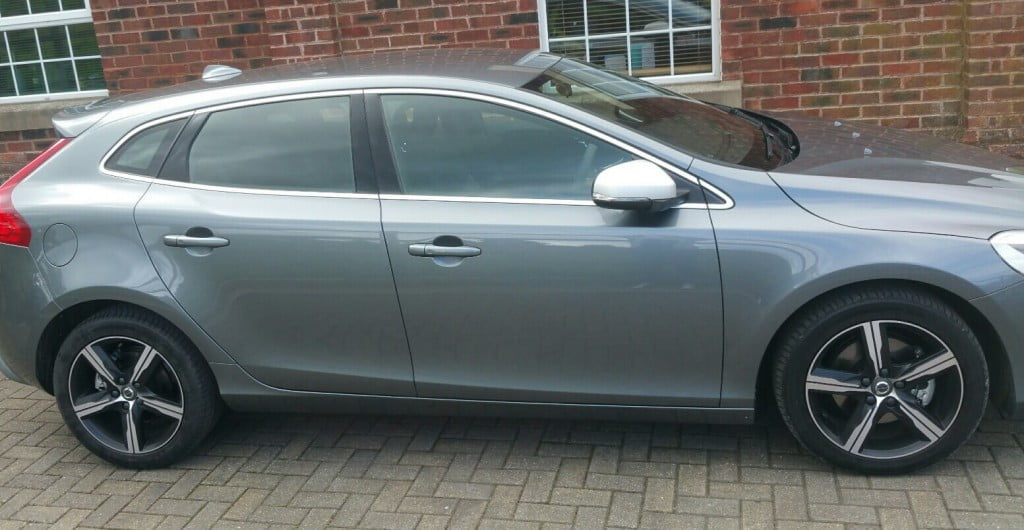 The first car we are looking at in this series is the Volvo V40. The Volvo V40 is the compact hatchback that's perfectly suited for life in the city – but can it offer more?
Fitted as standard to every V40:
Five-inch colour display screen
City Safety – includes fully automatic emergency braking (up to 31mph)
LED headlights
Two-zone climate control
Speed limiter
Hill-start assist
Digital radio
Bluetooth handsfree system
16-inch alloy wheels
60/40 split-folding rear seats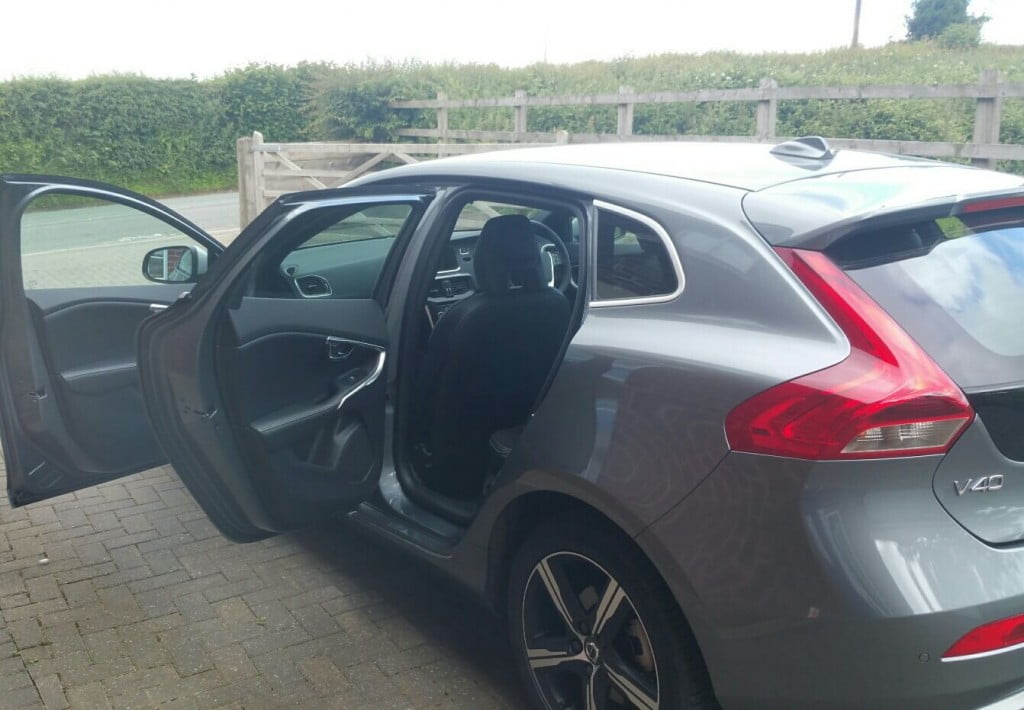 We have been driving the Volvo V40 T3 R-Design Nav Plus Engine Transmission
T3 – 152hp
6-speed Manual Exterior colour Upholstery
Osmium Grey
R-Design Sports – Charcoal
First things first, I'm normally a fan of black cars but I LOVE this colour…that counts right? Now on to other important considerations before I get too hung up on the colour!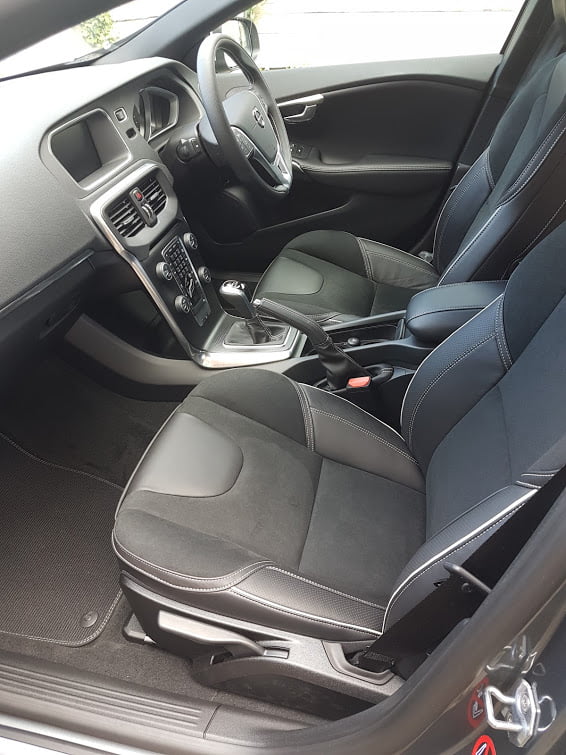 Why it makes a great second car:
Feels solid
Steering was direct and precise
Well built sturdy construction
Isofix in rear
Nice shape, looks smart and sporty
Sat nav reasonably accurate once you get the hang of it
Very comfy, good back support, super snug seats – great if you have a sore back or find driving uncomfortable
Comfortable for 2 adults and two toddlers with Isofix seats or three older children across the back
Reasonable boot space for the size of car – you would probably only fit a small stroller in the boot though
Easy to park and manoeuvre
Good lights, especially with main beam
Sophisticated on board computer
Reasonable foot well space even with Isofix legs
Compact but NOT small
Large enough boot for big sports bags, golf clubs etc
Reasonable leg space in the rear of the car and shoulder space as well for older children
You

can't

fit two toddlers, or one toddler and a baby AND an older child in the back, BUT if the older child can sit in the front that solves that problem

What you might want to think about: 
Not great fuel economy
You can't easily get a guitar in the boot – Yup, tried it!
Sat nav took a while to get the hang of
The clutch was very high so not a great town car but nicer to drive on a longer journey (interesting considering as it is pitched as a city car)
It would be a pricey choice for a second car, starting at £20,225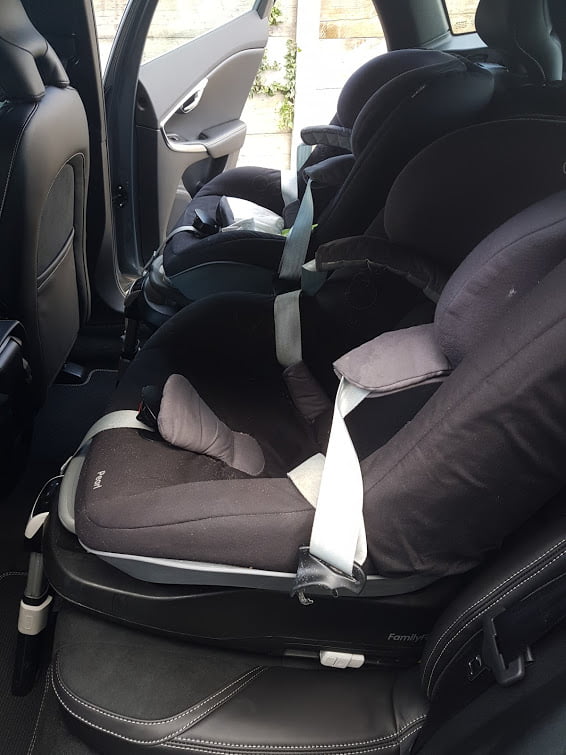 Overall we thought the Volvo V40 would make a great second car. It's slightly larger than our existing Corsa, a nicer drive and much more comfortable but obviously much more pricey so it would depend on your budget.