Firstly, do you know what the pelvic floor is?
Where it is?
Do you do pelvic floor exercises?
How often do you do them?
Did you exercise your pelvic floor whilst pregnant and did you stop doing the exercises after the birth of your children?
Are you are concerned about the strength of your pelvic floor?
These are all really important questions, particularly if you are someone who has had children or are pregnant.
In all honesty, I don't recall being particularly aware of, or concerned about my pelvic floor prior to my first pregnancy. It was, however something I became concerned about during that pregnancy, largely after reading a story in a magazine about a woman in her twenties who was left incontinent after her first child was born.
Now, this was one of those extreme stories but still, it got me reading about the pelvic floor, how important it is and how to exercise it.
One of the things people will say about pelvic floor exercises is that they "forget" to do them. I totally see how that happens and to stop me forgetting, I worked out a little routine with mine to remind me to do them.
Every time I was driving and I stopped at traffic lights I would do my pelvic floor exercises. Nine years on, I still do them at traffic lights!
No one can tell, at least they can't now – when I was first learning to do them my eyebrows went up as I squeezed!
Another issue that people tend to have with pelvic floor exercises, is knowing when they are doing them correctly. This can be tricky as you can't physically show someone how to do the exercise, only describe it to them.
Like most things, there is a machine that can help you with this if you are struggling.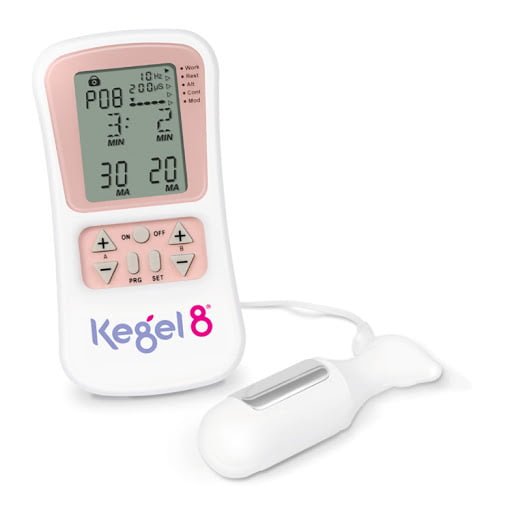 The Kegel8 Ultra is an electronic pelvic exerciser designed to give you the most effective results ever. It exercises your muscles on simultaneous levels. This means that the muscle fibres and nerves that make up your pelvic floor get the most effective stimulation every time.
Many people will know the signs of pelvic floor weakness, but for many women the scenario is quite serious. "Heaviness" in the pelvic region can be the first sign of a prolapse and a staggering 40% of women will have some form of prolapse by the time they are 50. Lifestyle, age and weight-gain pose a great threat to the pelvic floor, and regular use of the Kegel8 Ultra will ensure that you maintain a toned and supportive pelvic floor for the rest of your life.
The Kegel8 Ultra makes pelvic floor exercising easy, simply choose the programme that's right for you, insert the ergonomic probe and relax as it gives your pelvic floor the most thorough workout ever! It features 14 Physiotherapist designed programmes to combat conditions such as light adult incontinence, prolapse, lack of sensation and muscle looseness. Lasting between 20 – 45 minutes each programme exercises the muscles and fibres within your pelvic floor, invigorating and strengthening them.
The alternative, if you are looking for something less pricey but still effective are Kegal Balls. Amazon has a fantastic range of Kegel Balls, which are designed to regain strength in your pelvic floor muscles. The bestselling Lelo beads are comfortable and discreet – they create a more focused pelvic floor exercise and can be used during a normal exercise routine to increase health benefits and recover from childbirth.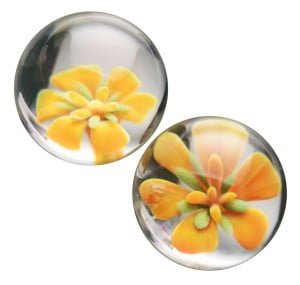 There is another version called Prisms Asvani Glass Ben Wa Kegel Balls, which are currently priced at £9.06, from Amazon.co.uk.
Do you have any tips on how to maintain a strong pelvic floor? Did you find the exercises easy or difficult and do you include them in your daily routine?