The Lion King has always been one of my all time favourite Disney movies and it is one of the children's as well. A few years ago we took the children to see the stage show when it was in Manchester. Hands down it's one of the best things I've ever seen on the stage.
The costumes, the music, the colours, the make up and the overall feeling it left you with – such a stunning show.
The older children introduced the younger boys to The Lion King movie a while back and they were instantly hooked, then The Lion Guard series started on Disney Junior and that was an instant hit with all the children. Have your children seen it?
The series centers around Kion, the son of King Simba and Queen Nala, the younger brother of Kiara and the prince of the Pride Lands, who, as second-born to the Lion King, becomes the leader of the Lion Guard, a team of animals who protect the Pride Lands and defend the Circle of Life. Kion, along with his friends Bunga the honey badger, Beshte the hippopotamus, Fuli the cheetah and Ono the egret, sets out to keep the Pride Lands safe and protected from animals who do not respect the Circle of Life.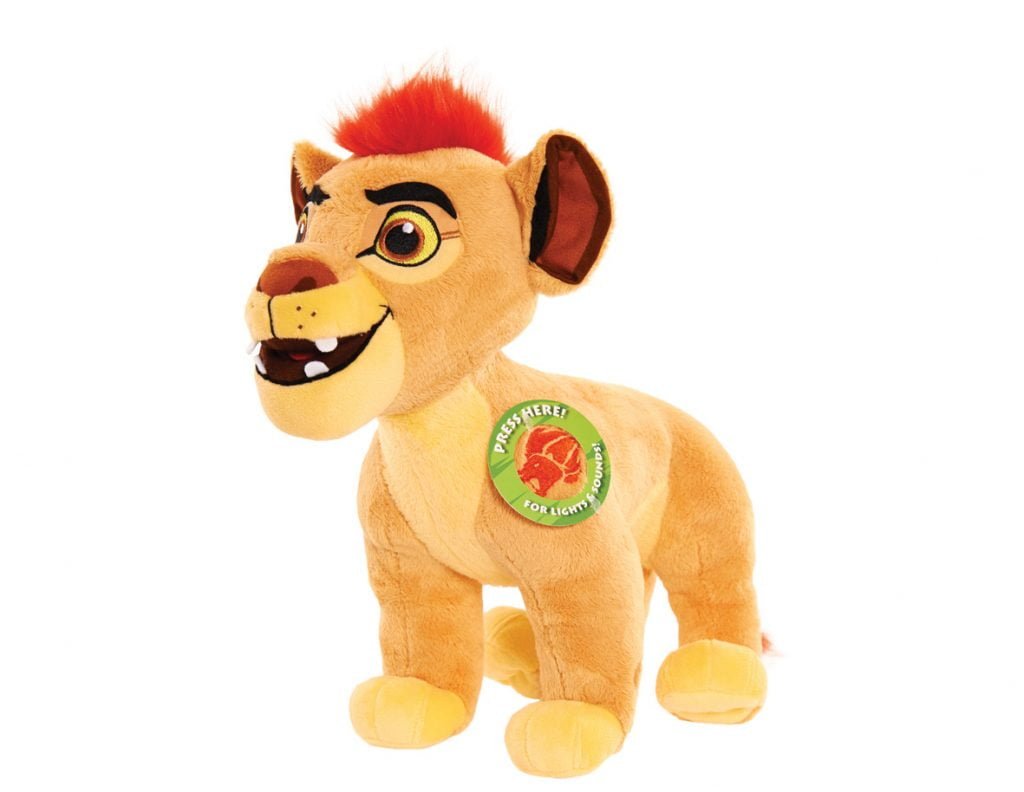 Since the series started there have been some lovely toys released to accompany the show, which means your little ones can role play with Kion and the rest of the Pride Lands.
Children can join The Lion Guard with these gorgeous Talking Plush available as Kion and Bunga. These 30 cm plush characters feature a light up "Mark of the Guard" arm badge and four phrases that are unique to each character.
Kion's fearsome open mouth pose makes him ready to roar and take on every Pride Land adventure, whilst children can Laugh along with the hilarious Talking Plush Bunga.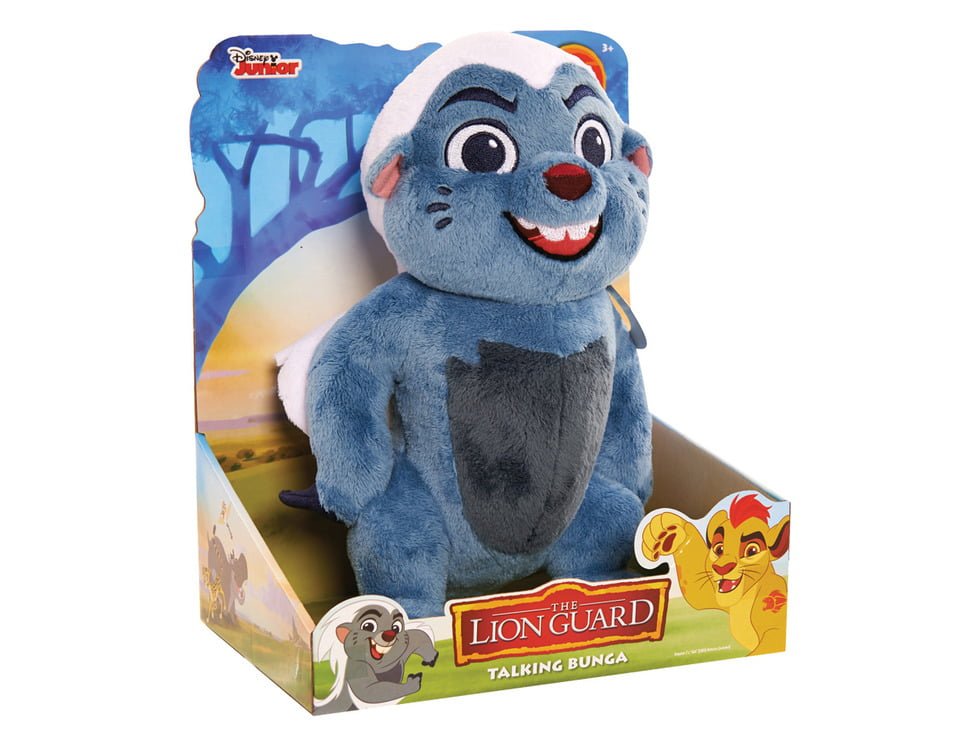 These are aimed at children aged 3-6 years and would make a lovely gift. Not only are they great for role play, but also super soft for cuddling at night time as well. These are currently priced at £24.99, which, although quite pricey, is worth it when you see the quality of the toys.
Are your children big fans of the show? Which characters do they like the best?