If you have been following the blog lately you will know that we are on the look out for a large family car. We have already tried and tested the Mitsubishi Outlander. You can read our review here. Part two of this process involved putting the Grand Tourneo Connect to the test. You can read our review here.
The next on our list was the Honda CRV – now although this is only a five-seater, we think the size may suit many families so we wanted to share our views with you.
The look of this CRV is very similar to the Kia Sportage we currently have.It is very smart in black and looks sporty and stylish whilst also being practical.
Here is what Honda say about the CRV:
The CR-V has always been ahead of the curve, offering car-like driving dynamics with SUV security and practicality since its introduction in 1995. With over five million CR-Vs sold worldwide we know it's a winning formula. So the fourth generation CR-V continues to fuse
agile, intuitive driving dynamics with incredible versatility while offering the reassurance of a 5 star EuroNCAP rating.
Today CR-V is available with our 1.6 i-DTEC Earth Dreams Technology and 2.2 i-DTEC diesel engines as well as the 2.0 i-VTEC petrol. Plus with a choice of 2 and 4 Wheel Drive versions the CR-V range is more comprehensive than ever. CR-V is built in Swindon- For more details please visit http://uk.hondanews.eu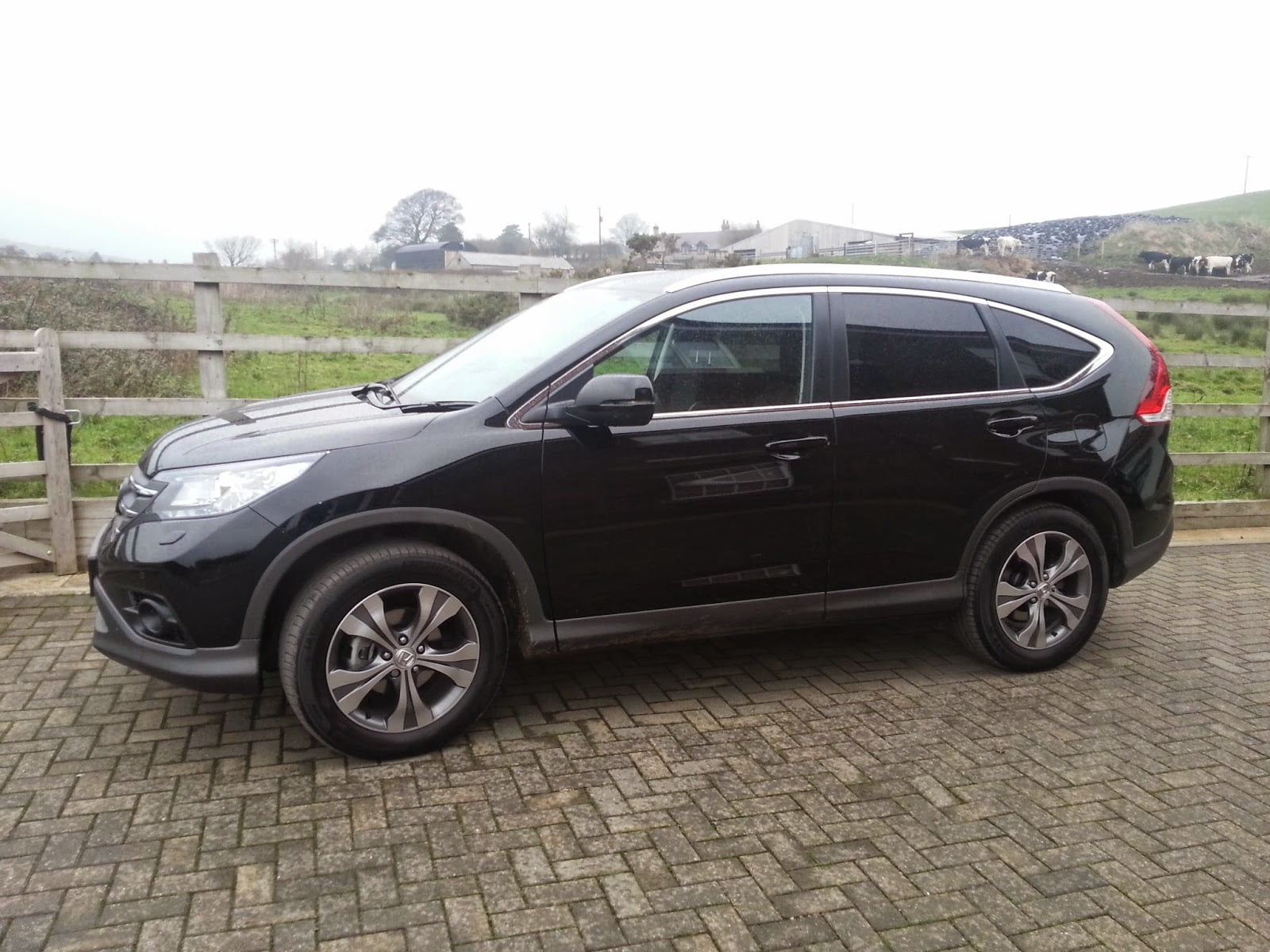 The interior of the CRV is smart and sleek but very practical as well. The photo below shows 3 cup holders, a storage compartment and several 12 v plugs for charging numerous family items at once.
The handbrake is in a very comfortable location and you don't find yourself reaching  for it like you do in the Kia Sportage.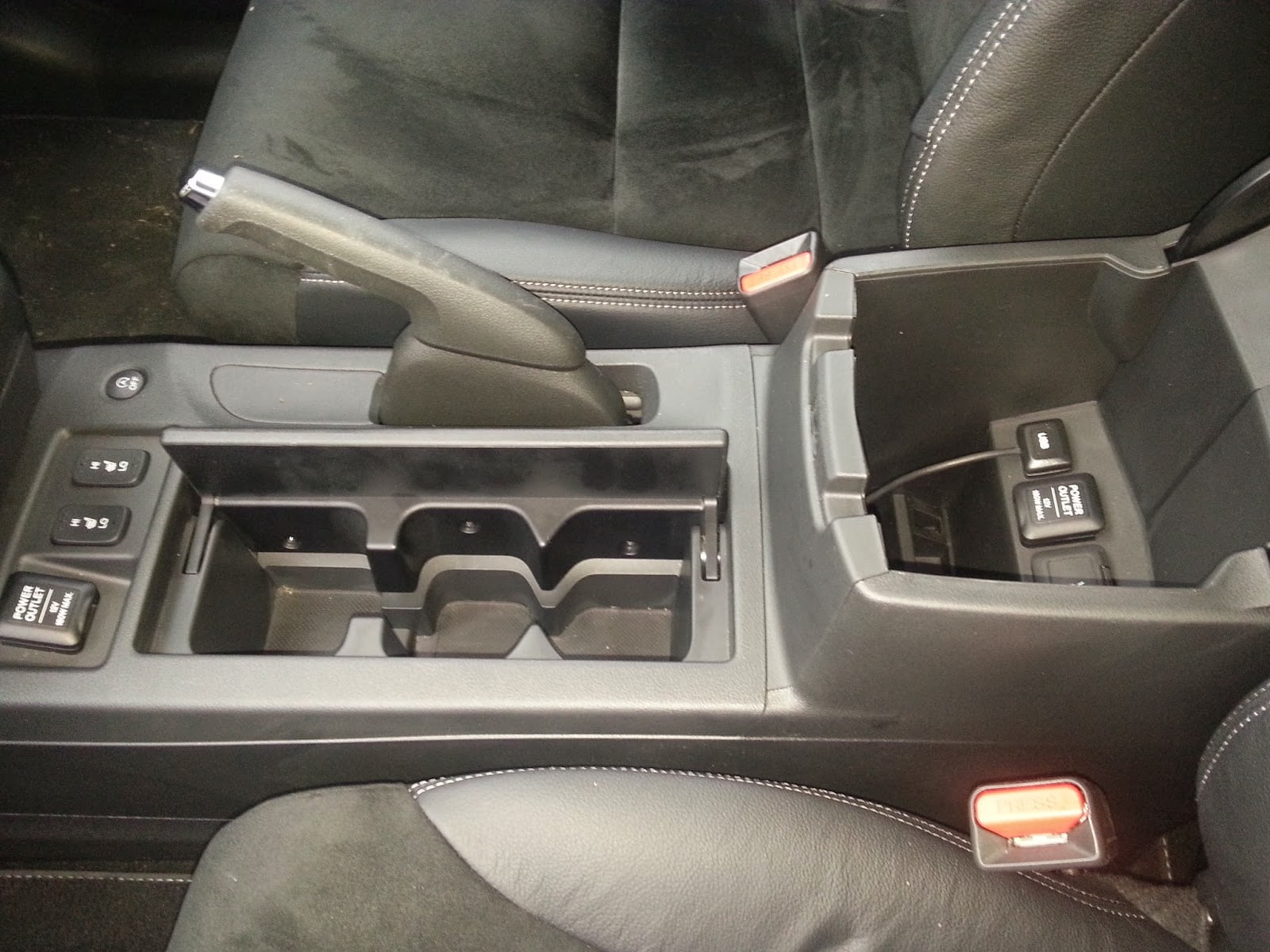 If you aren't a family who needs all three back seats in use there is a central arm rest with additional cup-holders which can be used.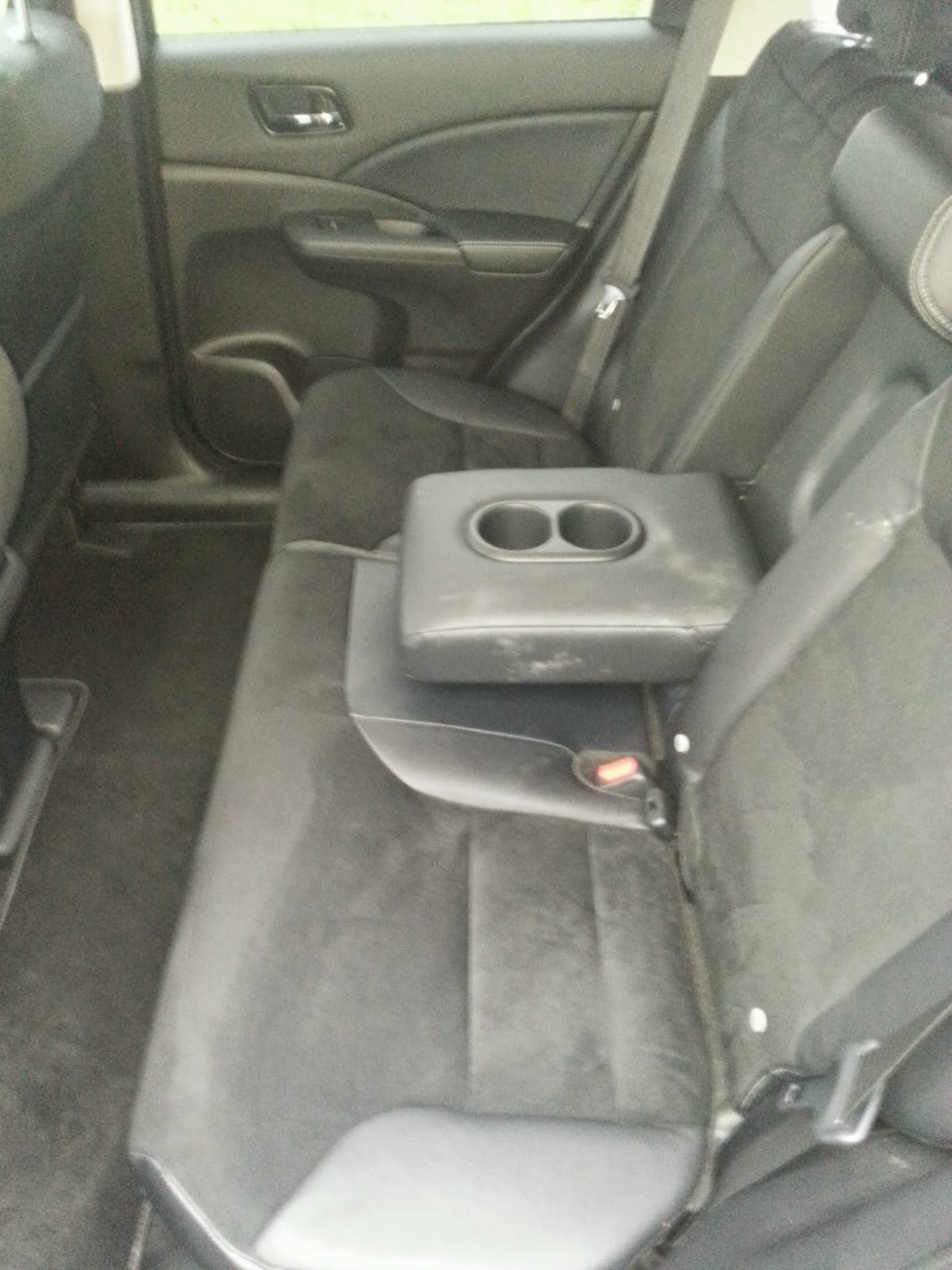 The boot space in this car got me really excited. It is much bigger than the Kia Sportage both in depth top to bottom and front to rear. The fitted mat is a must for families wanting to put pushchairs, bikes etc in the boot as this just wipes and hoovers clean.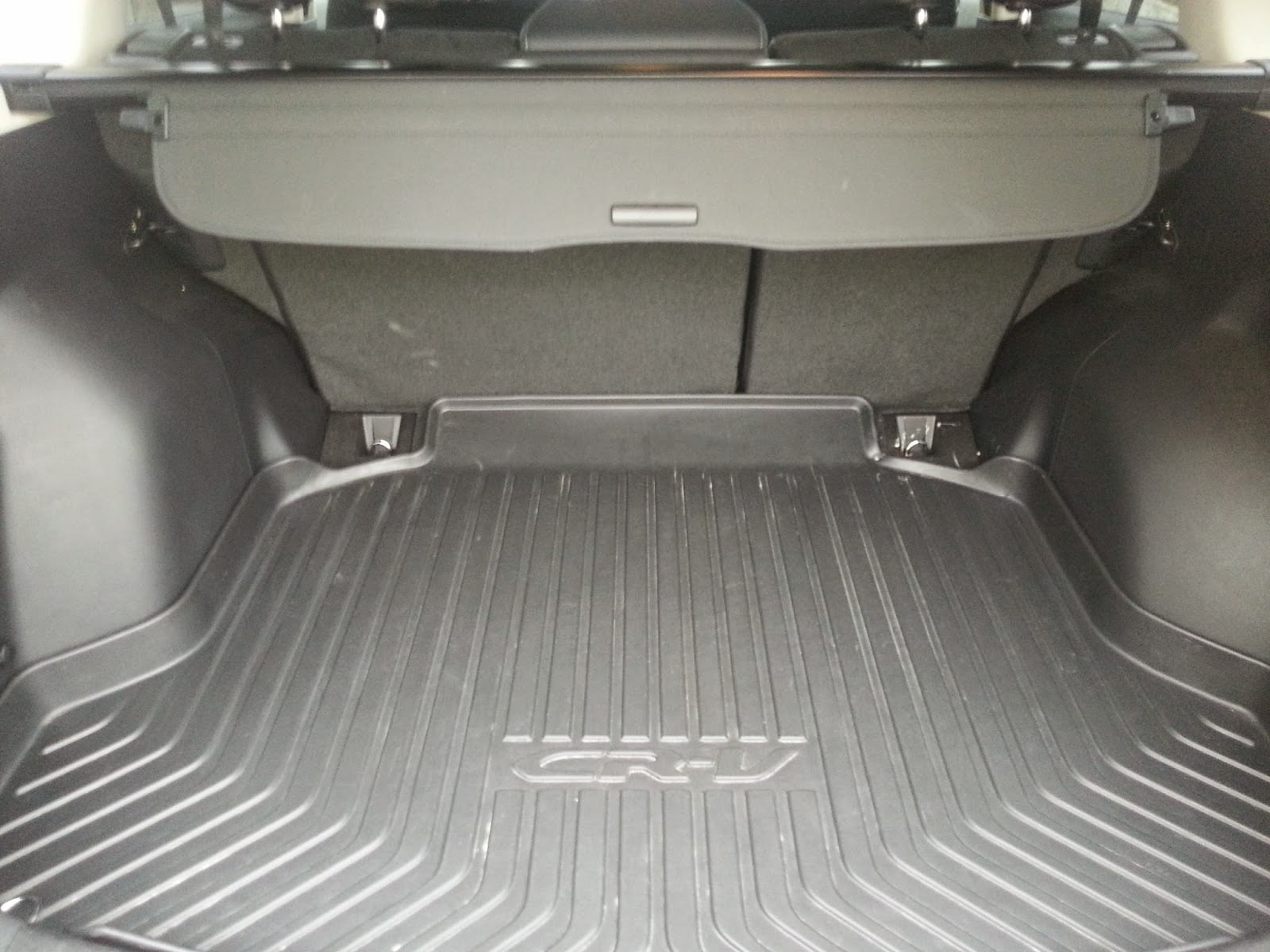 There is a stylish and practical parcel shelf that pulls across to hide the contents of the boot.This is very easy to use and also pops out if you need it to, which can make space for bigger items.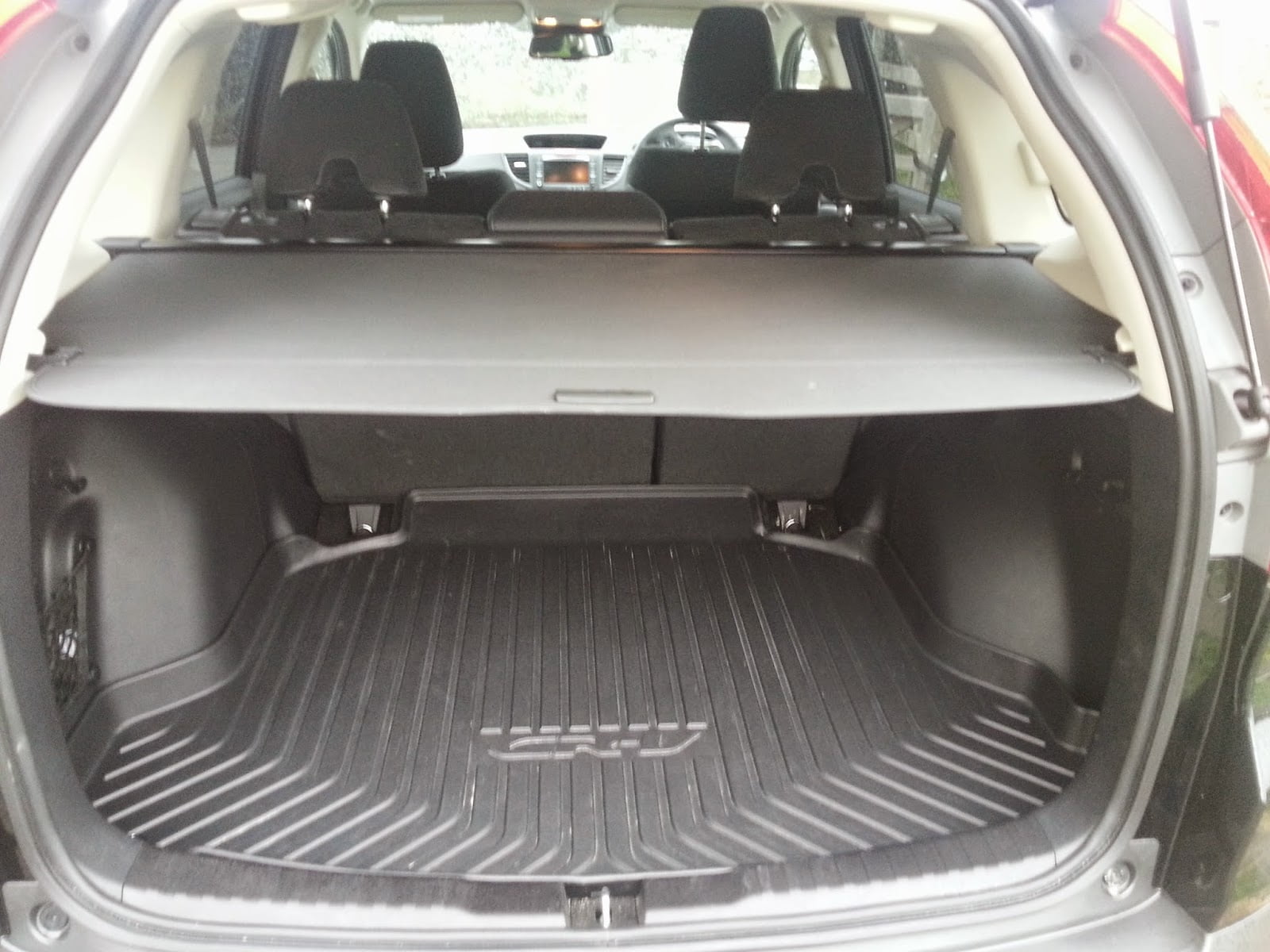 There are some neat little nets in the boot for securing items and preventing them from rolling around the boot. These are also quite handy for popping a packet of wipes or a few nappies in to make sure you always have some in the car!
The boot also has 12 v plugs which makes it easy to set up things like portable DVD players for the children in the back of the car.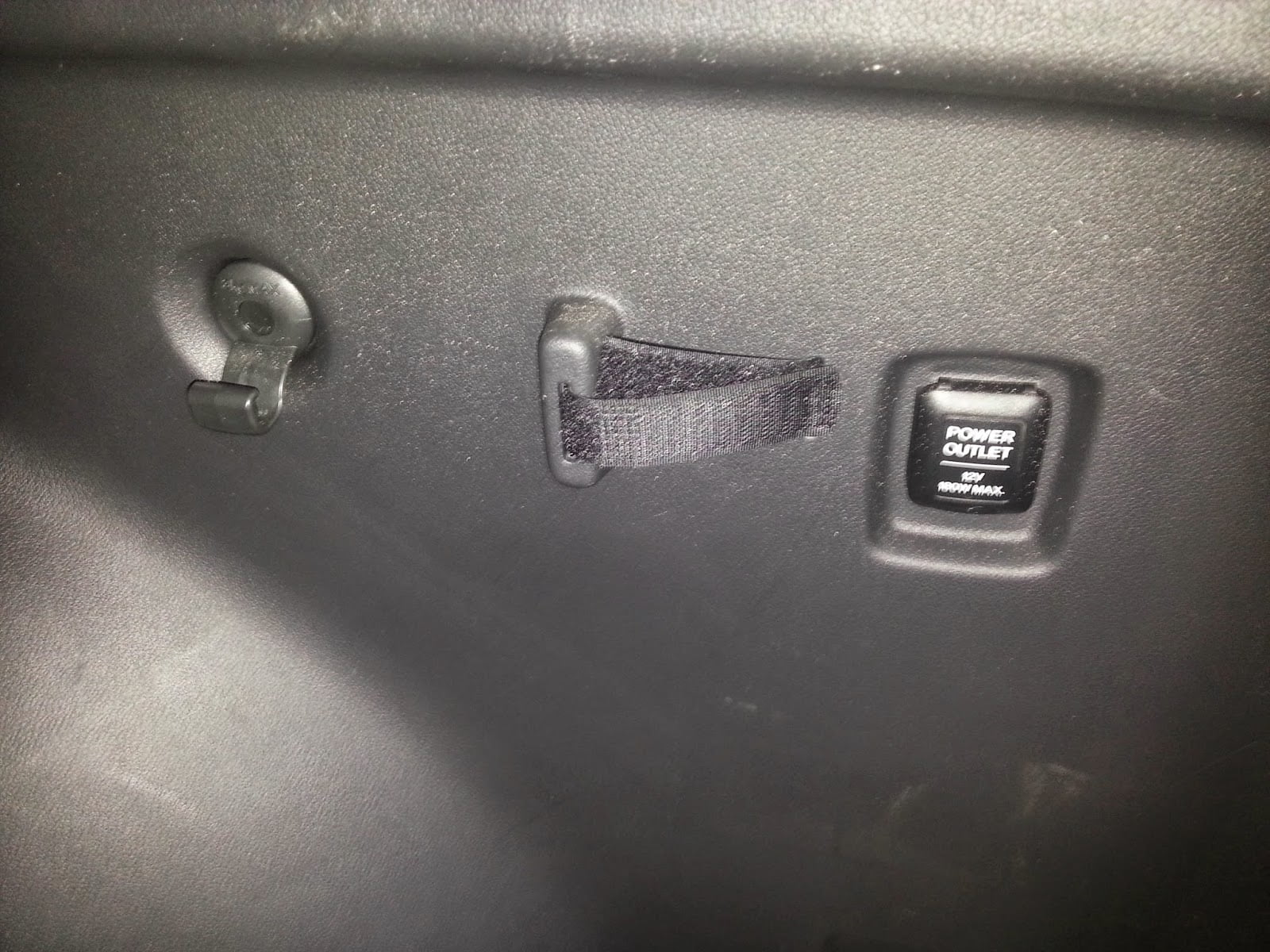 This is the back seat with two isofix bases in.There are actually three isofix points across the back seat but it is not possible to use all of these due to the width required for the seats. If you only needed to use one isofix point at a time then this would give you a range of options for how children sat in the back.
However, I needed to use two of these and due to the width of the seats I had to use the two outer points, leaving space for an older child in the middle. Access does then become a bit of a problem, fortunately my 8 year old is very slim so she could squeeze through without too much trouble but there is not a great deal of space.
A family with one small child and one older child however would have a range of options and plenty of space.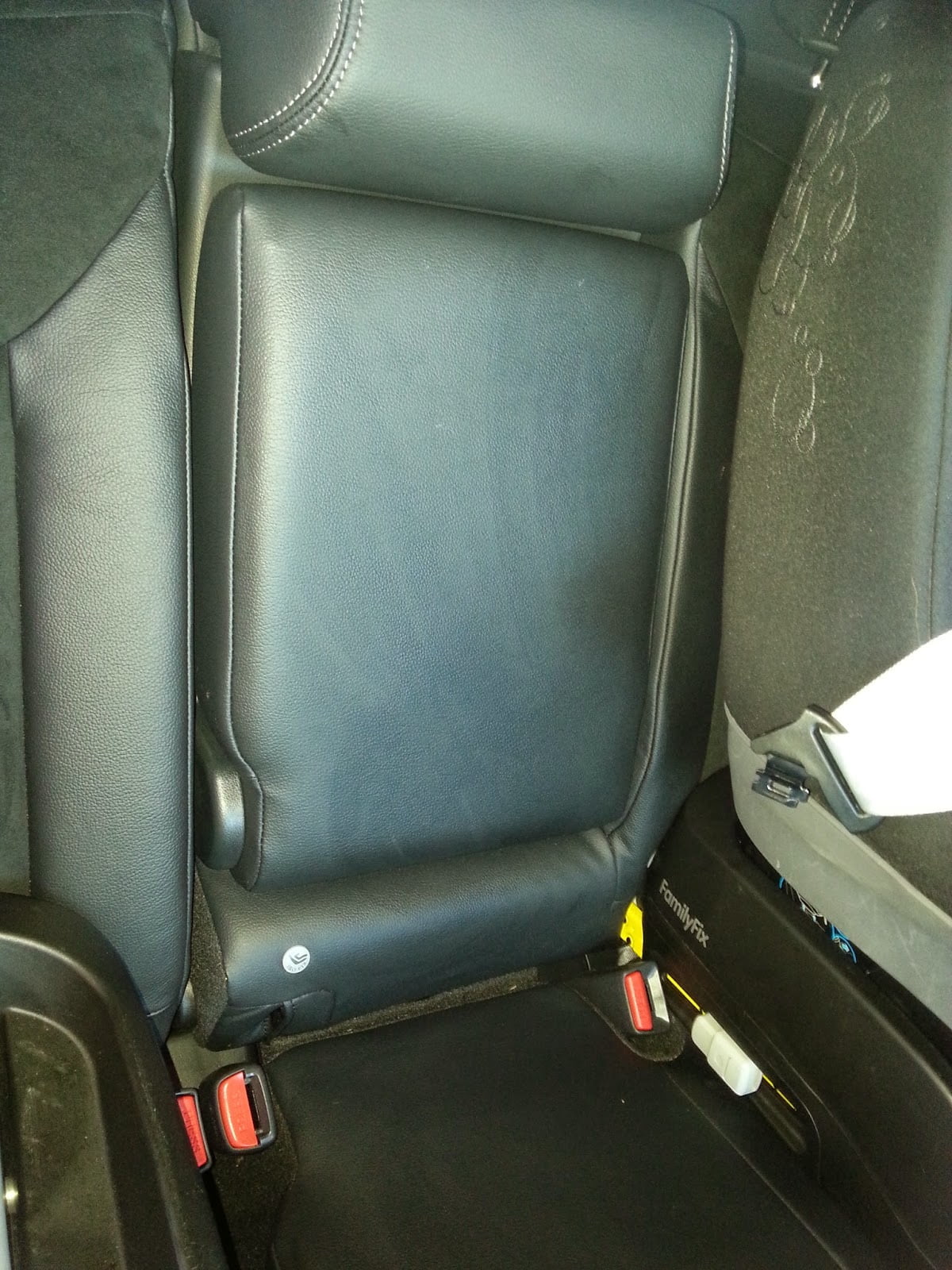 A slim booster seat such as a Bubble Bum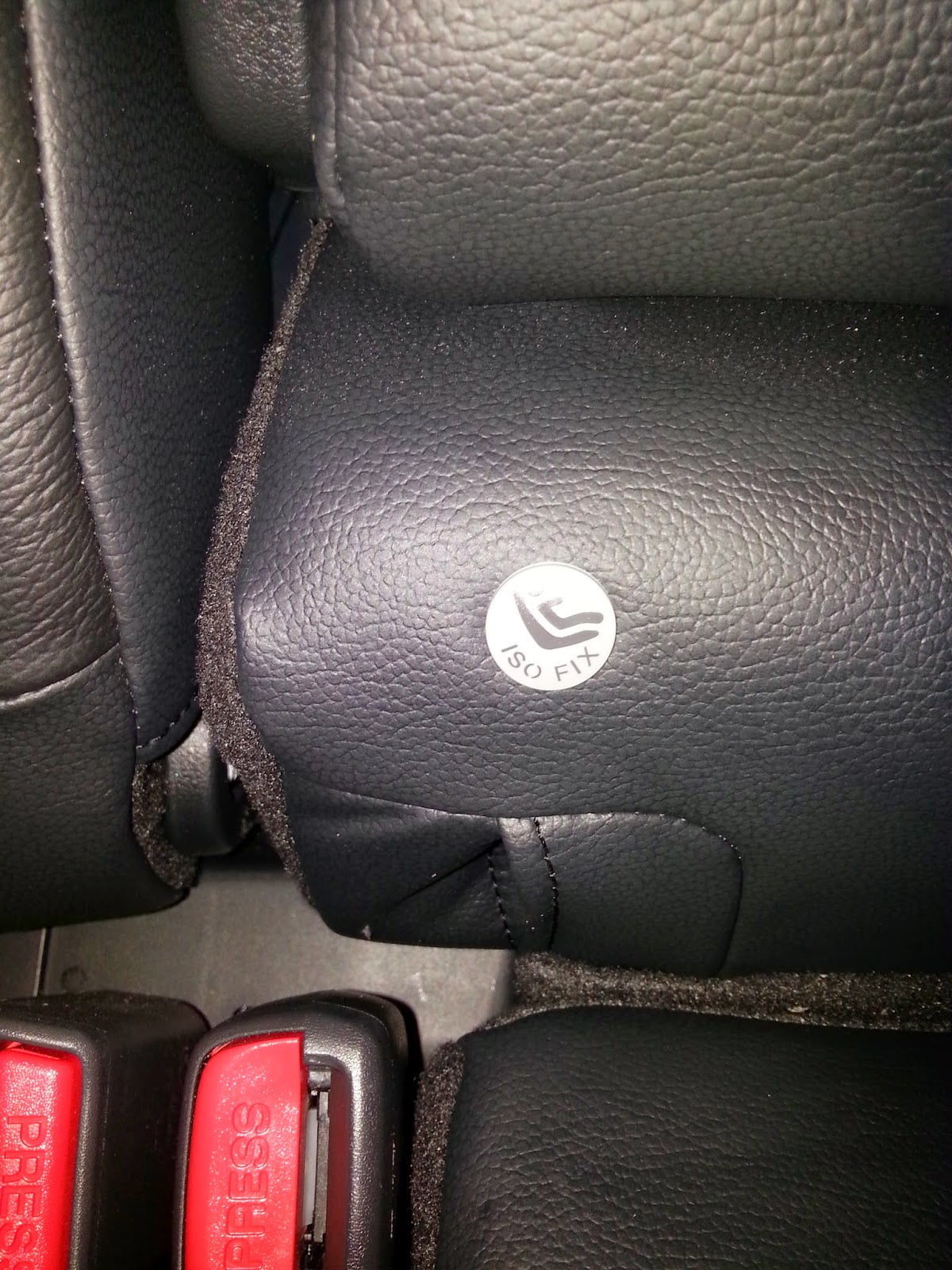 This is the boot with a maxi cosi mura in it.This pushchair has quite a wide wheel base and comes in two parts. As you can see it slides easily into the boot of the CRV with plenty of space left for other child-related paraphernalia.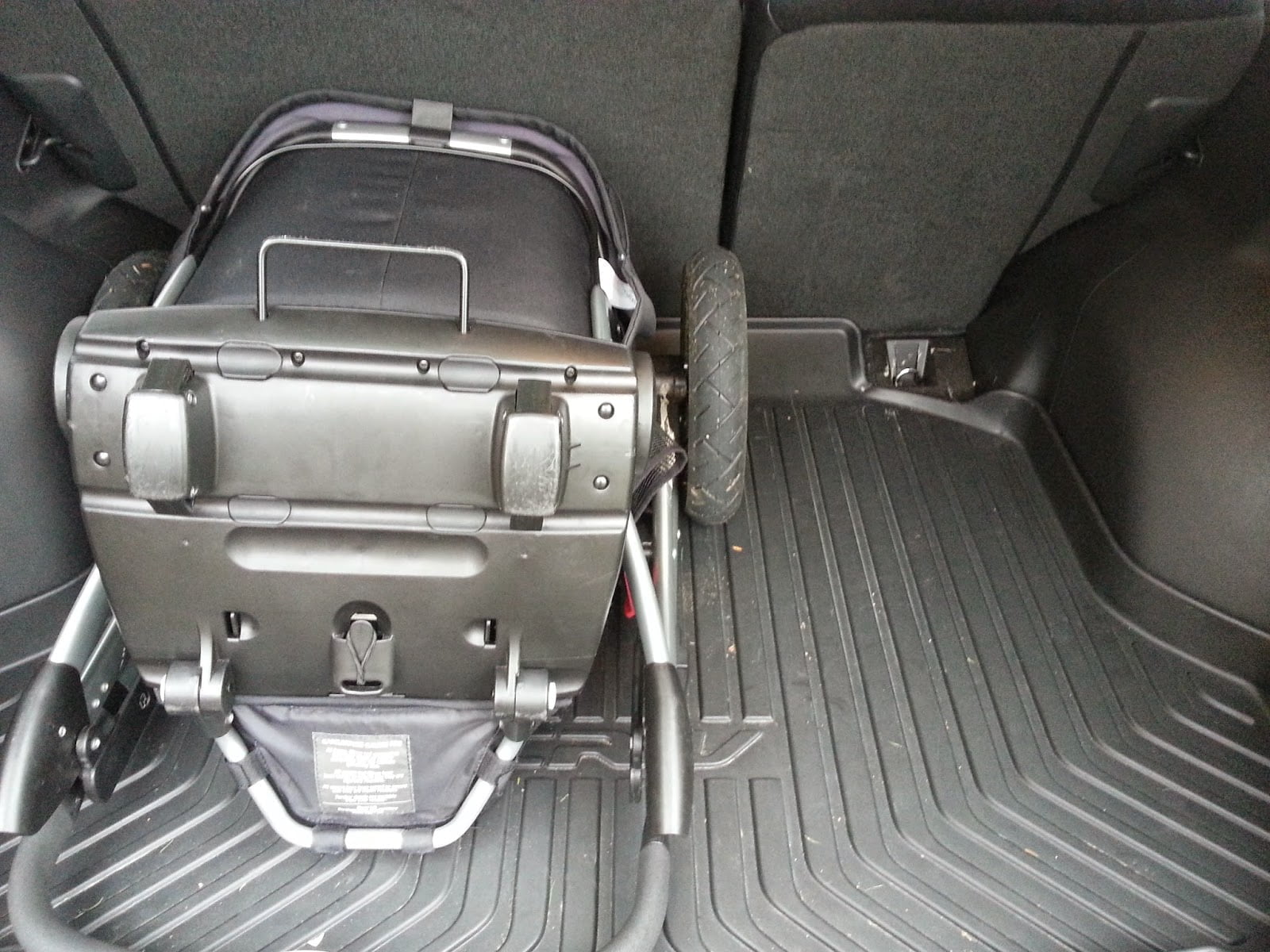 I have prepared a more detailed list of the pros and cons of the Honda CRV as a large family car below:
Pros:
Comfortable and wide seats, except  in the middle
Comfortable position of the handbrake and gear stick
Good visibility-  better than the Kia Sportage and the Outlander
Good size mirrors
3 isofix points in rear
Generous boot space, both height and depth, perfect for getting a large pushchair in
Lots of cup holders in good locations 
Plenty of 12 v sockets
Good sat nav system, easier to use than that of the Outlander
Isofix bases sit well on the seat and do not completely take over the footwell
Looks sporty and stylish
Seemed quite economical in comparison to the Outlander (550 miles per tank)
Nice to drive – quiet and smooth
4 wheel drive option available
Cons:
Car not wide enough to use all three sets of isofix points at once
Not much legroom in the back (possibly given this space to the boot)
Not much space in the near when using two isofix bases at once
You would struggle for space with more than two children in this
If you have any questions let us know!