We've had loom bands, Moshi Monsters, football cards and a whole host of other things but the next craze on the horizon is….drum roll…Num Noms !
If you are a little unsure about what on earth these are you are not alone. I fully admit to thinking "what on earth are they?" even after seeing them for the first time. So let me enlighten you.
This Easter Num Noms have opened up a new world of play – with a cupful of cuteness and a spoonful of surprise! Featuring miniature characters inspired by sweet foods and flavours, such as cupcakes and ice cream, the individually scented Num Noms are a recipe for mischief!
So what do they "do" exactly?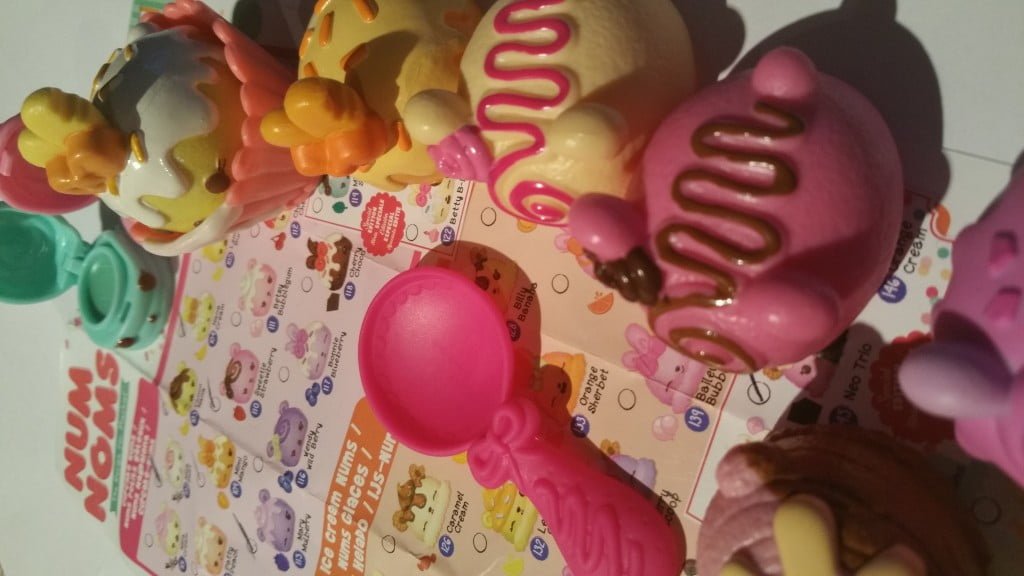 Take a Num, the outer, soft, squishy, hollow characters, and nestle it on top of a Nom, the inner, hard-shelled characters that are either motorised to scoot around, or filled with flavoured lip gloss. Pile them high for wacky combos or race them against each other with friends.
Now the lip gloss I understood and my daughter loved them but even at nine she was left asking me what "the other bits did". However, enter super creative toddler and hey presto, "Mummy look they are racing" – one loved the lip gloss feature, one loved the fact that they were "funny cars that smell nice" and the other two were busy doing other things.
I can report, they have barely put them down since they were opened though!
With over 1,000 mix and match combinations, such as Raspberry Cream,Banana Go-Go or Peachy Choco Gloss, go crazy and collect them all! Collect by flavour, scent, colour, type – the combinations are endless.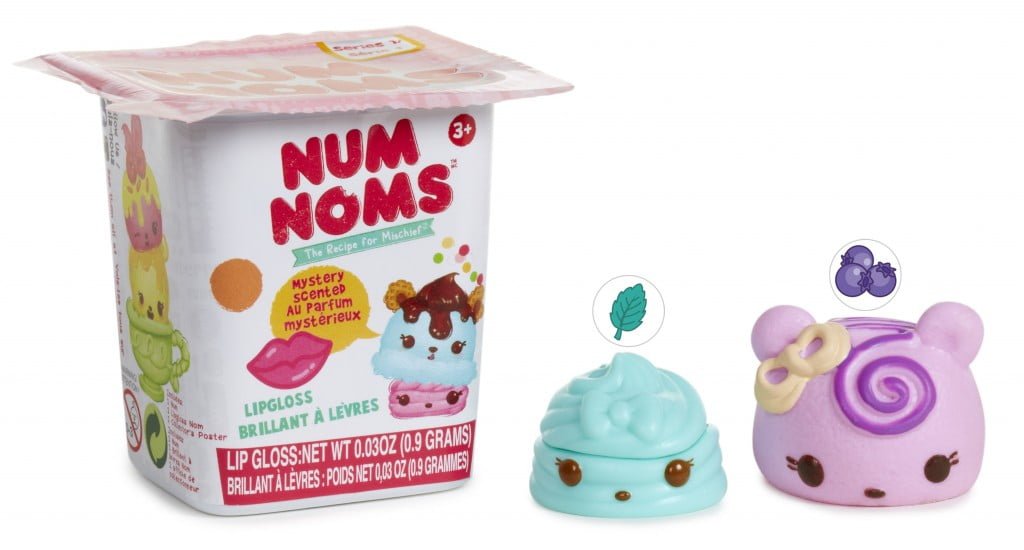 Nicola Mellor, EMEA Brand Manager at MGA Entertainment, who have created Num Noms, said: "Num Noms present a whole new way for kids to play and collect – by scent. Characters can be mixed and matched to make endless surprising flavour fusions with multiple ways to play, the fun never ends!'
As a big fan of sensory play opportunities, I can say that these are super for learning about smells and the kinds of smells children like and dislike. I feel that my initial "what on earth are they?" comment was far too hasty.
Do you think your children would like them?
If you do, we have an exciting competition for you to win a deluxe pack and two mystery pots. Sound good?
Num Noms hit the shelves in Tesco on 28th March!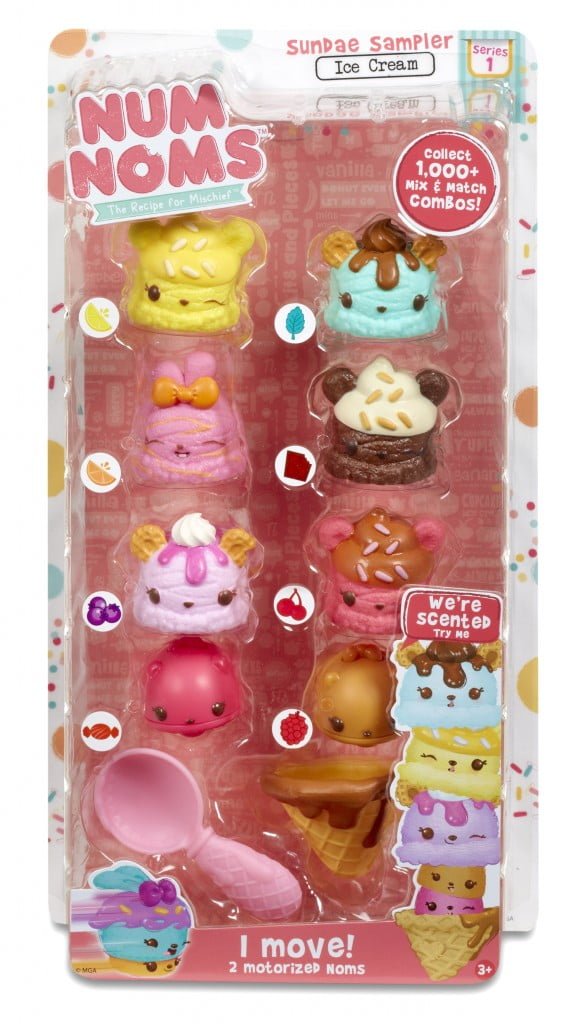 Just enter the easy widget below! Good luck.
UK entrants only please.
Win Num Noms: The new playground craze