I'm not really sure how I managed before I owned a smartphone in all honesty – obviously I did manage but I am sure things are easier now I can manage most things on the go.
Phone, text, email, ordering the food shopping, the Amazon app for all sorts of things, listing things on eBay, paying school trip money and giving consent for school activities, taking photos, social media – work and social stuff, it can all be done from the one device and I love that.
This flexibility comes at a price though doesn't it, and as many people pay for phones on a monthly basis you don't often think about how much this all costs in reality.
It doesn't have to be this way though and if you aren't bothered by having the greatest, top of the range, phone that even does your ironing and cooks your evening meal then you might just want to check out the KAZAM Trooper 540 – the perfect gift for under £50.
The KAZAM Trooper 540, from Brit mobile brand KAZAM, is a super affordable (£34.99 when bought with a £10 top-up), feature-packed smartphone, which comes with a free selfie stick, as well as KAZAM's free cracked screen replacement, three year warranty and KAZAM Rescue, providing remote access support.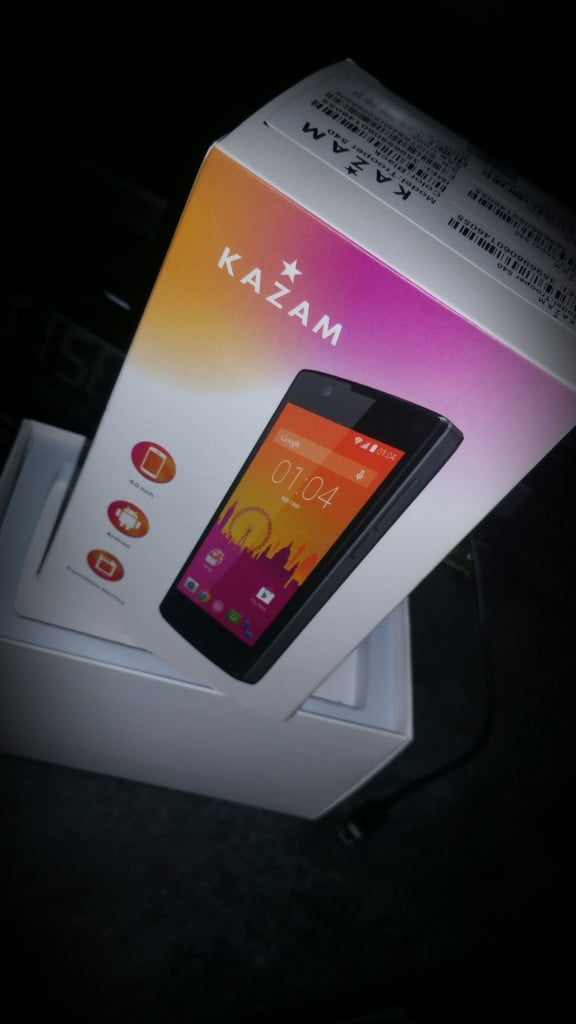 Sounds good doesn't it?
It looks good too. Sleek and stylish, and a good size, the phone is available now via Virgin Media, both in-store and online.
This is a touch screen Android device with a 2 MP camera, fixed focus and flash. The charger uses micro USB and there is a space for an SD card. Nice to hold and handle and easy to use, this would be the ideal first phone for a child or equally a good choice for a smartphone for an older person who has previously only used the bog standard brick phones that just text and ring.
I think my dad would really like this phone, it does all the things he would need it to do, without being over complicated or expensive.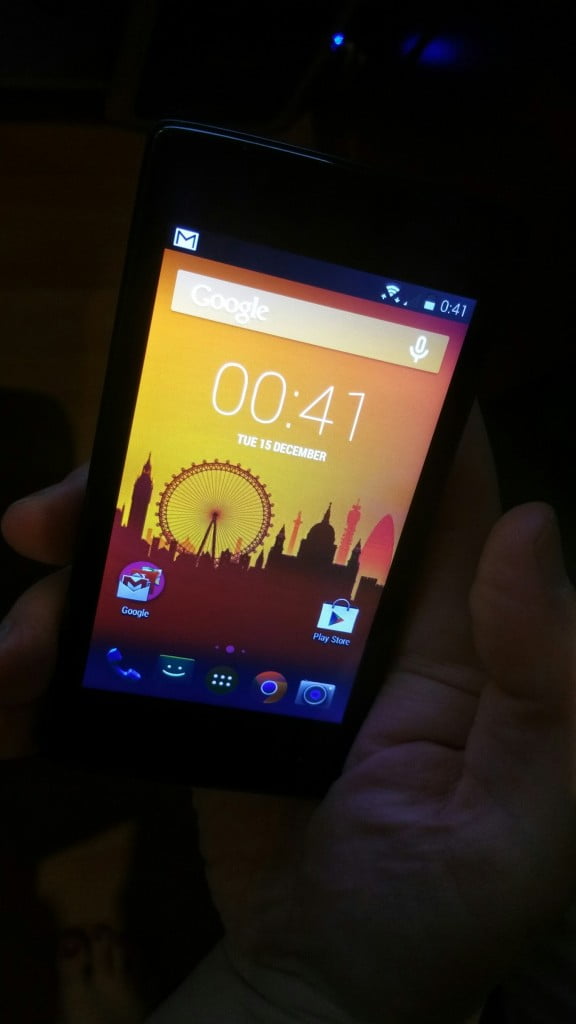 To purchase the phone, please visit here – it's a great gift option this Christmas. Screens are covered for a period of 12 months from date of purchase, consumers may claim for one screen replacement during that period.
I really don't think you can go wrong with this phone. It is nice and slim for a pocket but not so small that it will get lost in a bag. I think the main thing is the price though – it just seems unbeatable. When you consider the quality of the phone, the functions it can perform and then remember it costs less than £50 to buy the phone, you'll be hard pressed to find anything better I think.
Sure, if you are part of the iPhone obsessed brigade then it won't interest you at all.
However, if you aren't and you want to cut down on your phone bills, or you want to get your child a phone, or even an older relative so they can keep on top of things, then this is the phone for you.