Did anyone ever say this to you as a child?
I know I remember hearing this phrase a few times. I definitely took it to mean that I could do anything I wanted to but specifically I remember thinking about this in relation to travel.
I love to travel and have always had that bug I guess. I love learning new languages, finding out about new cultures and exploring new places. Although I don't get to travel as much as I would like to, I have been very fortunate in my 36 years to be able to stick a few pins in the map.
I definitely have a desire to show my children as much of the world as possible and to encourage them to see the rest on their own or with friends or their families in the future.
I really feel that making sure they know what is beyond where we live is part of my responsibility as a parent.
Lonely Planet do a fantastic range of books to encourage and inspire children to look outwards and aspire to travel the world and develop an interest beyond their country of residence and birth .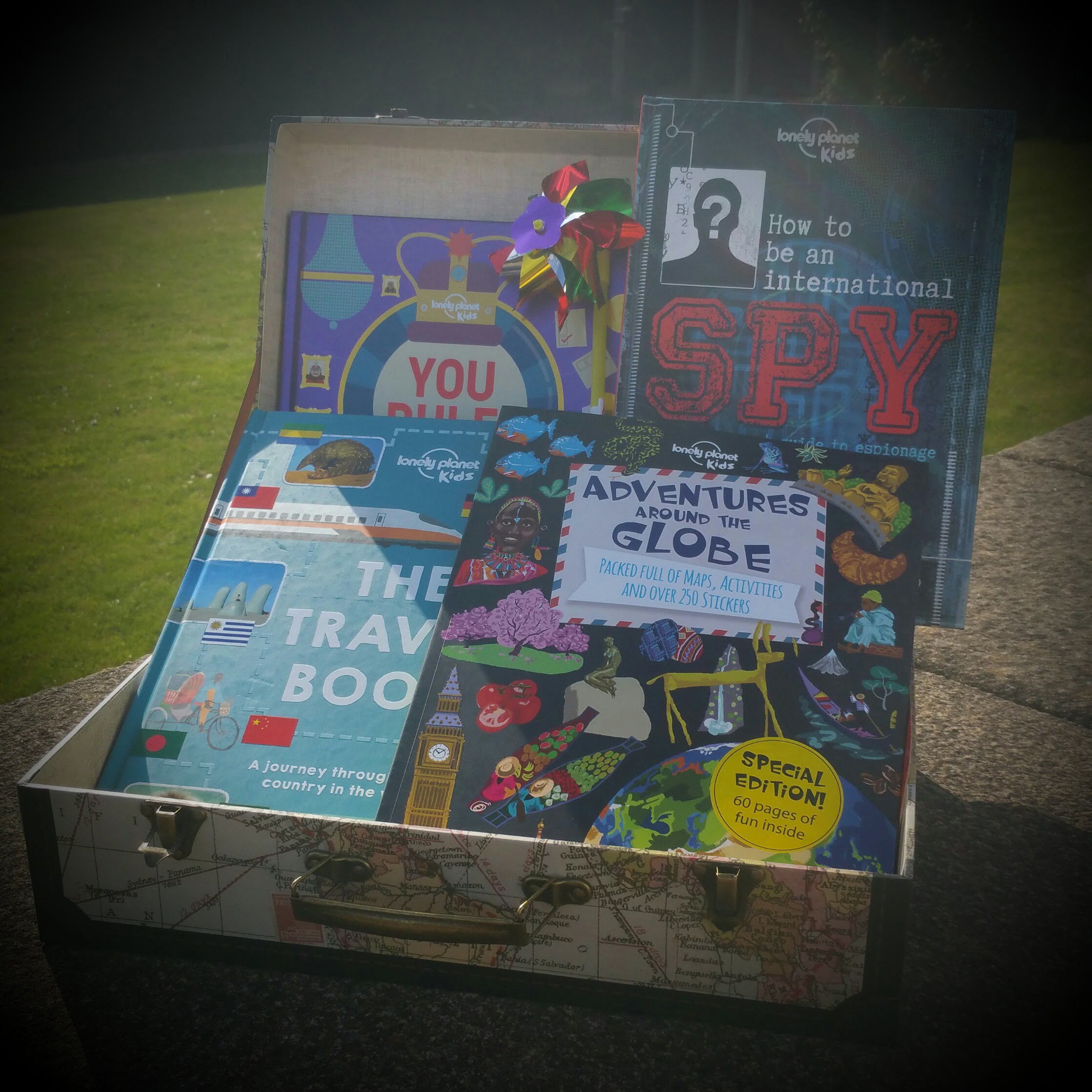 I have always really rated their guides as an adult so I'm thrilled to see they have a children's range and the books are so well written.
The Lonely Planet Kids Travel Book
(Priced £14.99)
Children can hold the whole world in their hands with The Lonely Planet Kids Travel Book. With a different country on every page, The Travel Book is a roller-coaster ride around our amazing planet.
Find out where you can climb a giant tower of sticky buns, what a bokikokiko is and who once received a polar bear as a present. From amazing animals and super sights to fun festivals and fabulous food, The Travel Book is full of fantastic facts and incredible information about every single country in the world – from Afghanistan to Zimbabwe.
This is such a great read and the images are superb. If you home school your children this would be a great book to have but equally superb for any family who want to encourage their children to learn more about the world. Also a great resource for homework!
How to be an International Spy
(Priced £12.99)
Are you ready to start your training agent? This top-secret training manual will unlock the classified world of spies across the globe for young readers and teach aspiring undercover investigators all they need to know about the shadowy world of spies. It will take children from recruit up through the ranks until they're ready to become a fully-fledged secret agent.
From code breaking and covert operations to HQs and hacking, How to be an International Spy is full of up-to-the-minute information about life as an agent. Children will get the scoop on some of the biggest agencies in the world and discover the coolest gadgets out there.
Now, I have said before on the blog that I always wanted to be a spy, it's my dream job. My two eldest love playing at being spies as well, so this book is a superb choice, lots of fun and your little ones will be ready for SIS (MI6) in no time!
(Priced £9.99)
Think you've got what it takes to run a nation? Tired of following other people's rules and think you can do better? Now's your chance. You Rule! helps readers aged 8+ to design, create and govern a completely new nation from scratch. It's full of fascinating facts about nations and micro-nations all over the world, from the big-league to the bizarre.
It's packed full with fun and vibrant illustrations, and includes quizzes to guide readers on their journey from rabble to ruler. Establish your borders, design your flag and take charge. Be king, queen, chief, emperor, president or dictator – you decide, because right here, right now, You Rule!
This is such a wonderful idea for a book and the concept would make a great school project I think. The illustrations are a particular strength of this book but there are some fascinating facts everyone will find interesting.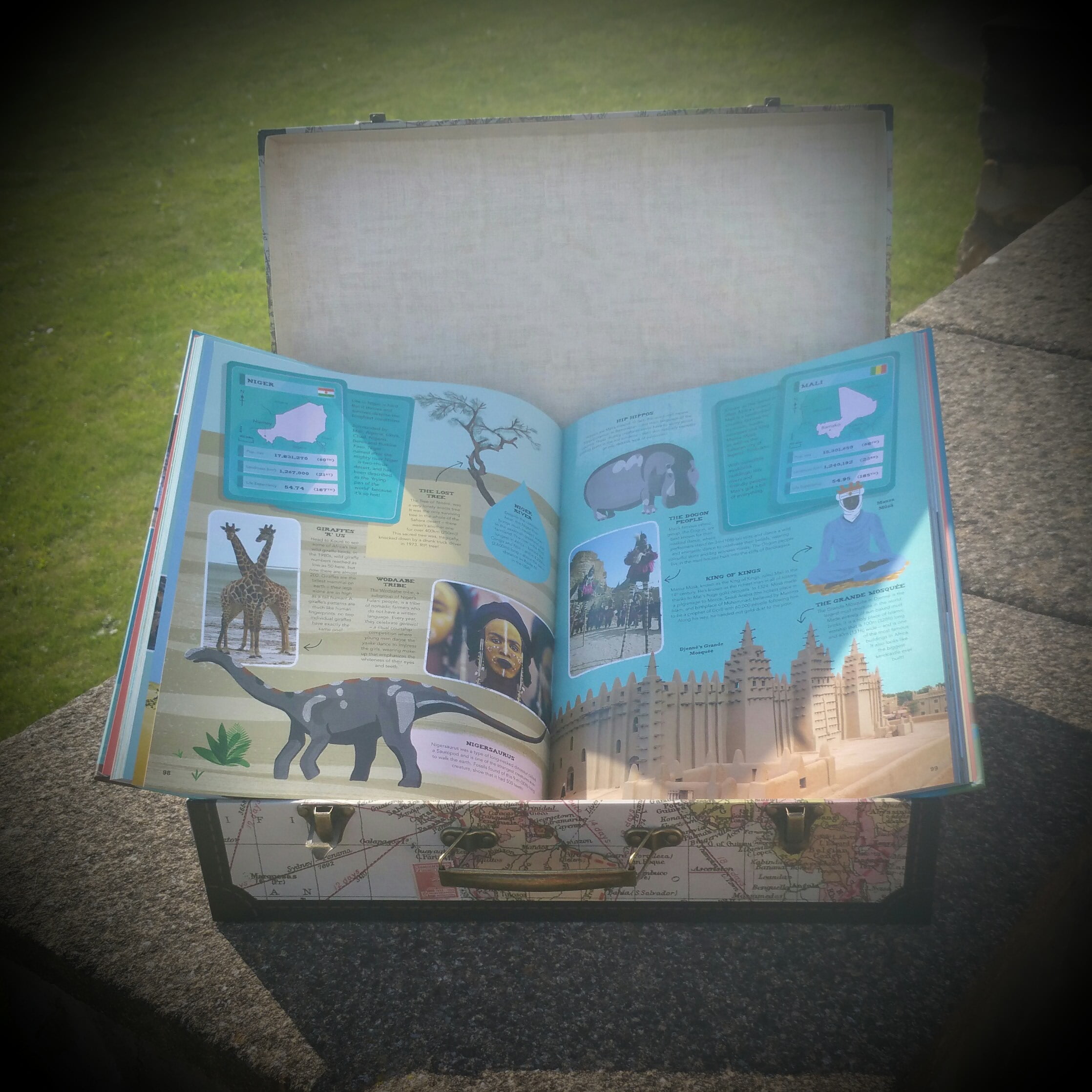 Adventures Around the Globe
(Priced £9.99)
This stylishly illustrated, special edition sticker atlas takes children on a non-stop tour all around the world. It introduces each continent in turn with a beautifully illustrated map, then delves deeper into some of the most iconic sights. Explore the ruins of Machu Picchu, the canals of Venice and the bright lights of New York. Decorate real-life locations, like the sacred river Ganges in India or the mosaics of Park Güell in Spain.
Adventures Around the Globe takes readers on safari in Africa, to Rio's colourful carnival in South America, to the top of Mount Everest in Asia and much more. The book includes a fold-out surprise – an extra gift to press out, make and cherish plus over 250 reusable stickers.
Great for younger readers, this is a real hands-on learning text but lots of fun as well. We loved the New York section!
Are your children well travelled already? Is a desire for travel something you plan to encourage?