Toilet or potty training is another one of those things that everyone has an opinion about. You will get given loads of advice and tips whether you ask for it or not and much of that will be conflicting.
I've potty trained two children and have two left to go through this with. We will soon be starting out for the third time with our toddler but I have to say I am not in any rush. Something I have learnt over the years is that there shouldn't be a rush when it comes to toilet training and that trying to rush the process can make it much more difficult and drawn out in the long term.
Huggies have a website dedicated to potting training with practical tips and advice, including the 8 signs of readiness  which might be useful to any parents starting out on this journey.
According to Huggies experts the signs of readiness are:
1. Your child stays dry for two hours or more at a time, or is dry after a daytime nap.
2. Your child tells you in words or by behaviour that wearing a wet nappy is uncomfortable, and needs changing.
3. Your child asks to use the potty or the toilet.
4. You usually know when your child is likely to have a poo.
5. Your child asks to wear potty training pants or normal underwear.
6. Your child can understand and follow simple instructions, like 'bring me the potty, please'.
7. Your child can show in behaviour, or can use words, to let you know they need a wee or a poo.
8. Your child can put on some of their clothes on unaided.
Huggies have a great range of products to help with the process for both daytime and night time with funky graphics and character pull up pants. These have easy open sides with a learning liner and they are easy for children to pull up and down themselves.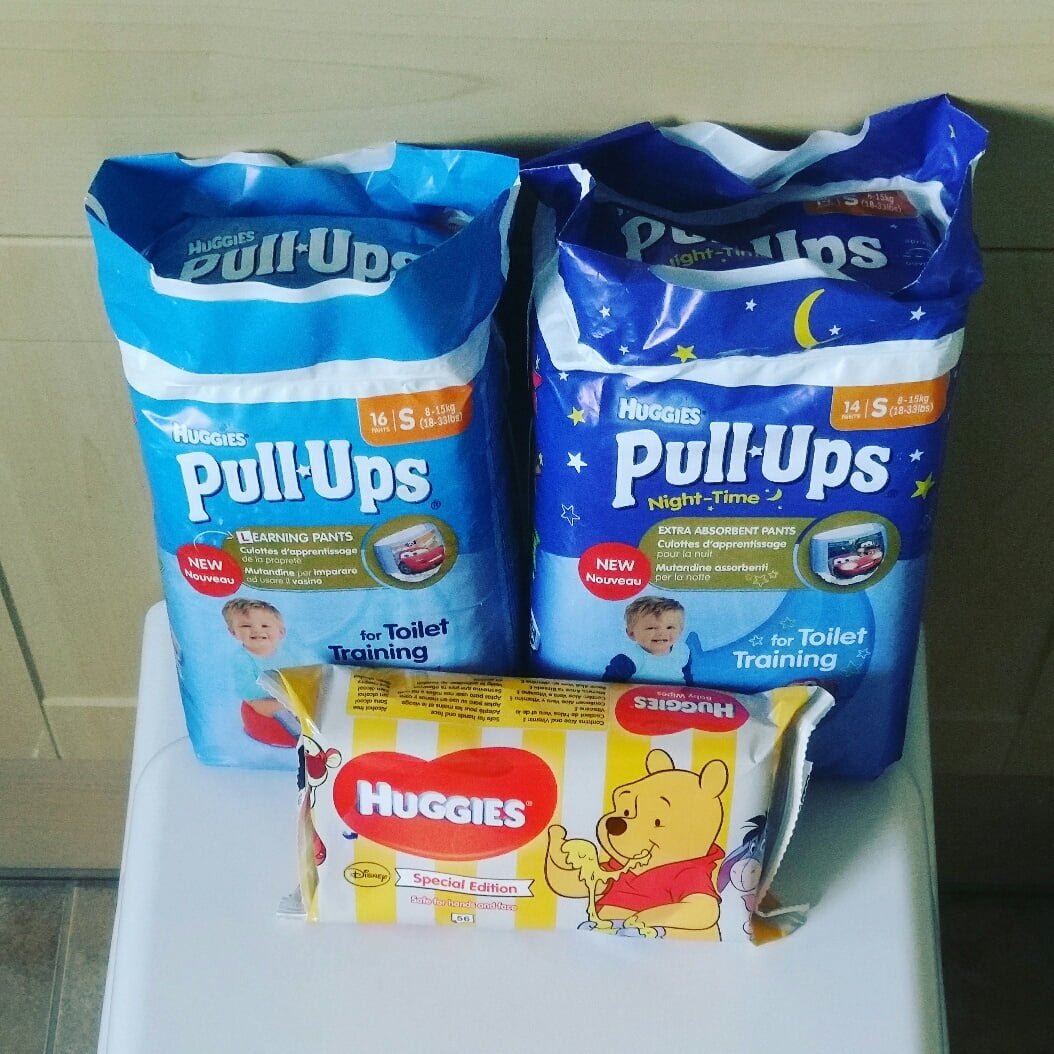 One bit of advice that health visitors seem to be giving out at the moment is to encourage your child to sit on the toilet as you are running the bath each evening. This is thought to be a good addition to the evening routine and the running tap can help encourage your child to go to the toilet.
Have you gone through the potty/toilet training phase yet? How is it going?