Where do you like to go for a special day out with the family?
What are your favourite places to go? 
We have some really super attractions in the UK. I've said before that my favourite places are those where there is something for everyone.
We have come across a helpful guide for parents to help you decide on your next big family adventure. 
It is called 'The Parents Guide to the Top Ten UK Attractions' and is packed full of essential information including:
• 10 of the best attractions for families in the UK.
• Expert insight into what to see and do at each attraction.
• Essential information including travel tips and pricing.
• The most child-friendly events and activities at each attraction.
Having had a look at this is is really worth downloading, as it contains all sorts of useful information to help you decide where to go. 
Which attractions might you expect to see in here? I have to say I was quite surprised by some of these, so I will be interested to see what you think. You might be surprised by some of these! I certainly haven't visited them all before so there are some to add to my list.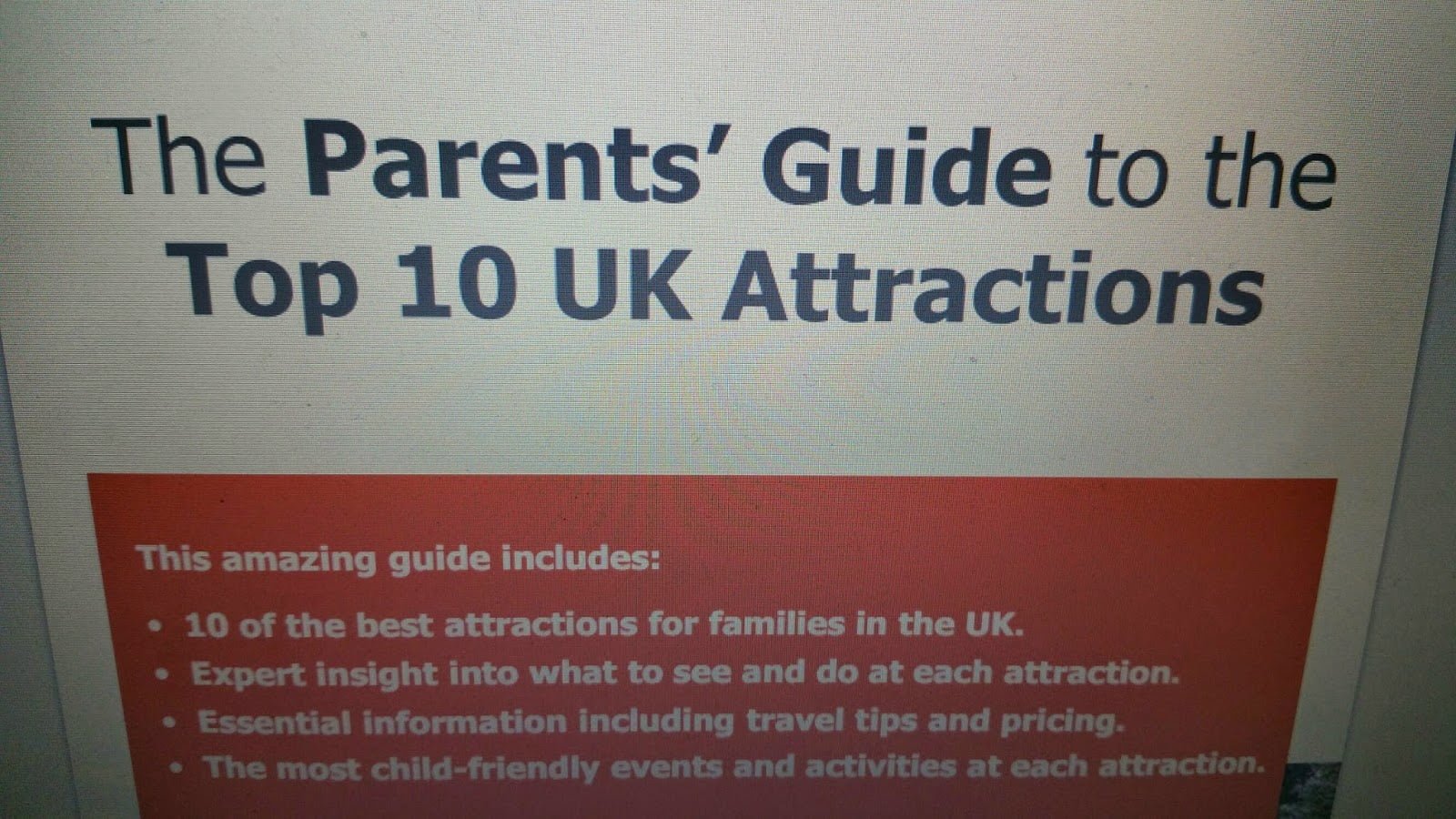 This is available now to download FREE at www.gamar.com/top10attractionsguide