Summer has certainly arrived, and the UK is currently enjoying lovely warm days. Just the sort of weather to get the family out of the house and exploring the island's town and country areas at places that the whole family can enjoy and that stop the kids from becoming bored.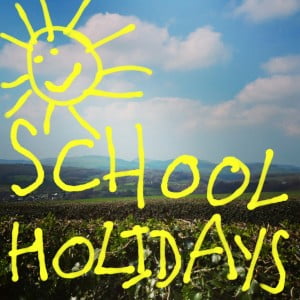 Theme parks
The nation's various theme parks are a natural magnet for families, offering fun and games that will get you laughing and screaming. In the south of England, you can take a trip to Chessington World of Adventures, which offers a zoo and sea life centre, as well as rollercoaster rides. Not too far away in Windsor is LEGOLAND, which also has plenty of rides related to the iconic building bricks. If you live in the midlands, head for Alton Towers.
Sporting events
With summer comes Wimbledon, so if the tournament has sparked a love for tennis, why not hire a couple of courts and some rackets and start knocking balls about? You may have a budding tennis superstar in the family.
Does your family love speed? Then a car racing event might be just the thing. Goodwood in West Sussex stages the Festival of Speed, a combination of racing car history with iconic models on display, and the latest Formula One teams, such as Ferrari and Mercedes, putting in an appearance. Get autographs by spotting a famous face, such as those mentioned in former FIA president Max Mosley's autobiography, or let the kids find out what it is like to drive by taking out box karts on a mini hill climb. Then there is Silverstone Classic in Northamptonshire, with classic cars on show and a funfair to boot.
Education
It may be summer and school is out, but that is no reason why you cannot educate your children whilst entertaining them. Most museums will have temporary as well as permanent exhibitions, so you can be sure of finding something of interest, especially in London. Here you can take the family around the Natural History Museum where the children can learn about dinosaurs, the Science Museum where they can learn about space travel and pioneering science, or the British Museum where they can see Egyptian mummies and the incredible finds from the Sutton Hoo burial.
Budget days out
Of course, only the national museums will have free entry, and a day out at a theme park for the family can easily cost a hundred pounds or more. Where can you go if you are on a budget? Fortunately, there are plenty of places. Get back to nature with a day out spent in the country's many woodlands; go on a nature trail and find out about trees and animals. Just want a lazy family day? Then get in the car and head for the coast to find a beach where you can relax whilst the kids make sandcastles.
Make sure you make the most of the summer weather by treating yourself and your family to a fun day out that is suited to your budget.
What will you be up to with your family this summer?