Many parents can't wait to sign their children up for swimming lessons because not only is swimming a fantastic form of exercise but it's a valuable life skill. Being able to swim lessons your child's chances of drowning as well as increasing self-confidence and their muscle tone at the same time. However, depending on how many candles were on your child's last birthday cake you may be jumping in at the deep end before they're ready.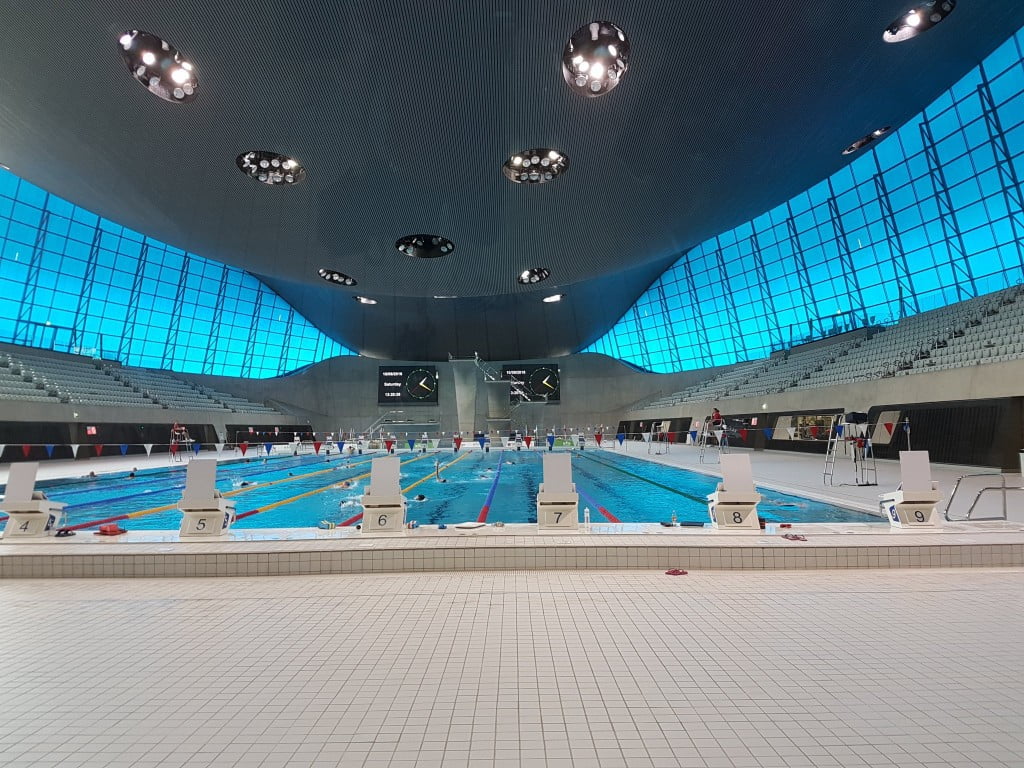 Baby Steps
It's good to introduce children to the water as early as possible to reduce the chances of developing a water-based fear. Babies are okay to be taken 'swimming' from a few weeks old but should always be kept in their parent's arms. I think ours were around six weeks when we first took them in the water. Right now all you need to worry about is playing with them, either on your own or by joining a local baby and parent swimming class so they can feel the water caress their skin. Don't forget to dress them in a swimming nappy, no one wants to evacuate the pool.
Little Fishies
Once your child is two or three, they'll be far more curious to explore the watery world around them, but they still need plenty of help. As always ensure that they're wearing arm bands, or an equivalent float system before entering the pool as well as having a floating aid near by. You'll still need to hold onto them, but it's also important that you encourage toddlers to kick their arms and legs by using a variety of swim toys, including soft balls, that they can try and reach.
Never leave them alone even in an indoor swimming pool and always clear everything away after a swim session in case they're tempted to go back. Start teaching them simple pool safety instructions such as walk, don't run at the edge, always wait for mummy or daddy to get into the pool first and never attempt to collect pool toys by themselves.
Magical Mermaids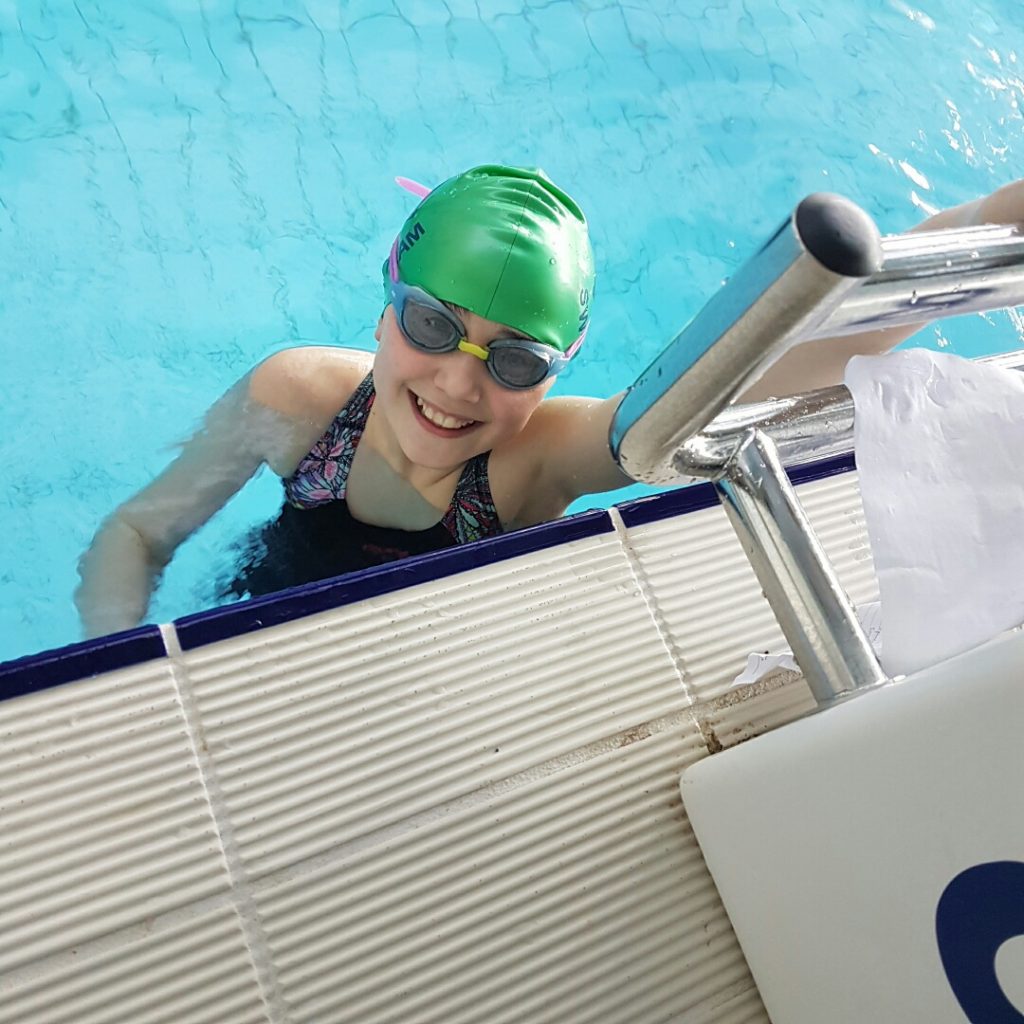 Now's the time, if you haven't already, to sign your child up to an instructor taught swimming program as children over five need to learn from a fully certified professional.
Be aware that many children will be nervous, having only learned from family members up till now as well as seeing so many other children in the pool. Try to speak to the instructor before the session, so that they're aware your child's new and always stay for the entirety of the first class.
In fact, many fitness centers, leisure centres and swimming pools have a viewing gallery or cafe that overlooks the water, so you'll be able to watch them without fear of interrupting the lesson. 
If they are keen, you might even end up with a competitive little swimmer by the end of it! It really is worth the investment in lessons. Swimming, at the end of the day is a hugely important life skill.