Do you have a favourite makeup brand or are you a what's on offer sort of person? Perhaps you buy a brand that suits your skin type? Aside from the compulsory Bourjois black mascara, I have always been quite flexible when it comes to which make up brand I buy.
That might have just changed…
I have recently come across British brand Bagsy. Those of you who are old enough to remember the iconic line in Jerry Maguire "You had me at Hello" will appreciate that "Bagsy, you had me at the packaging".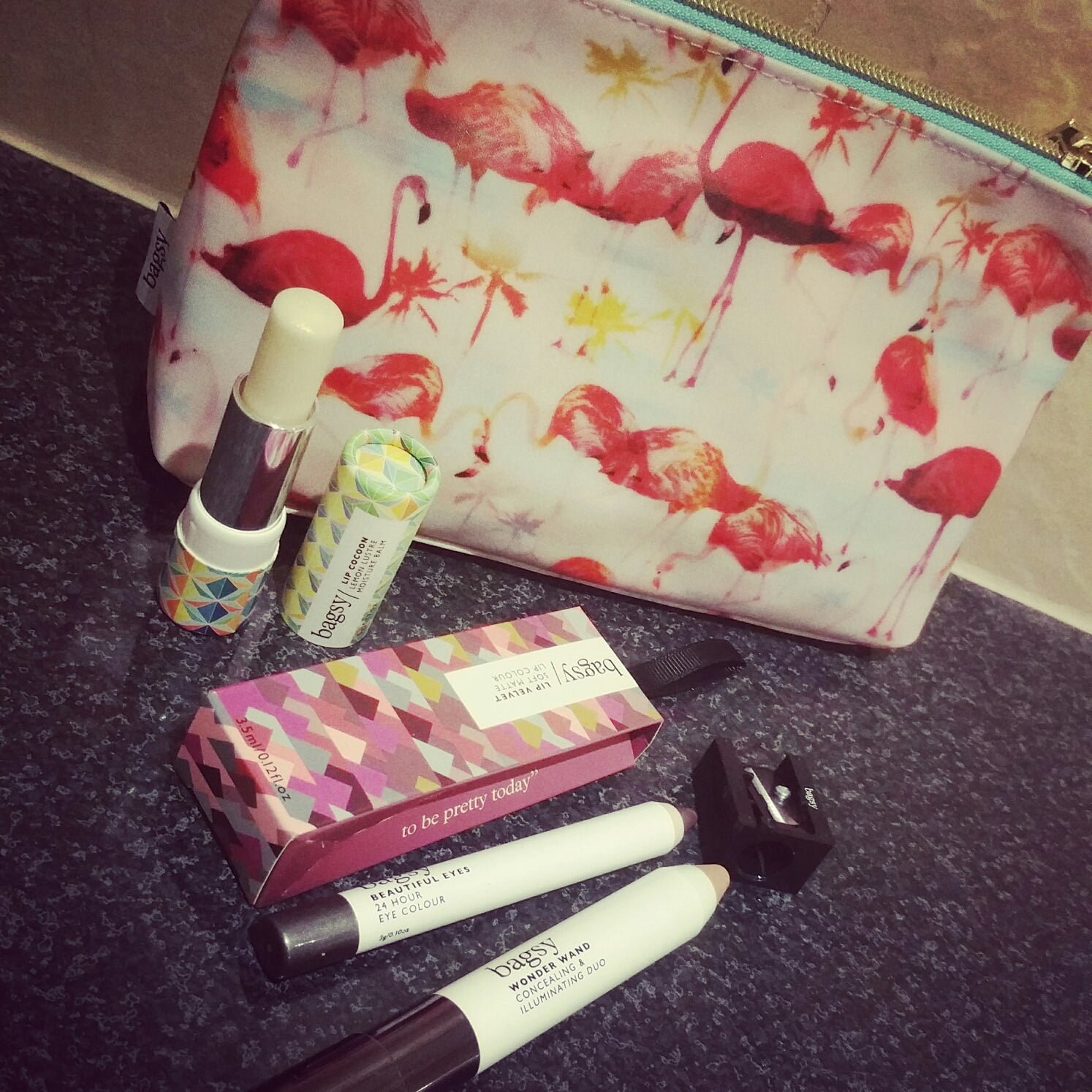 I haven't seen anything like this before. They deserve a make up bag all of there own quite frankly. The packaging is gorgeous, that's a given but these products are so easy to use. I really don't want to use anything else at the moment.
The 'Wonder Wand' is quite simply wondrous and just glides onto the skin, concealing and illuminating in one, easy to apply product. I'm not quite sure how I got through the day without this before, it's a must for the sleep-deprived among us who like to pretend we wake up raring to go. I'd say this is my new secret weapon!
The eye colour pencil makes it easy to apply eye make up in just a few seconds – perfect for mums who can't afford to take their eyes off the little people for any longer. The 'Lip Cocoon' , well I am just in love with that and need to hide it from my nine year old daughter, who is also in love with it. The 'Lip Velvet' is a perfect name for a product which feels like just that on the lips. A perfect matt finish makes a nice change from a lip gloss.
So what's in your make up bag at the moment? What can't you manage without?