Toys: the good, the bad and the awful
Over the years since I first became a parent I've seen a lot of toys. Some great, some alright and some utterly shocking ones.
I've bought some things for the children that have lasted for years and a few things that haven't lasted much more than five minutes. I hate that, it's one of the most frustrating things about being a parent. It's such a waste, parents end up cross that they've wasted their money and children end up sad and disappointed with their gift. Not ideal.
I'm getting better at sniffing out the rubbish and it does get easier but sometimes you still come unstuck.
In all honesty I prefer toys that have an element of learning with them, and these days many of toys do, so this isn't normally to difficult.
New toys are coming out all the time, but here are a few things I've come across recently, which I'm quite impressed with.
Half-Shell Heroes Mutant Loader Vehicle with Mikey
This is priced at £19.99. Children can grow thier HSH collection with the all new Mutant Loader vehicle, which includes a Mikey figure! The Mutant Loader has a forklift so you can lift baddies, then flip them in the capture cage. The Mutant Loader Vehicle is brightly coloured and perfect for small hands.
Whilst you might associate TMNT with older children, the HSH range is specifically for younger children aged around 3-4. Our younger boys love the range as it means they can play TMNT with their big brother, yet with a toy more suitable to their age (although inevitably they still play with his things).
I did initially think that this seemed quite pricey, as it isn't huge, but these toys are very well made and will last through years of play. You can find out more at the TMNT Toy Collectors Club.
There is no assembly required for this, always a bonus with impatient pre-schoolers and NO BATTERIES, which always makes me do a little happy dance!
Turtle figures are compatible with other Half-Shell heroes vehicles and Half-Shell heroes super sewer HQ, there is a whole collection of Half-Shell heroes!
With this you get 1 mutant loader vehicle, and 1 Mikey figure.
Peppa Pig Playground Construction Sets
Do you live with a Peppa Pig fan? We have two of them. They also happen to love the park. These playsets combine the two! Little ones can have hours of fun building this large brick playground slide/swing playset.
The set includes articulated figures that clip on to the set. Best of all, as they play, it will encourage them to explore their dexterity and coordination skills. This set is also great for building strength in the fingers, which children need to hold a pencil and put enough pressure on the paper to write as they get older.
These sets are so cute, instantly recognisable as their favourite characters from the popular TV show and for £9.99 I think these are well worth it. They can be built over and over again, it's not a one-off build, making them good value for money and giving them longevity as a toy. There is certainly plenty of play value in these sets.
From a parental point of view it's really interesting to see how the children put them together, what they think goes where, and how that changes as they do it over and over again. You can also see hand/eye co-ordination improving, although the most entertaining thing is possibly the little voices they give to all the characters.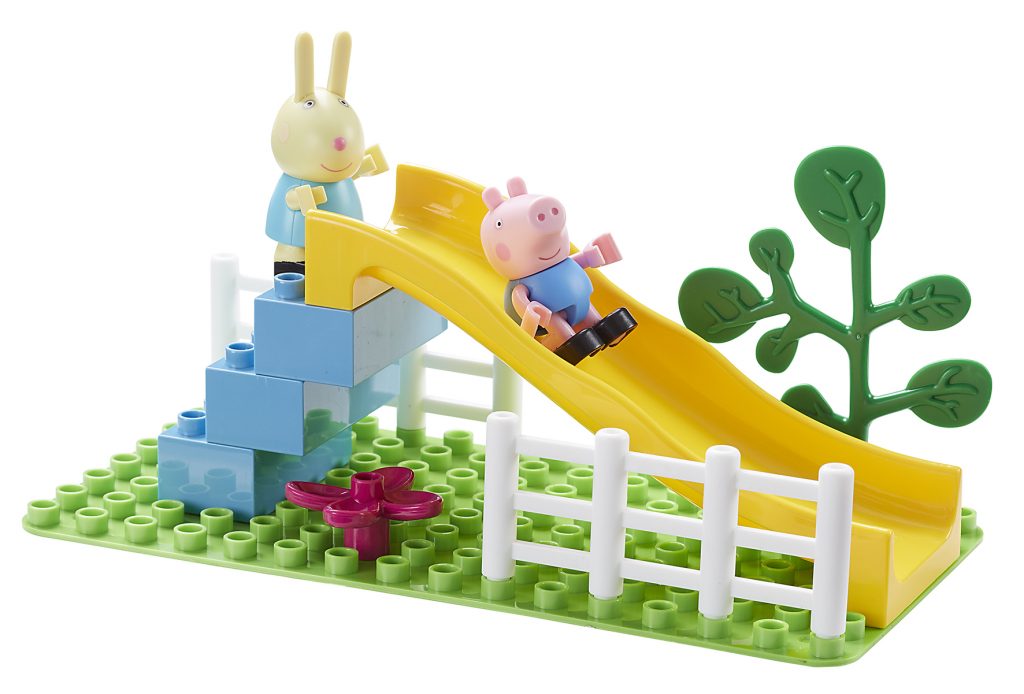 You can see the full collection at www.character-online.co.uk . These sets are small enough to be portable. Pack them in a bag to take on holiday and keep little Peppa fans happy all the way to your destination.
Baby Annabell Brother Interactive Doll
I have always encouraged the children to play with all the toys. We don't have girls toys and boys toys here. Whilst the little boys do love their cars and dinosaurs, they equally love a play with Barbies and ponies and of course the kitchen and play food has always been a favourite of all the children.
The little boys will often take a toy out with them, sometimes it's a car, sometimes it's a dinosaur, sometimes it's a doll. I've had a few funny looks on the odd occasion but in general the comments I've had are positive.
I'm pleased to see that the Baby Annabell range have developed a couple of products they have aimed at boys, although if I am completely honest, I would love them to update a bit and loose the baby pink for the girl dolls and baby blue for the boy dolls. I don't think any of my children were ever dressed like that as babies.
Baby Annabell Brother is just like a real baby with realistic sound and movements. The UK's best-selling doll, he promotes imaginative role play and encourages the development of social skills from a young age. He can now really wet his nappy & use his potty, just like his sister.
He also babbles, gurgles, sucks on his bottle or dummy with real sounds and mouth movement, cries real tears, burps, yawns, falls asleep and responds to touch and movement and drinks real water.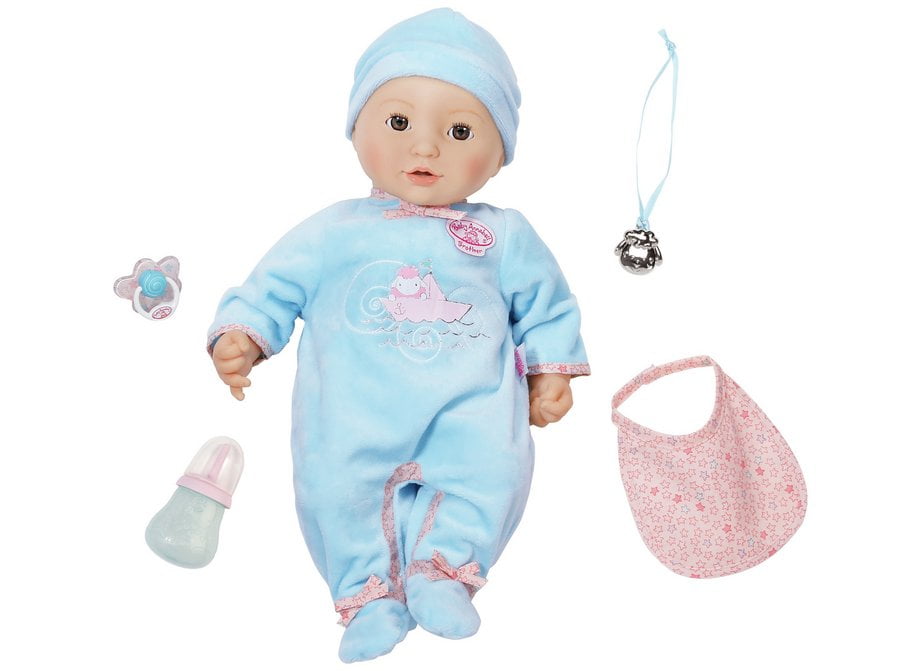 This comes in at a pricey £54.99, but with all the features I can imagine it could be costly to produce. It includes a bottle, dummy, bib, pendent and nappy.
It requires 4 x AA batteries, which last reasonably well, the only thing I'm not sure about is how long the Velcro on the suit will last when it has been open and closed several times a day.
I would shop around for something like this to make sure you get the best price.
These dolls are great for encouraging imaginative play and could be a useful tool for a child who is expecting a sibling. It is so lovely to see little ones caring for the baby and the interactive features mean play value and play satisfaction are high.
Would any of these interest your pre-schoolers?