Win a family ticket to Liverpool's Easter Panto
Do you love a good panto?
Are you sad we have now left traditional panto season behind?
Fear not because this Easter the cast of LHK Production's new Easter Panto Beauty and the Beast arrive at Liverpool's Epstein Theatre to officially launch their new family show which visits from Thu 2 – Sun 12 Apr.
With last year's first Easter Panto, Aladdin being a high-flying success along with the giant Christmas production of Jack and the Beanstalk breaking records, LHK Productions are delighted to present another beautiful fairy-tale to the stage with their much-loved panto twist.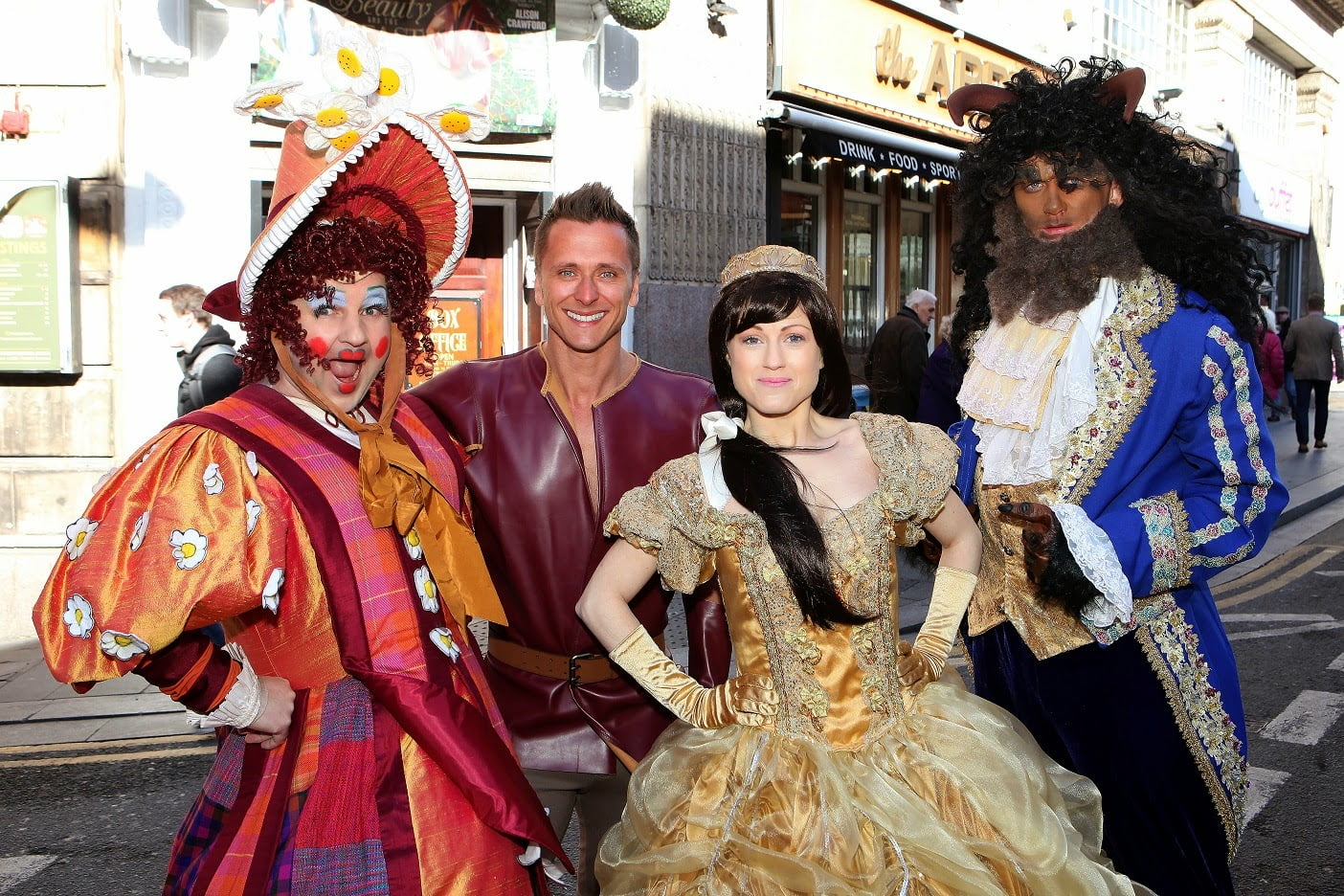 Always guaranteeing a popular cast, LHK Productions have this time landed 5ivefrontman, Ritchie Neville to star as Anton. After enjoying worldwide success as part of 5ive, even bagging a Brit Award for Best Pop Act, the group took a break before reuniting in 2013 to take the show on the road and perform their most famous hits like Keep on Movin', If Ya Gettin' Down and Slam Dunk (Da Funk) on a 14 show tour across the UK, so Ritchie is certainly no stranger to the stage and is sure to deliver a show-stopping performance.
Ritchie Neville said: "I am really looking forward to being a part of Beauty & The Beast. This will be my first ever panto performance, so I am super excited. I love performing in Liverpool, whenever we have gigs in the city with the band, the crowd are always brilliant.  You know you get a warm and lively audience in Liverpool so I know doing my first panto here is going to be a whole lot of fun!"
Alongside Ritchie, playing Belle, is Grease is the Word semi-finalist, Alison Crawford, who recently starred in LHK's production of Jack and the Beanstalk as Princess Jill. Also joining the pair is the returning Michael Chapman, who is sure to bring laughter and excitement to the show taking on the role of Madam Dolly Doughnut.
Beauty and the Beast tells the tale of a handsome Prince with no love in his heart. After an encounter with an Enchantress, he is transformed into a terrifying Beast and the only way the wicked curse can be broken is if the Beast can find true love before the last petal from the magical rose falls.
Will the Beast find true love? Or will the last petal from the magical rose fall? There's only one way to find out if the Beast can fall in love and break the curse, get down to the Epstein Theatre this April.
PERFORMANCE DETAILS:
LHK Productions and The Epstein Theatre present: Beauty and the Beast
Thursday 2 April – Sunday 12 April
14:00 & 19:00
14:00 & 18:30 (Saturday 4 April & Saturday 11 April ONLY)
14:30 & 18:30 (Sunday 5 April ONLY)
14:00 & 18:00 (Sunday 12 April ONLY)
13:00 & 17:00 (Monday 6 April ONLY)
Ticket Prices
Family (2 Adults & 2 Children): £54
Adult: £16.50
Concession: £14.50
Opening Night Special Offer: All Tickets £12.50 (7pm show)
Groups: 1 in 15 goes free
To book, call 0844 888 4411, visit www.epsteinliverpool.co.uk or book in person at the theatre box office (open 2-6pm Mon-Sat)
Or via TicketQuarter: To book call 0844 8000 410 or visit www.ticketquarter.co.uk
Family Ticket to Easter Panto Beauty and the Beast at Liverpool's Epstein Theatre on 2nd April @ 7pm