BRAND NEW SHOW FROM FIERY LIGHT
FOURTH PEPPA PIG TOURING PRODUCTION
UK & IRELAND TOUR 2015 – 2106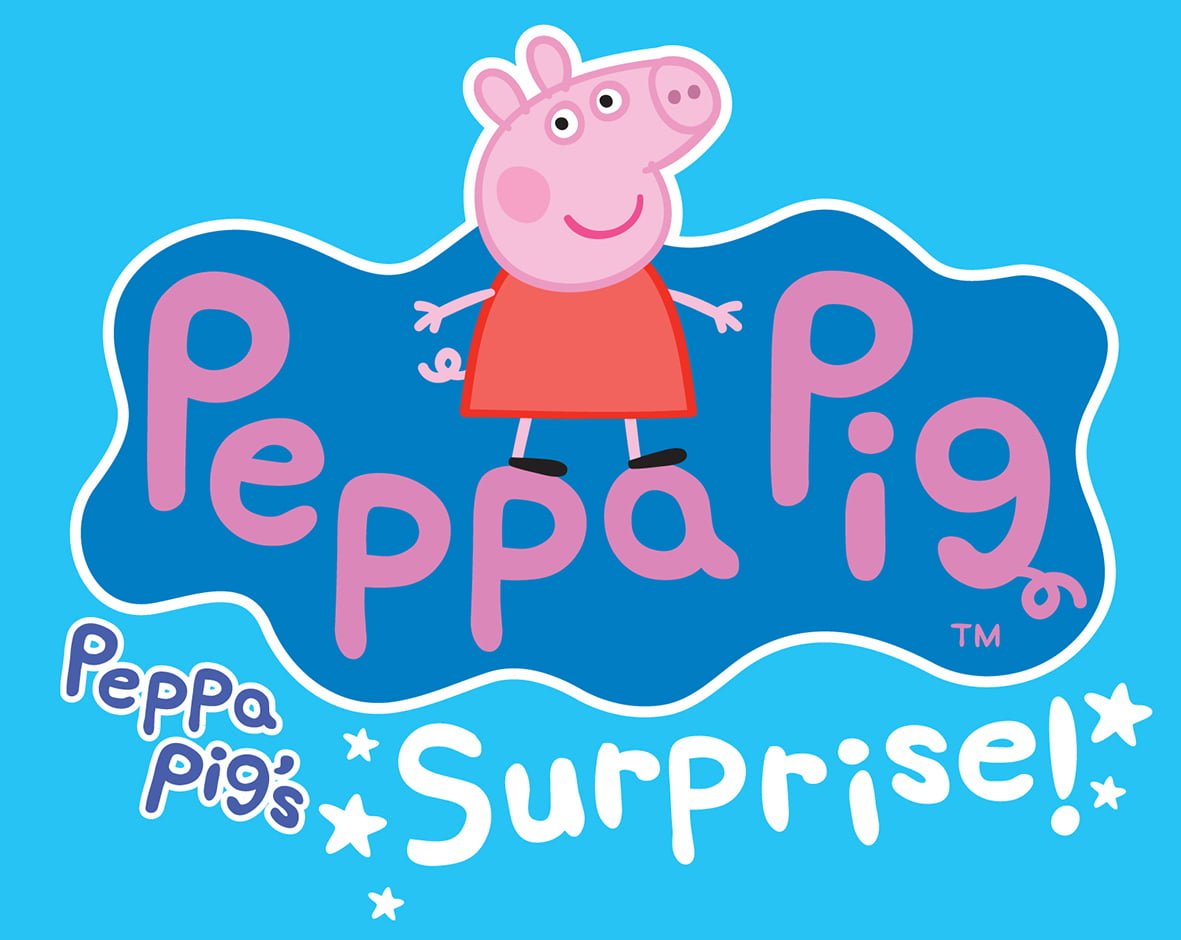 A new Peppa Pig live stage show, PEPPA PIG'S SURPRISE, will tour the UK & Ireland from autumn 2015 with dates currently being booked for 2016. Produced by leading children's theatre team Fiery Light, in partnership with licensor Entertainment One, this brand new show marks the seventh consec-utive year of Peppa Pig live theatre tours (first tour in 2009) and the fourth Peppa Pig stage production in total. PEPPA PIG'S SURPRISE will tour for over fifteen months throughout the UK and into Ire-land. The show will have its world premiere at the Orchard Theatre in Dartford from Friday 23 Octo-ber.
It's a lovely day and Peppa is playing outside with her friends. Mummy Pig and Daddy Pig have got a surprise for her and her younger brother George but no matter how hard they try, they cannot guess what it is. In PEPPA PIG'S SURPRISE audiences will enjoy interactive fun, games and, of course, sur-prises. This charming, colourful new show features new songs and new life-size puppets. Peppa Pig's Surprise promises to be the perfect theatre show for all pre-schoolers. Suitable for ages 3+.
Currently one of the most popular shows on the UK and Ireland theatre touring circuit, Fiery Light's Peppa Pig live stage show experience has now gone international with a production running in Australia and another opening in the US in autumn 2015. There are also licensed productions of the show in Spain, Italy and Latin America
Richard Lewis once again has adapted for stage episodes from the hit TV show, created by Astley Baker Davies, and he also directs. He has done the same for all three Peppa Pig live stage shows: Pep-pa Pig's Party (2009 – 2011), Peppa Pig's Treasure Hunt (2011 – 12) and Peppa Pig's Big Splash (2013 – 2014). His most recent productions include other Fiery Light top-selling children's theatre produc-tions: Octonauts Live (currently on tour) and Ben & Holly's Little Kingdom (first tour in 2012 and now back on tour again in 2015).
New sing-along songs and music will again be provided by BAFTA award-winning Mani Svavarsson. Matt Lewis is lyricist, Simon Scullion is designer, Matt Haskins is lighting designer, Ian Horrocks Tay-lor is sound designer and Andy Booth is music director.
Facebook: https://www.facebook.com/peppapigliveuk
Twitter: @peppapiglive
Website: http://peppapiglive.com/home.php
We have a wonderful prize to give away to one lucky Mummy Fever reader – A family ticket to see the show of your choice (tickets are subject to availability. This competition EXCLUDES the West Christmas run season, 18 Dec to 17 Jan but is open to all other tour dates 2015 – 2106.)
TERMS & CONDITIONS
A family ticket is for four people, minimum one adult. The tickets are non-transferable and are subject to availability. There are no cash alternatives. Accommodation or travel are not included in this prize.