I recently wrote about 8 great exercise aids to have at home. In the article, I touched on the difficulties mums can face when trying to stay fit when they also have demands of a family, home and job. It's not easy.
Becoming a mum can be very overwhelming.  All the new routines, learning on the job and making sure your baby is doing well means that you can often neglect yourself. Nordic Fit Mama is bringing some of Finland's revolutionary thinking around motherhood to support UK mothers in their post-partum journey, with the programme focused on safe and efficient exercise for pelvic floor and core rehab. Its mission is to provide mums with information that is relevant to their physical recovery and also mental well-being when becoming a mum, and also to provide them with support, so that no one feels alone, possibly with an unfamiliar body.
The six-week exercise programme has been approved by physiotherapists and gynaecologists, and consists of a research-backed series of exercises for new mums, that takes just 10 minutes a day with a mantra 'do what you can and have the energy for'.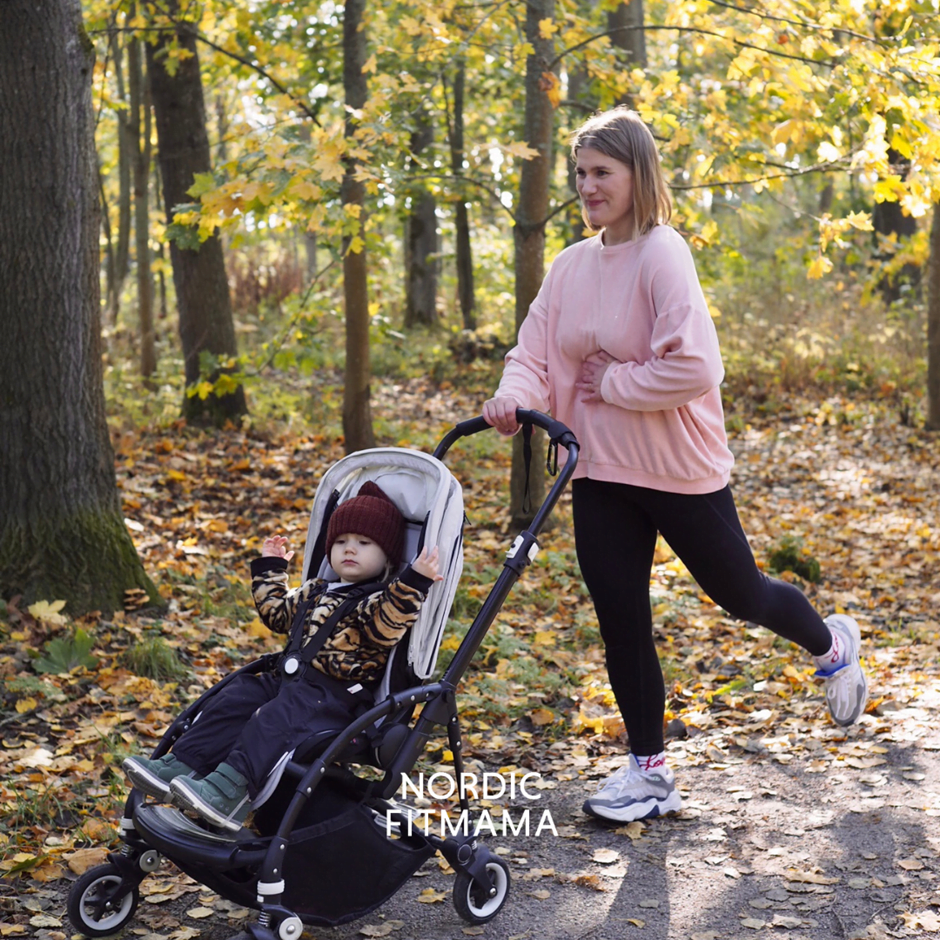 The Post Natal Programme covers all areas of holistic wellbeing to help build a solid foundation so that new mothers can get back to more challenging exercise in a safe way. The programme focuses on pelvic floor and core exercises, adding energy and well-being to daily life whilst addressing issues such as diastasis recti and back pain.
Nordic Fit Mama was created by Riina Laaksonen, Finland's best-known influencer in pre- and postnatal exercise. A mother of three boys, Riina is a personal trainer and it was her own experiences of post-natal recovery which inspired her to start Nordic Fit Mama in 2017. Since then she has brought together experts in maternal wellbeing, to create a holistic post-natal health programme.
Laaksonen comments, "I always say that it's easy to exercise the pelvic floor, but also easy to exercise it wrong. Even I as a sports professional couldn't do it right. That's why all our training has daily reminders and visual, text and video instructions. Many sports and healthcare professionals participating in this programme have praised us for this.  The programme is not about 'bouncing back' instead we believe our simple to follow online fitness and wellbeing programme is well placed to help British mums get back to feeling strong and capable after giving birth.
The programme has been validated by the University of Jyväskylä in Finland and in the UK Nordic Fit Mama has also been accepted onto Sheffield Hallam University's Wellbeing accelerator programme, which offers academic expertise from across the university to provide research and development (R&D) support to businesses.
Nordic Fit Mama is on a mission to provide mums with information that is relevant to their recovery not only physically but mentally too, ensuring their well-being is being looked after and making sure no one feels alone. The Post Natal Programme costs £99 for the first six weeks, until the end of October, (thereafter £149) and will be available at https://www.nordicfitmama.com/.
Competition Time
Now the super exciting part. I have one six-week programme to give away to one lucky mummy. To enter, just complete the easy widget below.
UK entrants only please – good luck!
*WIN* A six-week programme of Nordic Fit Mama
TERMS AND CONDITIONS:
Giveaway will run until 19th November 2022.
There is one prize to be won.
The prize is non-transferable and no cash alternative is offered.
This giveaway is open to UK entries only.
Entrants must be age 18 or over.
Data controller for the purposes of this giveaway is Mummy Fever. Your details will not be used for any other purpose than selecting/informing a winner.
Winner's details will be passed to rochesterprgroup.com, who are responsible for sending out the prize.
All entries will be checked.
The winner will be chosen at random from valid entries after the closing date.
The winner will be informed via email.
Failure to respond within two days may result in a new winner being drawn.
Once drawn, the winner's name may be displayed on this blog post.
Entry into the giveaway will be deemed as acceptance of these terms and conditions.