The beach is a great place in the summer months but it can be lots of fun in the winter too. Look at this happy little face, all togged up and ready to play.
I've been taking the little boys to the beach a lot lately when the big kids are at school. They love it. They can have a run around, learn about new things and get some good fresh air into them.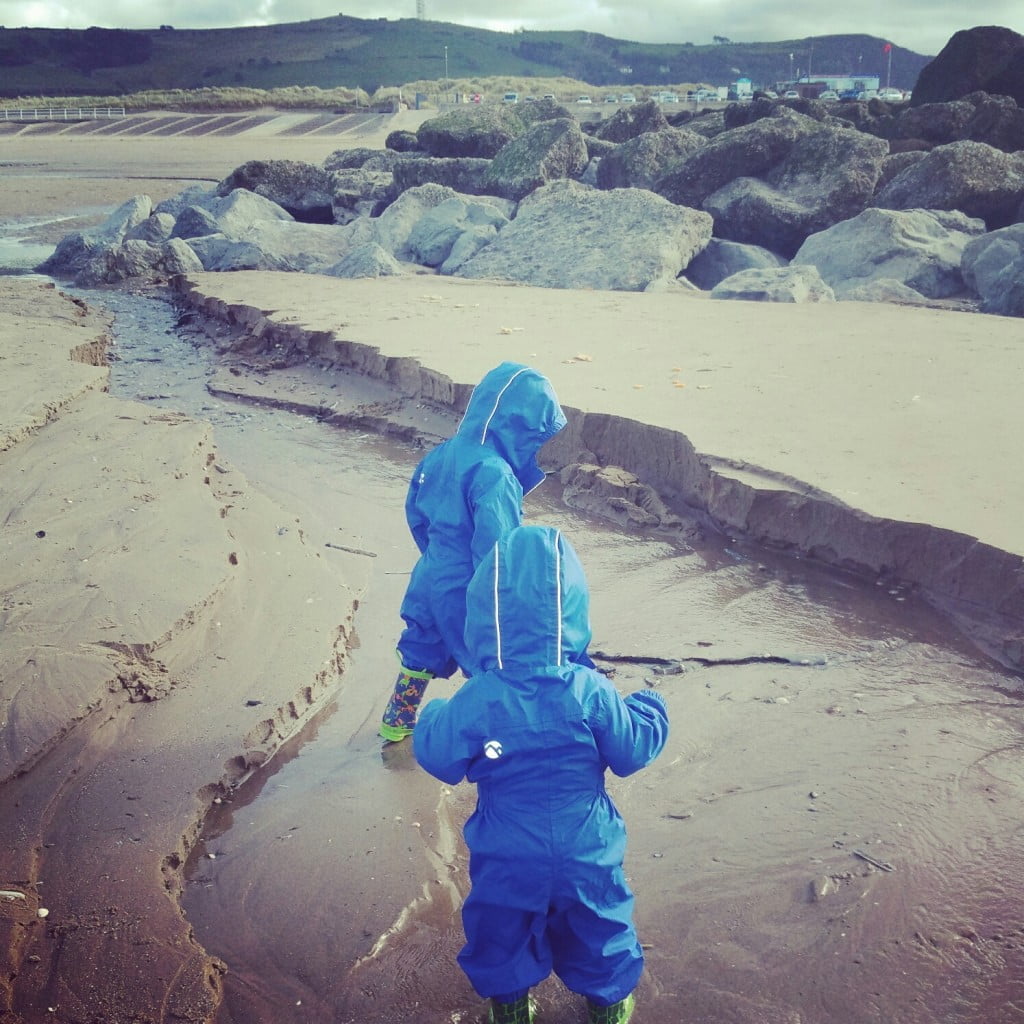 They like seeing and talking to the seagulls and leaving some food for them. They enjoy running on the sand. They love looking in the rock pools and running away from the waves.
The best thing about the beach this time of year has to be how empty it is. A few dog walkers and a few people who are in their cars reading the paper and that's about it.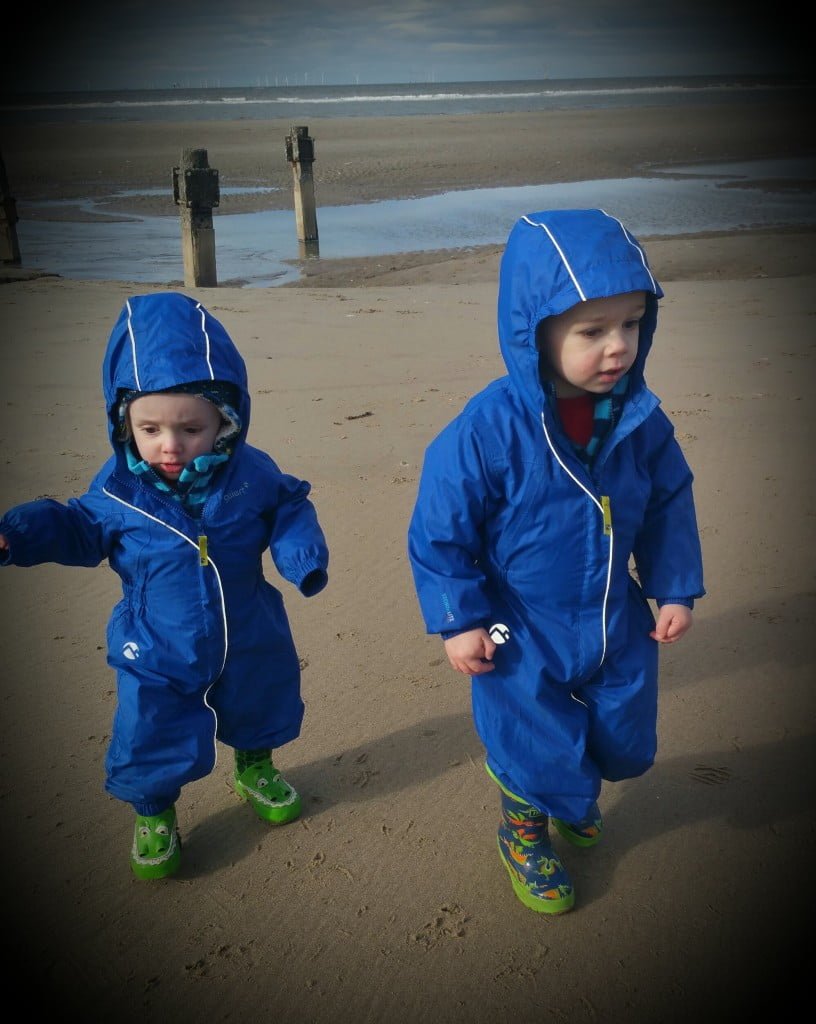 It's been particularly stormy here recently and when we arrived at the beach the other day there was something we had never seen before – a beach full of washed up starfish.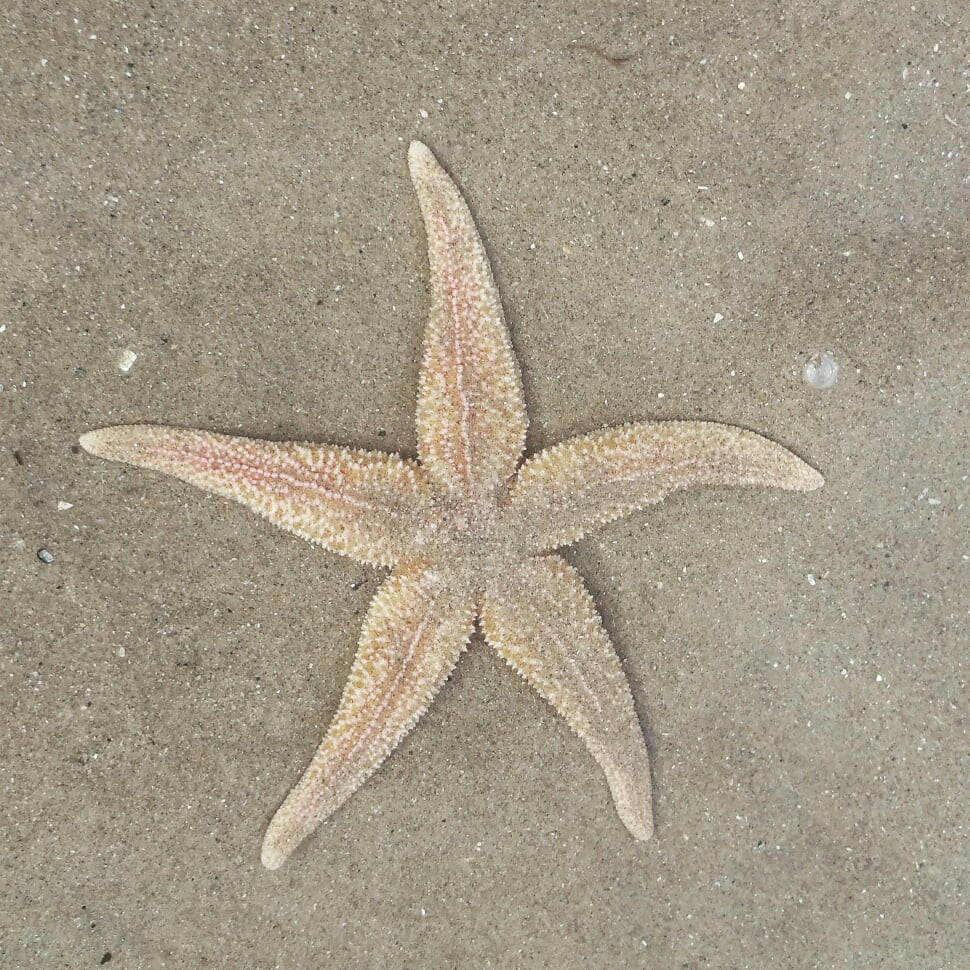 I had never seen anything like it and of course it made for a really interesting walk with the boys. Sadly, a lot of the starfish were being pecked at by the seagulls but we did find a few intact, like this beauty above.
Like with most toddlers, leaving the beach is never an easy thing. The boys can be cold and wet but still be demanding "more sand mummy" they normally succeed in making me look like I'm stealing them when it is time to leave, although a few minutes later they always seem glad of their milk and snack and the warm car.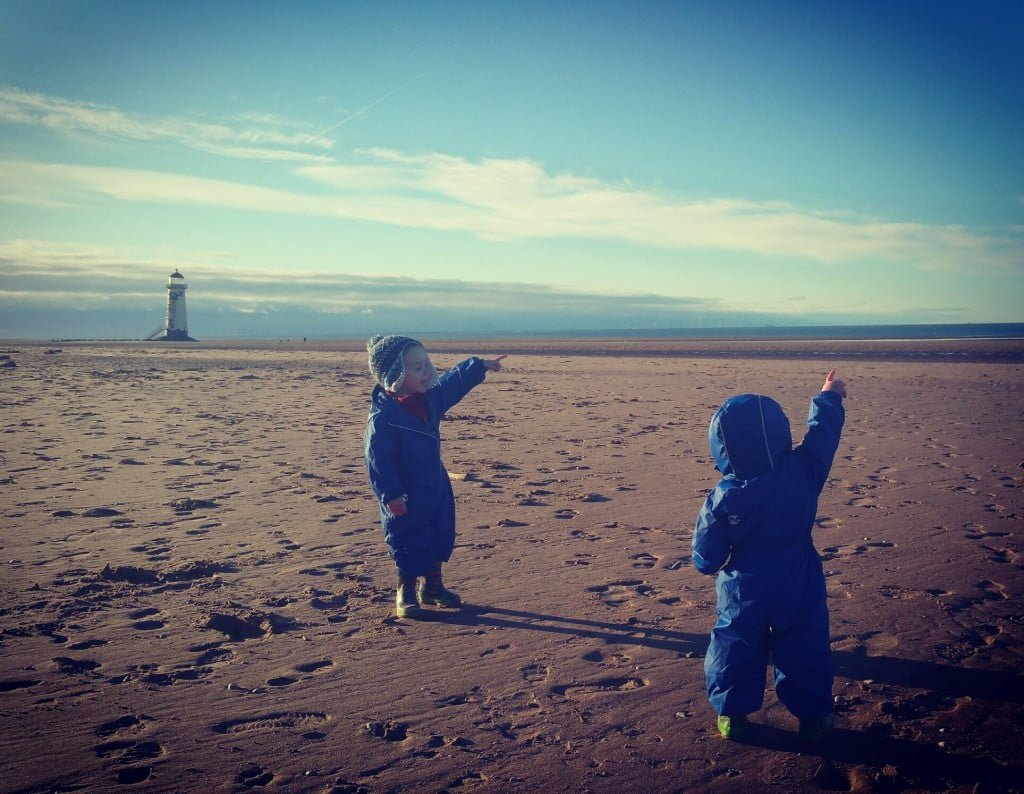 Until the next adventure that is!