Although we seemed to have a really mild December last year, the temperature has dropped quite a lot since the start of the year. Although, the festive spirit of December may have meant a more positive outlook for people, especially with time off work, with family time and time for playing at websites like this one. We've also seen a shocking amount of rainfall and some horrific flooding in some parts of the country.
Over the last few days we have had pretty much non stop rain, the type of rain that falls in huge spots and bounces off the pavements and road.
Heavy rain can make the day-to-day routine with the children more challenging as you are constantly in and out of the car for school runs, appointments, after school activities and everyone is getting wet.
I've taken to carrying around a bit of a wet weather bag recently to try and prevent a few soakings at least.
I have all in one waterproof suits for the little boys which are brilliant. One of those, with a fleece underneath and a pair of wellies works really well. It also means if it is windy I don't have to faff about trying to wrestle the rain cover onto the pushchair, always a bit of a battle.
Rain boots are another essential at the moment as there are huge puddles everywhere and little feet and legs just disappear into them. I prefer to get the children rain boots that have a good grip, so that they can be worn if there is a bit of snow or slush on the ground as well. Tall boots work better as well because if they are too short the water goes up and over the top.
I love these children's Hunter boots. I've been wearing Hunters since I was about 14 and with the horses all of the time. These days they aren't just worn by horsey people and they come in cute colours as well. These keep little feet super dry and they are superb quality, as well as looking the part.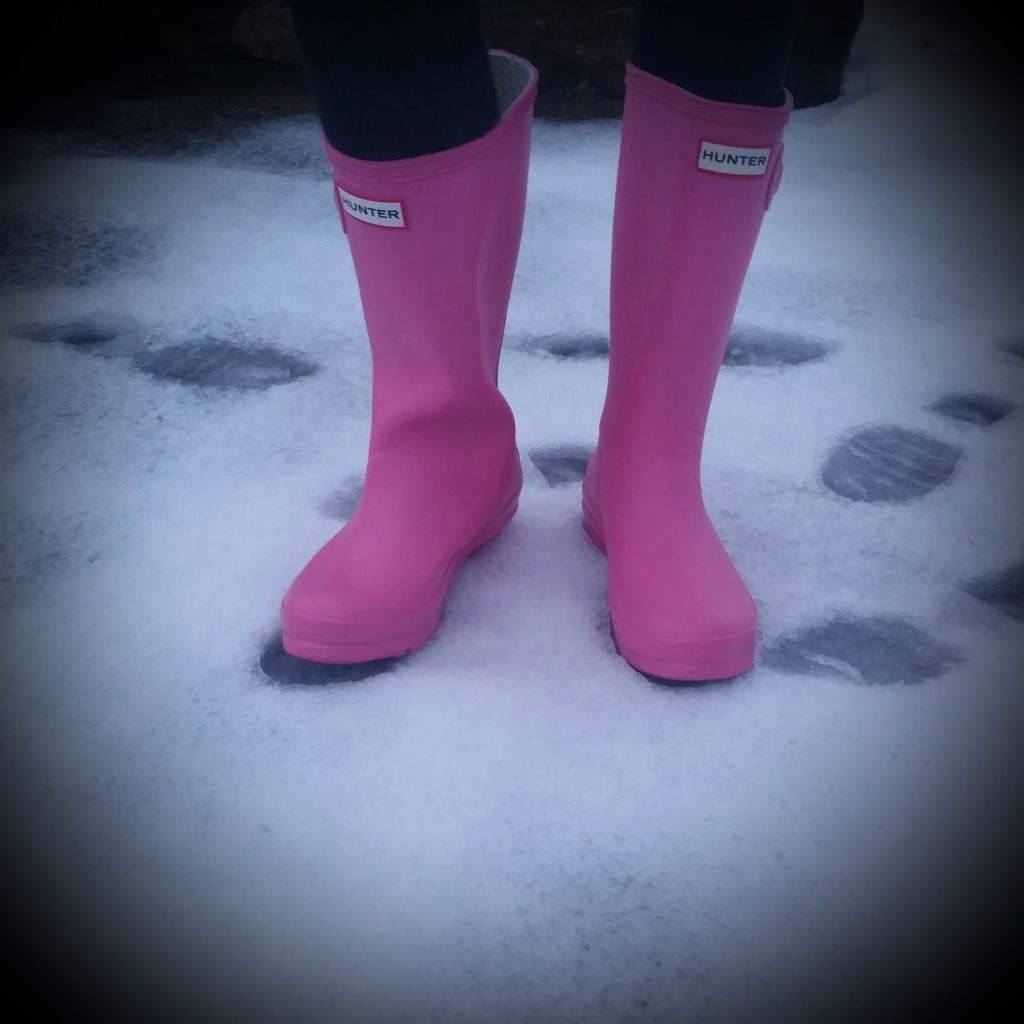 Unlike lots of rain boots and wellies they are really well cushioned, with a good heel, so little feed can be comfortable in them all day if necessary. Sizes are fairly generous so you should be able to fit a good thick pair of socks on underneath.
If Hunters aren't for you then Cute Rain Boots stock a whole range of lovely boots for keeping little feet nice and dry.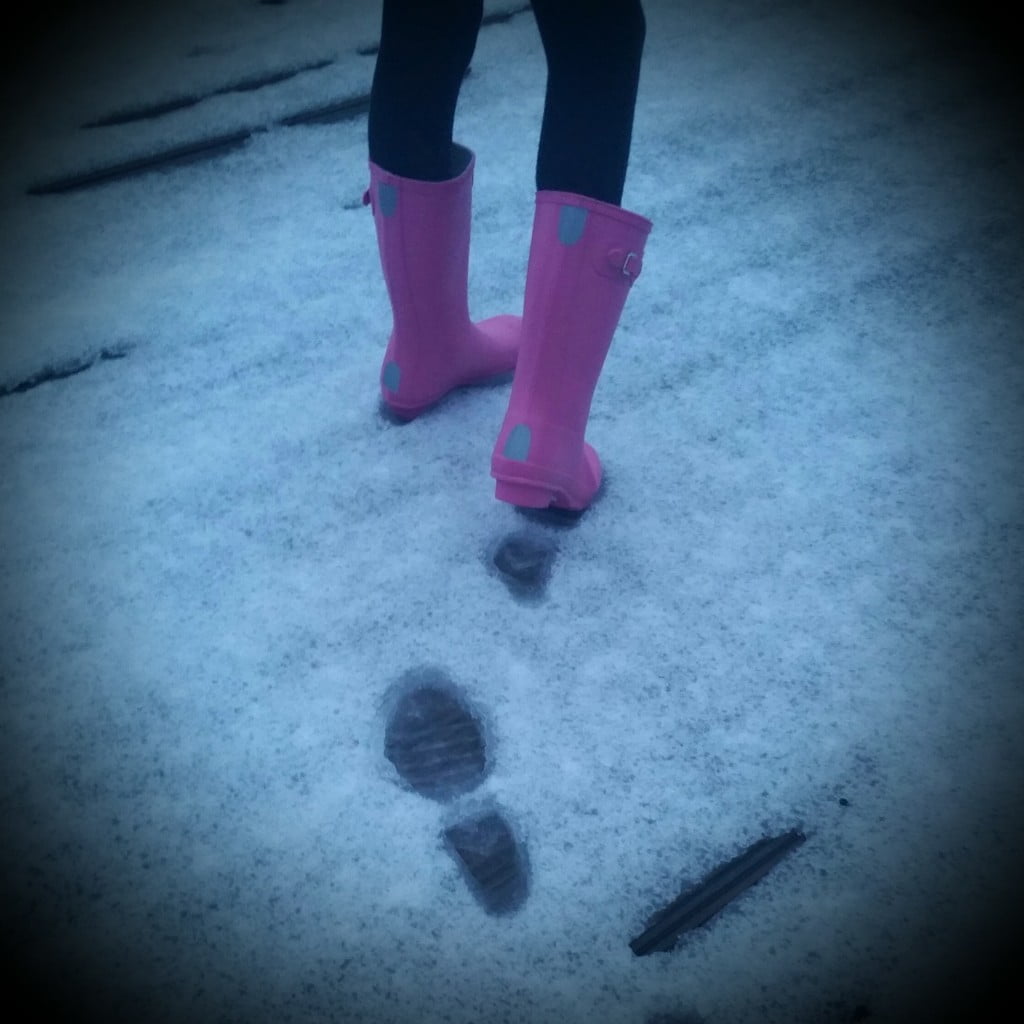 Gloves are another winter essential for little ones as it doesn't take long for little fingers and hands to get chilly. You can never have too many pairs. Mittens often work better for very small children, as faffing around trying to fit one tiny finger into each space of a glove is enough to break even the calmest of parents and most cooperative of children.
Hats are also vital at this time of year but not all children will wear them so have a few options available. You could always try a hood, headband or earmuffs as an alternative. Sometimes just trying a different hat, or seeing others wearing one is enough to change their minds but the most important thing is not to add it to your list of daily battles.
How do you keep your little ones dry and cosy so they can still enjoy the outdoors in bad weather?