Welcome to part four in our series on 'Winter Family Fun'. There is nothing quite like a Christmas theatre trip with the family. There are some great pantomimes around this year as always but what about something a bit more traditional?
The Snowman for many of us across the generations, is synonymous with Christmas. Created by The Birmingham Repertory Theatre 22 years ago (that makes me feel very old), The Snowman has been delighting young and old alike for 18 years at the Peacock Theatre with its wonderful mix of storytelling, spectacle and magic.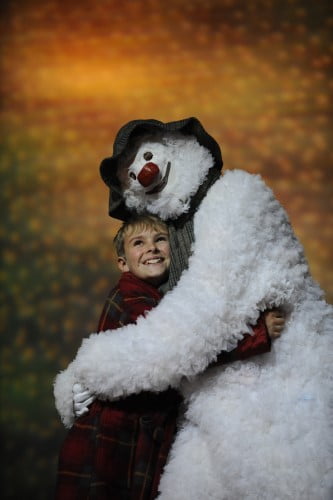 Based on Raymond Briggs' book The Snowman and featuring Howard Blake's much-loved score, Birmingham Repertory Theatre's production has become "an essential part of London's Christmas calendar" (Time Out), and has been seen by over half a million people since it first arrived at the Peacock Theatre in 1998.
The enchanting show tells the story of a young boy's adventures when his snowman comes miraculously to life on Christmas Eve. Featuring a dazzling array of colourful characters including dancing penguins, magical reindeer, a beautiful snow princess, her wicked beau Jack Frost and of course, Father Christmas himself, The Snowman is a Christmas treat for all the family.
The Snowman first appeared as a beautifully illustrated picture book by Raymond Briggs in 1978. It has since inspired the classic Oscar Nominated, BAFTA Award winning animated film, directed by Diane Jackson and produced by John Coates, and was first transmitted by Channel 4 on Christmas Eve, 1982.
The magical stage production features Howard Blake's timeless musical score played by a live orchestra, and includes the signature song 'Walking in the Air' which reached number 3 in the UK charts when sung by choirboy Aled Jones in 1985.
What to expect:
Expect to negotiate lots of stairs in the theatre if you have a pushchair or a mobility difficulty
If you are taking a pushchair there is buggy parking outside the theatre doors, which is great, but you will need to carry your pushcairs down two flights of stairs first. There is a lift but for some reason no one was allowed to use it and it was being guarded by an attendant
The theatre itself is well suited to families with young children as you can easily get out of your seat and stand at the side to watch with a restless child – this is important as the show is aimed at the whole family
The show overall was fantastic, the actor who played the boy was superb and clearly very talented for his age (on the day we attended this was Mikey Hawkins, and this was his West End debut)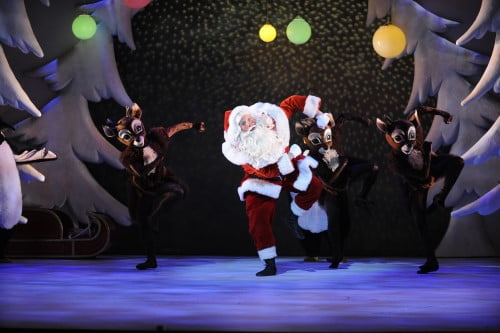 The flying sequences were beautiful and one of the highlights
The balletic nature of the show made it captivating and it is lovely to see that many of the dancers clearly return year after year to perform in this festive show
The cast is relatively small with several actors playing multiple roles which I always feel is really clever
The Snowman costume was a little disappointing as he looked more like a fluffy white teddy than a snowman, but the acting was superb
The show was quite long considering it is aimed at young children (around two hours) but given the ease with which you could go in and out, this made it workable with small children
The snowfall at the end was beautiful and this show is a lovely way to celebrate the festive season with family
As an addition there is a lovely competition for children to draw and colour their favourite scene from the show – there is a chance to win a Snowman goody bag and have their picture printed in next year's programme (full details in your programme)
If you are looking for a festive show to watch with the family, The Snowman is showing at The Peacock Theatre until 3rd January!