Throughout 2020 and into 2021 we've seen a greater focus on hygiene than ever before, children have been encouraged in school, at home and when they are out, to regularly wash their hands and also hand sanitise.
Part of me wonders if actually hygiene in general was pretty poor, so this can't be a bad thing to carry on with.
For younger children, this can be time-consuming and challenging sometimes. Now there's a fantastic pocket-sized solution combining fun slime with a unique anti-bacterial formula that's safe and alcohol free.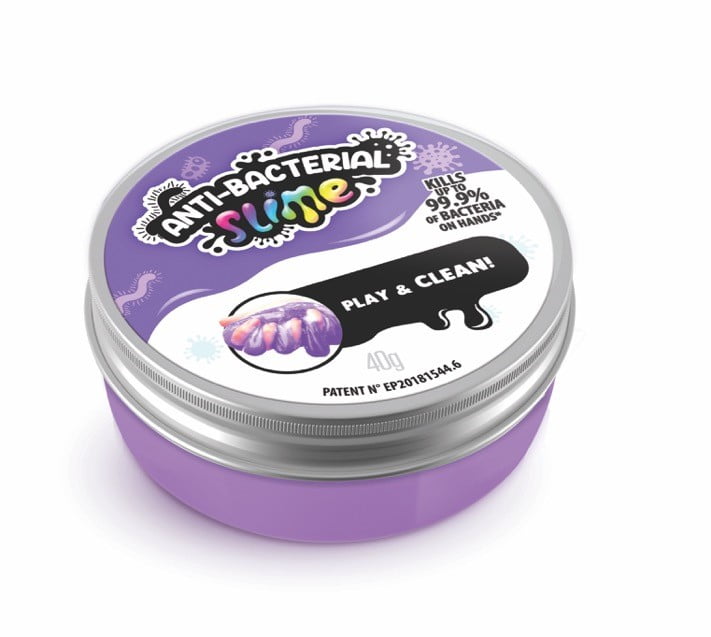 Canal Toys, the innovative slime brand, is expanding their best-selling slime range to help children keep their hands sanitised. This unique product, the first of its kind in the market offers a breakthrough in child hand sanitising.
Kills up to 99% of Bacteria on hands – the special formula which has passed the most stringent safety standards gives children a brand-new slime experience. In four fun colours, the mini Anti-Bacterial Slime pots will help children keep their hands clean and bacteria free again and again. Without relying on adults for application, children will quickly get into a new hand sanitising routine, so no more nagging!
Stretch and Play – the slime pots provide children with a hand-sanitising routine that's also great fun. Open the portable slime pot, stretch out your anti-bacterial slime and as you stretch and play, the unique formula will also banish 99% of bacteria from their hands.
Use over and over – designed for multi-use, the Canal Anti-Bacterial Slime pots can be used over and over again for up to a month, When you need a new one, why not invest in the 4 Pack pots so you can easily swap out for another pot after just four weeks. Keep your slime fresh and safe in the unique metal pot with a handy lid.
Non-toxic and Alcohol-free – scientists have created this special slime formula which is both non toxic and alcohol-free making it perfect for little hands to keep clean safely. Many dispensers are designed for adults and often spurt and squirt too much for tiny hands making a horrible mess.
These fun and colourful pocket-sized pots are cost-effective, educational and safe. Available from Smyths and Amazon with prices starting from RRP £2.99 for a single pot and £9.99 for a pack of 4.
To see the slime in action, pop over to our "cool kid stuff" highlight on Instagram.