Laundry is something I do so much of every week. It is literally non-stop. I'm not a slave to any one particular brand normally, as long as it is non-biological then I'm normally happy to try a range of brands, basically whatever is a good price that week.
I am however, always looking for ways to make processes like washing the clothes, bedding and towels more sustainable. Washing liquid and tablets often comes in single use, plastic containers, and it does make me consider if there are different options.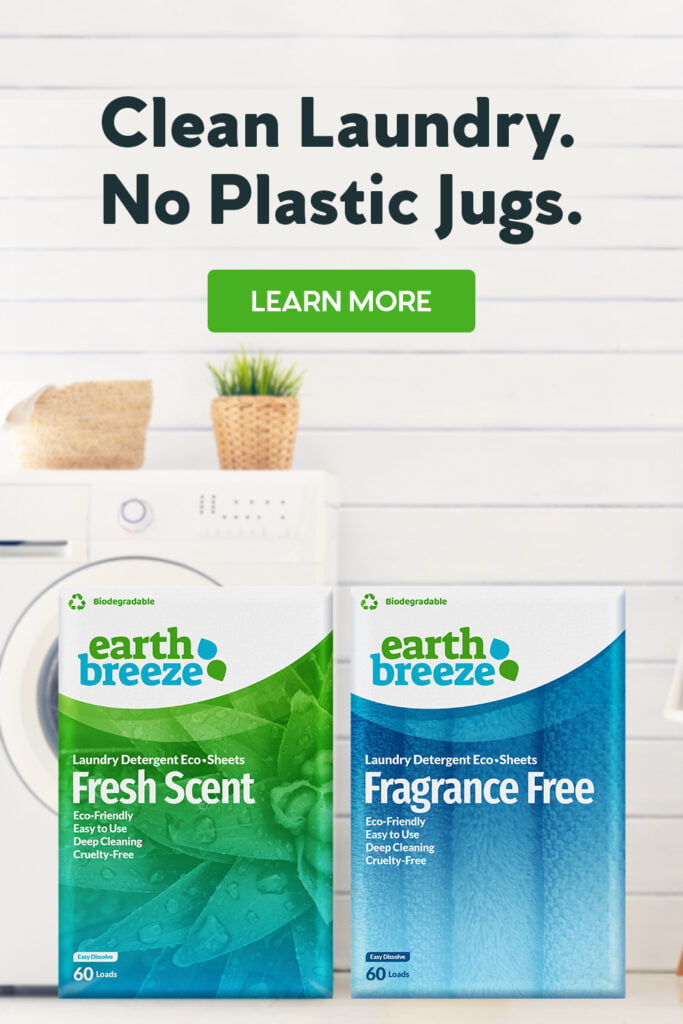 This is where Earthbreeze comes in! A sustainable laundry detergent that fights plastic waste. Read on to find out more!
Tell me more
At Earthbreeze they are truly trying to change the way we do laundry. People will be doing laundry today, tomorrow and far into the future. It is a necessity of life and there IS a better way to do it.
They have created packaging that is zero waste and that requires about 94% less carbon emissions to transport.
Earthbreeze Eco Strips are as sensitive to your skin as it is the planet and Earthbreeze is revolutionising the laundry industry. Earthbreeze cares about the future of the planet that's why they created the world's first eco friendly laundry solution – sounds good right? Read on.
You can pick up your own Earthbreeze products here.
Good for the planet
It is wrapped in zero waste packaging (biodegradable and recyclable) replaces plastic jugs. It comes in easy to use, pre-measured strips getting rid of annoying liquids and detergents. Phosphate and paraben free, vegan, free of chlorine dyes, and bleaches meaning it is as sensitive to your skin as it is the planet. It is lightweight on packaging meaning it reduces the carbon footprint to transport and helps reduces plastic jugs. This means that Earthbreeze Eco Strips lighten your load on the environment.
Save money
The Earthbreeze laundry sheets work out at a cost of 20 pence per load of laundry. That's pretty cheap compared to some laundry brands out there, especially if you are using laundry tablets or the gel liquid capsules. Earthbreeze conveniently delivers their eco strips monthly to your doorstep making them a smart, simple laundry alternative.
One pack of laundry sheets on it's own will cost £15, but if you subscribe and save the same pack is only nine pounds. There are no contracts and you can cancel easily at any time.
The feel good factor
Earthbreeze regularly donate their products to non-profits and charitable organisations including homeless shelters, homeless outreach, veterans organisations, women's shelters, animal care shelters, disaster relief and more. This makes Earthbreeze Eco Strips a small product with a HUGE impact!
The verdict
These tick all the boxes from what I can tell so far, they've performed as well as any other laundry products I've used and I love not having big and bulky plastic bottles to have to add to my recycling. Give them a go and let me know how you get on!
This article contains affiliate links.