If you are anything like me you are always looking for alternative snack options for the family that isn't crisps! Don't get me wrong we all love crisps but I don't want everyone eating them all of the time.
I'm always excited to hear about alternatives to crisps, and even more excited when the alternative gets a good reaction!
The latest new family snack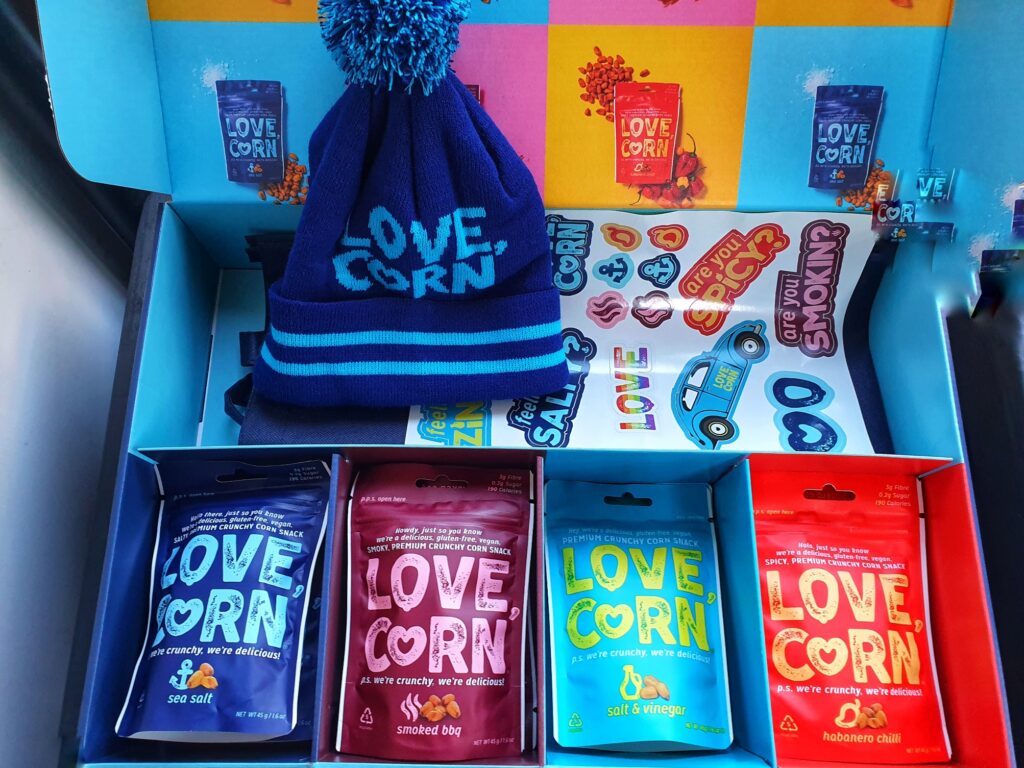 LOVE CORN is the latest family snack to cause a stir in our house. The delicious crunchy corn kernels are packed with flavour and pack a hugely satisfying CRUNCH! With over 10 million bags sold, Mums and Dads across the UK are raving about how they are the new family favourite for even the pickiest eaters…and, after testing them out on my family, my pickiest eater is the biggest fan of all, taking a shine to the BBQ flavour and insisting I buy more ASAP.
Tell me more…
These are hugely versatile snacks for starters. Perfect for lunchboxes, as an after school snack, after sports or even with beer and wine (apparently…).
They have loads of flavour and the four available flavours mean that there is something for all taste buds.

They are plant based, vegan, gluten free, verified Kosher and Non GMO – the ingredients are as simple as they get, just corn that's been roasted then seasoned.
The four flavours are Sea Salt, Salt & Vinegar; Smoked BBQ; and Habanero Chilli (available in a variety of bag sizes: 20g snack pack, 45g portion size and 115g for sharing).
These are a perfect swap for crisps, pretzels and crackers!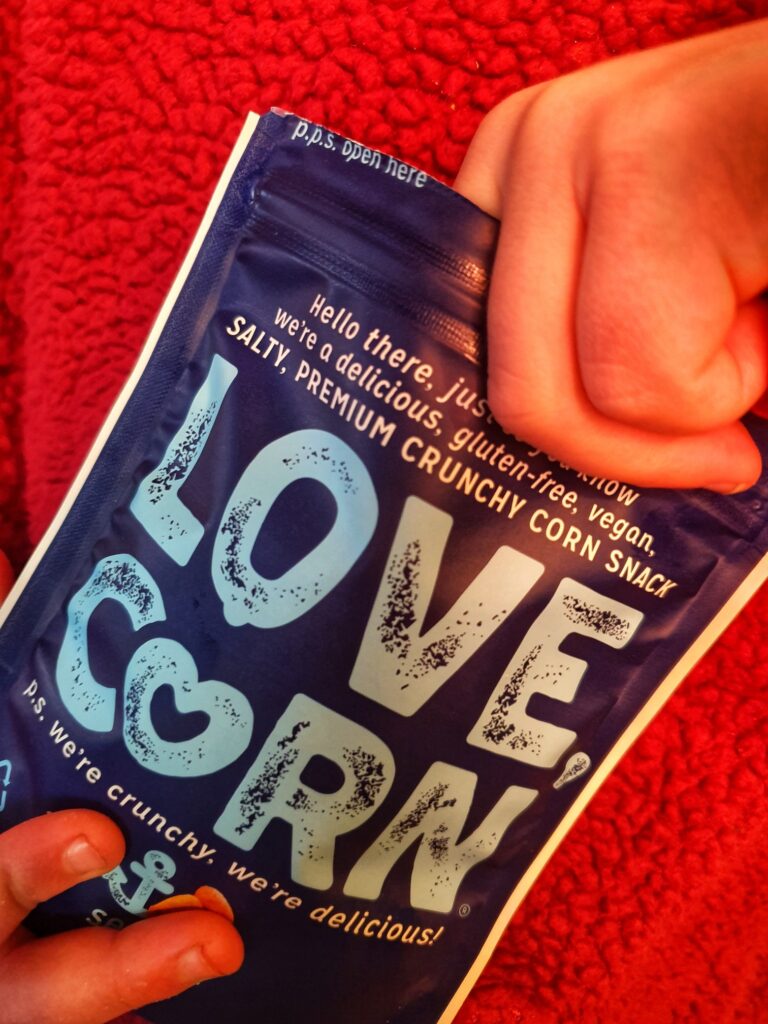 Where can you get them?
If you fancy trying these delicious snacks out you can get them directly from the Love Corn Website. If you enter the code CRUNCH20, at the checkout, you can get 20% off!
You can also purchase Love Corn on Amazon, and you can either buy mixed boxes of all the flavours, or a single flavour if you've already tried them and have a favourite.
If you want to try before you buy, you can request a sample pack of the four flavours here. You just need to pay £1.99 for the postage on these.
The verdict
In all honesty I'm a little hooked on these crunchy little things. There is something very satisfying about eating something that is super crunchy and these little snacks have nailed it.
I know it's hard to imagine the concept of bar snacks at the moment given the last year of COVID-19, but you will understand me when I say that not only are these great for the children, but they are also the perfect bar snack!