When was the last time you went roller skating? There's something so retro and cool about roller skating, and, for me it brings back wonderful childhood memories of when my dad used to take school trips of children to our local roller rink. I would tag along and try to improve my skating a bit each time.
Since childhood, it's something I've only done a handful of times, but these days, it's a fun activity to do as a family when we are away.
On a recent trip to Ireland, we visited Roller Jam in Limerick. They also have one in Cork. If you are over that way, it's a great way to spend a few hours as a family!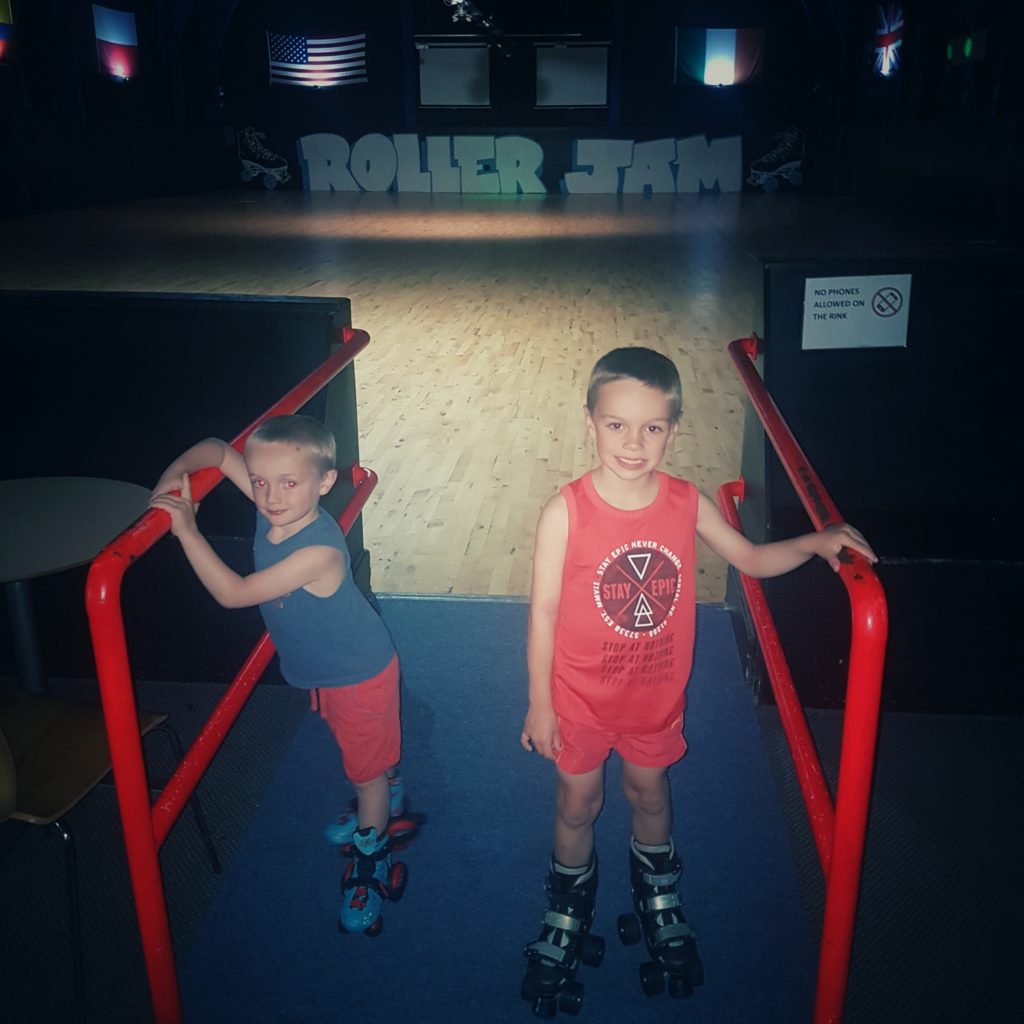 Session times vary, the Limerick roller rink is closed on a Monday and Tuesday – you are best to check the times before you turn up. All times are listed on their website.
Skates are included in the entry price and the kit is good quality. You can take your own protective gear if you wish, or skates of course, and there is protective kit available to purchase or rent at an additional charge should you wish to use it.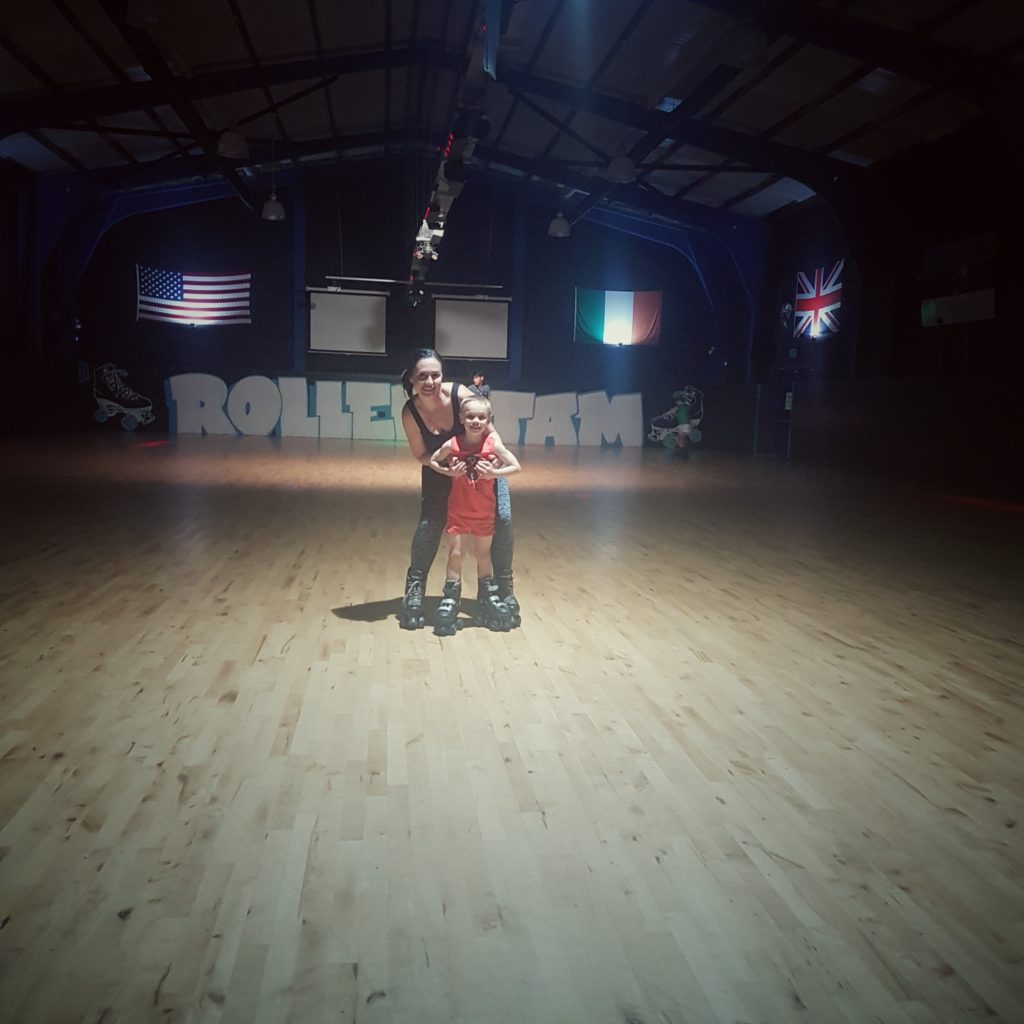 It wasn't too busy the day we went, which meant we had time and space to find our skating legs before it got busy. It's amazing to see the progress in the children in just a few hours.
They picked it up really quickly and went from not being able to stand up on the skates at the start of the session, to fully skating around on their own by the end – one proud mummy and some very satisfied children. It really was a great way to spend a few hours together.
If you need a quick breather, you can stop and have a quick break for a drink. They have cold drinks and slush to purchase on site and also food available too if you plan to stay a while.
Each session has some fun games for everyone to join in on their skates, including limbo! This gives you a chance to put your skating skills to the test and get adventurous.
If you fancy giving this a go, a family pass is 40 euros (2 adults and 2 children). For other pricing options, see their website.