If you have dark beams in your home, you may be wondering how to lighten them up and give them a fresh new look. Dark beams often appear in older properties and can be so dark they appear to be covered in black tar! They can consequently feel oppressive and claustrophobic, making your living space feel much smaller than it actually is.
Of course, you can have them sandblasted. We considered this. BUT, and it's a big but. This is hugely expensive and ridiculously messy. This just may not be possible for you, if, like us, you live in the property. There's just no way that all your belongings can be protected from the mess.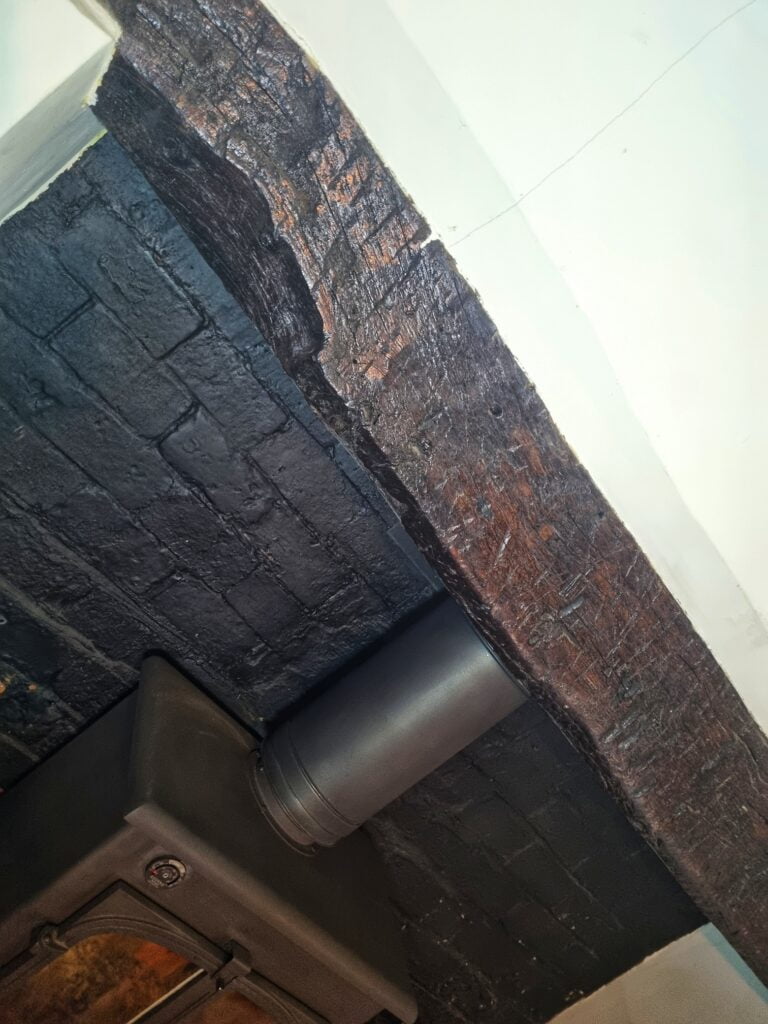 I was determined to find an alternative and, having searched Instagram, I came across an alternative option. One option is to use Frenchic Furniture Paint, a versatile and easy-to-use paint that can transform your dark beams into a stunning feature of your home.
I'm about to tell you how!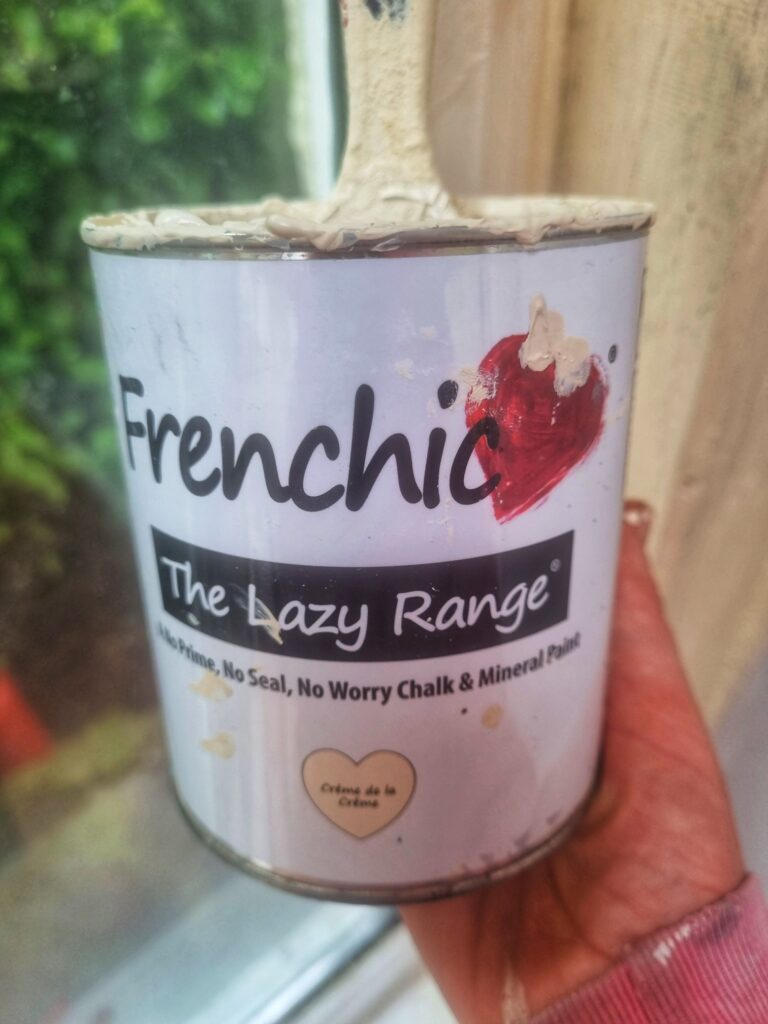 Here are some tips on how to transform dark beams with Frenchic:
Preparation is key: Before you start painting, make sure the beams are clean and free of any dirt or debris. Rough beams attract spiders, cobwebs and other bugs. Use a vacuum, followed by a microfibre cloth to make sure nothing is on the beams.
Paint the beams: If you want to lighten up your dark beams, choose Frenchic Crème De La Crème from The Lazy Range. If your beams are very dark you may need two coats of this.
Apply the paint: Apply the paint in thin, even layers, and allow each coat to dry completely before applying the next. Make sure you work the paint into all the cracks, gaps, old woodworm holes and so on, so you cannot see any of the dark beams under the paint. This will give you a much better end result than rushing and not getting good coverage.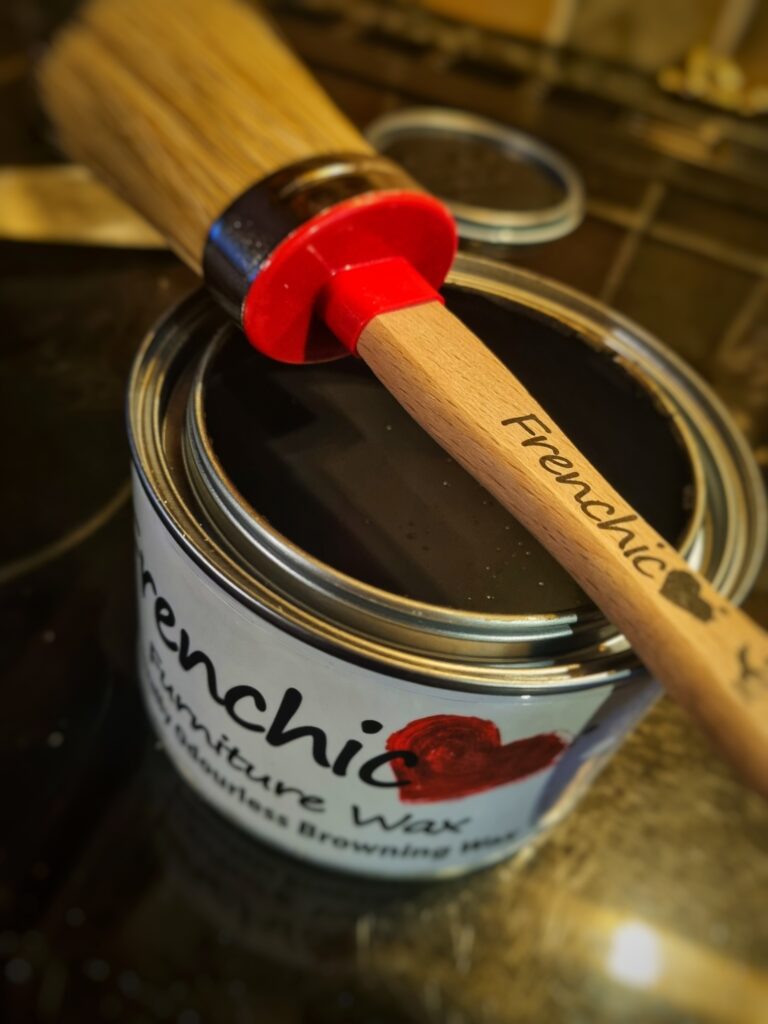 Finish with wax: Once the paint has dried, finish with Frenchic's Browning Wax – this product is an absolute DREAM to use. It glides onto the painted beams really well and a little goes a long way with this wax. I prefer to use the Frenchic Medium Oval Brush for applying the wax as it's a great shape and size for working into the whole of the beam.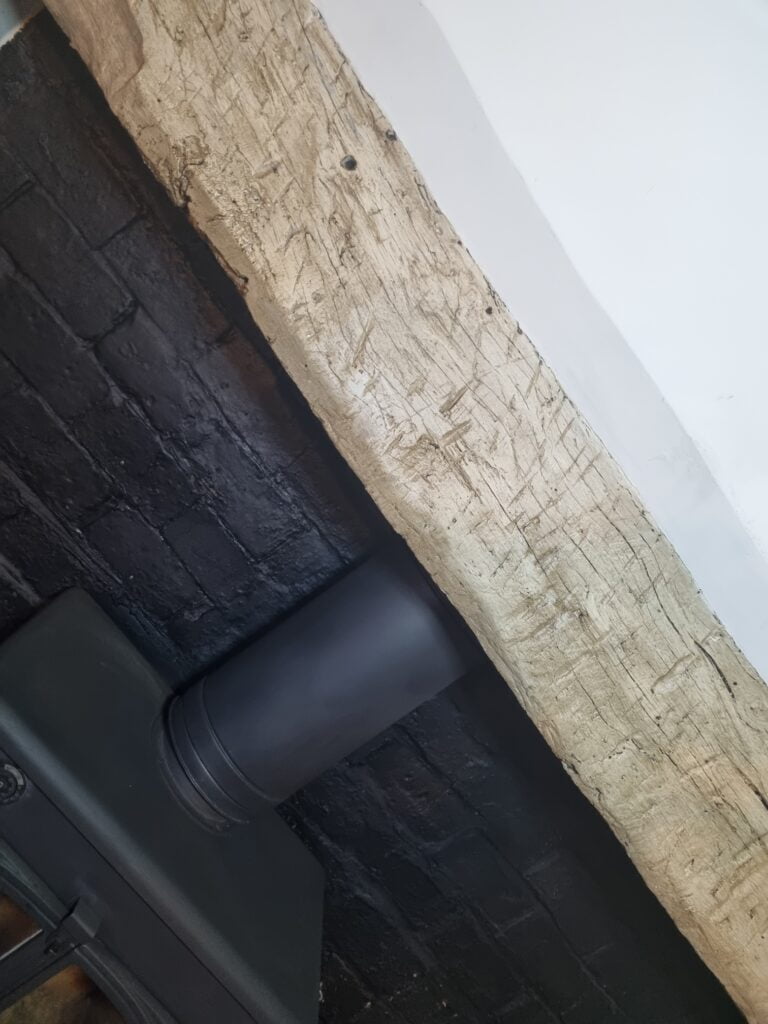 Once dry this wax gives off a lovely sheen. Your beams will be transformed and due to the finish of the wax you will immediately notice less cobwebs, spiders and other bugs or debris as these things can no longer cling onto the beams in the same way – bonus!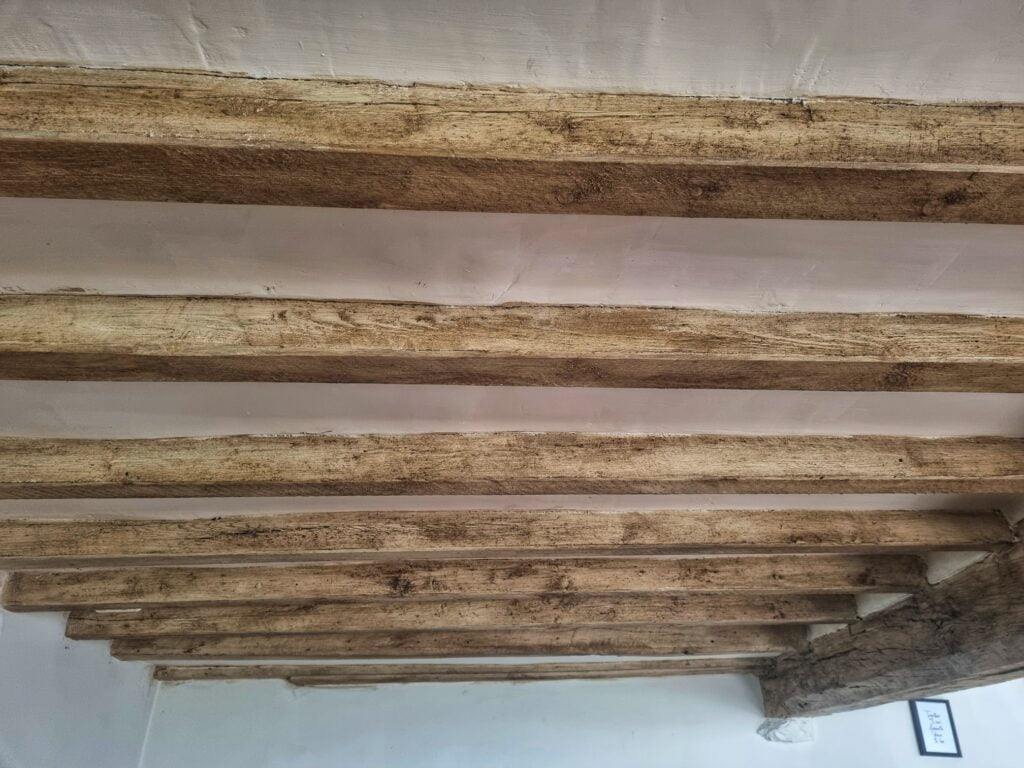 Transforming dark beams with Frenchic Furniture Paint is a great way to lighten up your home and add a touch of style and personality. With a little bit of preparation and some creativity, you can create a unique and stunning feature that will also be much cleaner and cheaper than sandblasting inside your home.
I absolutely love this technique and I'm gradually working my way through all the beams in our home.
*This article contains affiliate links*