Bristol is a really lovely city I think. We've had a couple of really lovely visits over the years, and with great weather on both occasions, we ended up eating outside by the water. It really was lovely. Children were playing in the water fountains and it just had a really lovely feel.
Bristol is a great place for a short break or even just a stopover. There's loads to see and do for all ages. There is a stunning harbour to explore, breathtaking street art to view and some wonderful iconic attractions including: Aerospace Bristol (the home of Concorde); Bristol Aquarium; and We The Curious, a state-of-the-art visitor attraction, offering an amazing world of hands-on discovery for you, your friends and family.
Where to stay?
…but where do you stay when you visit Bristol? Well of course there are tons of options but today I want to tell you about the benefits of staying in the SACO Apartments in Bristol. SACO Apartments are all over the world, offering people an alternative to hotel accommodation.
These are serviced apartments, and whether you only want to stay one night, or much longer, you'll find the apartments are kitted out to the highest standards and designed with easy living in mind, with everything you need to work, relax or entertain in style.
We love SACO Apartments because they are so easy with the children. We find serviced apartments much more manageable with the six of us. Not many hotels have rooms large enough for a family of six, or even inter-connecting rooms. It's much easier and often much better value for us to book an apartment.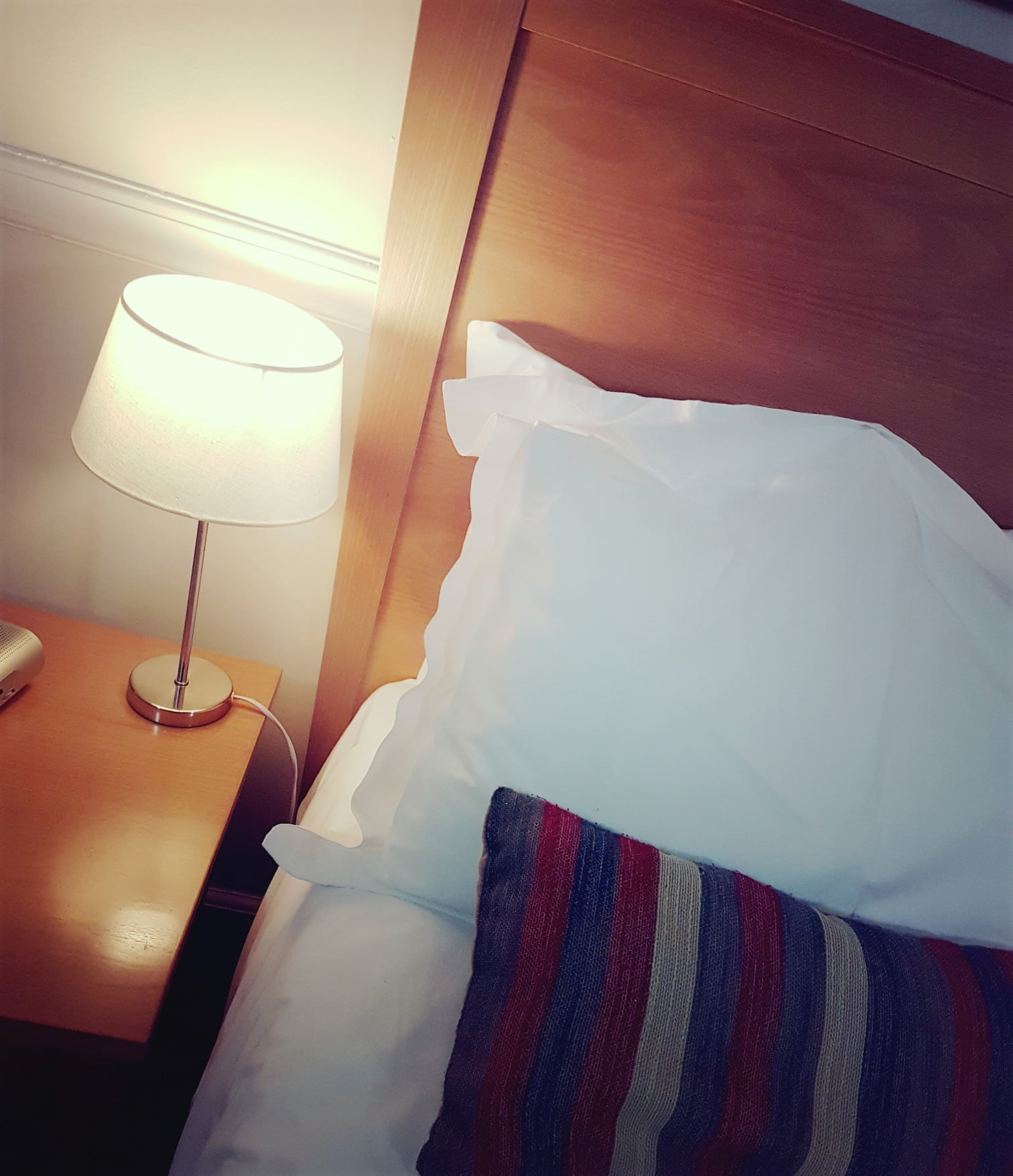 The Bristol SACO Apartments do not disappoint. The apartments really are a home from home, with everything you and your family will need. With little ones, having access to a washer/dryer, fridge and microwave in particular, can be a massive advantage. One of the children had a spillage in the car on our route and we were able to wash and dry everything in time for our departure.
Even in a one bedroom apartment, the six of us had plenty of space. There was a huge sofa bed in the lounge/dinner area and two additional fold out beds, in addition to a large double room.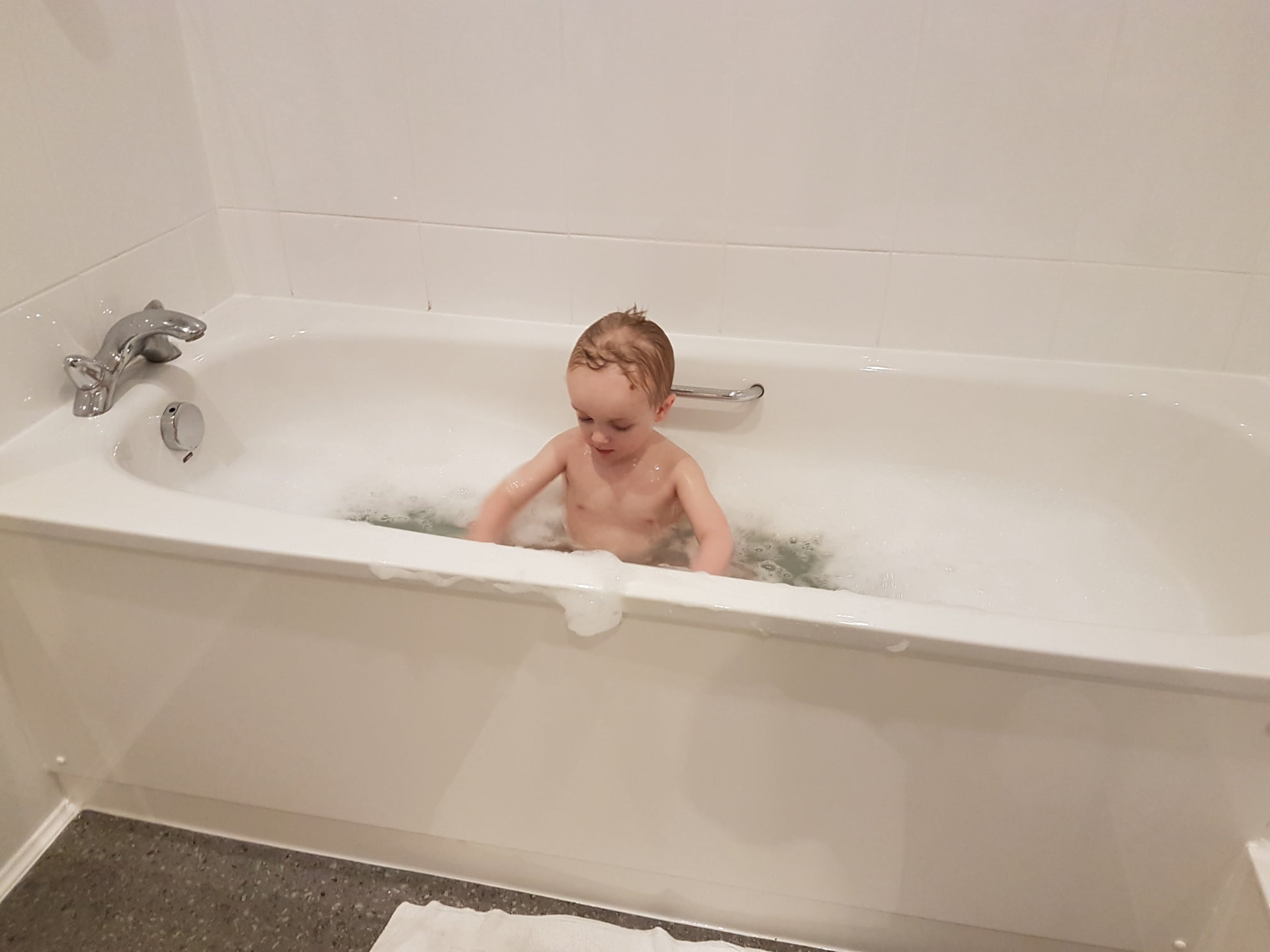 Everything is clean and well looked after and the power showers are the best I've used in a long time.
You can access your apartment at any time, so you don't need to worry if you arrive late. Your keys are left in a safe for you and you drop them in a small post box on your departure.
There are two separate locations of SACO Apartments in Bristol, we stayed in West India House and would absolutely recommend them. The only slight issue from a practical point of view with a family, is that there is no parking. If there are two adults that's not too much of a problem as one can drop off and then look for parking, whilst the other stays with the children and luggage, but if you were one adult on your own it would be a struggle, so just something to bear in mind.
The apartments overlook the water and it's only a short walk to a range of local amenities and attractions. They really are in a lovely spot.
The apartments have an iron, ironing board, vacuum, hairdryer and supplies of tea, coffee, hot chocolate etc, and plenty of cooking utensils if you fancy rustling something up in the super smart kitchen.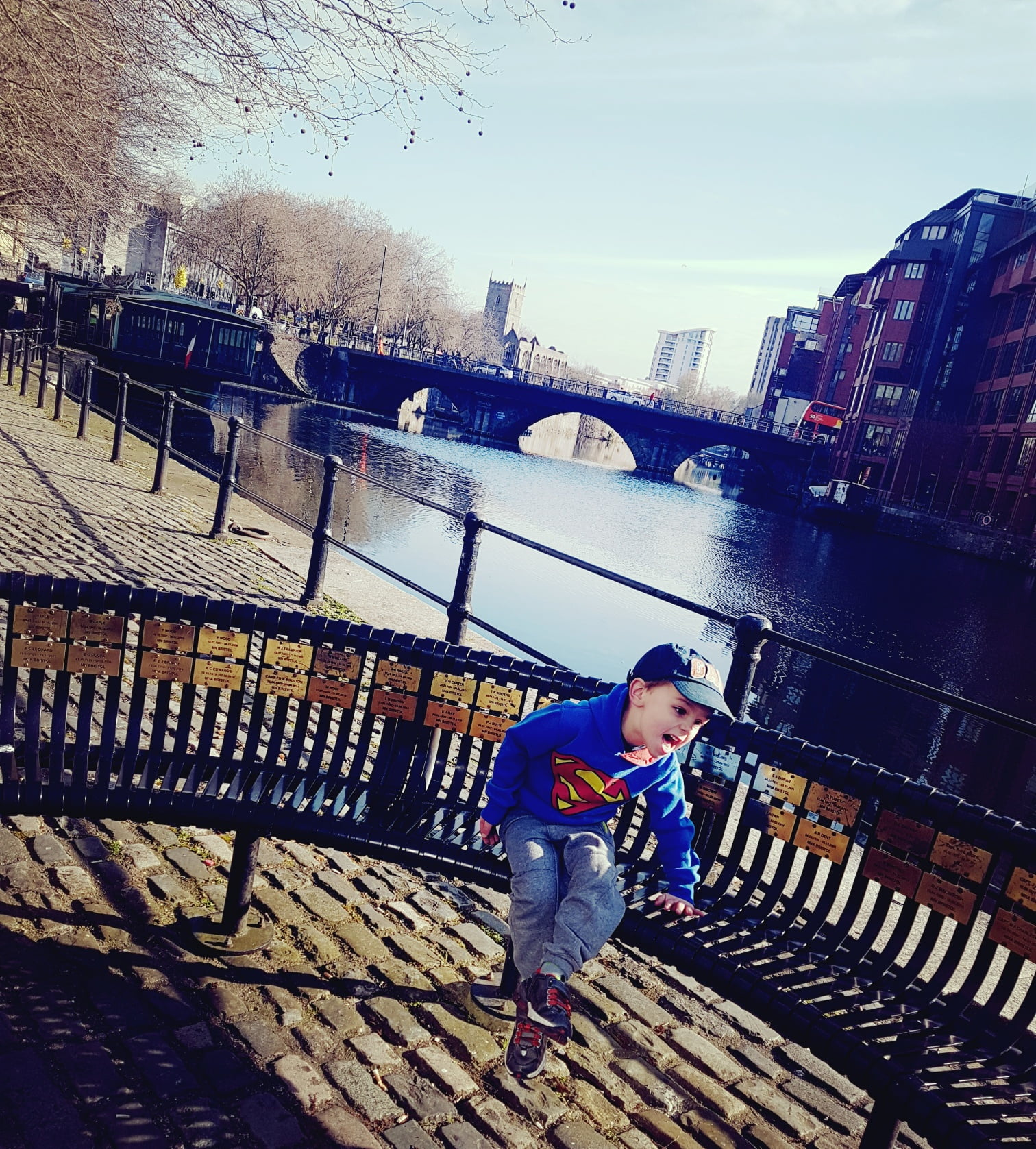 I'm sure there are some wonderful hotels in Bristol, but personally, I find it way more relaxing having the space and facilities the apartments bring – the number of times we've been in a hotel and had to keep milk cold in the bath overnight! At the SACO Apartments – well, you just use the fridge!
Have you been to Bristol? Where did you stay?