Let's face it, the weather in the UK can be very unpredictable. Even during the winter we can go from a cold frosty day, to wet and windy, to mild and sunny all in one week…sometimes in a single day.
This can make choosing what to wear really hard, especially if you are also going in and out of home or work where the heating is blaring. You can end up freezing one minute and uncomfortably hot the next, with very little in between.
Whatever you think of the British weather, if you don't like it one day there's always a good chance you might like it the next. Weather, in Britain can all change hour by hour and day by day. It's this diversity and changeability that makes British weather so distinct, say meteorologists. While temperatures are fairly mild and there are (supposedly) four distinct seasons, you can also get warm weather in the middle of February and freezing rain in the middle of August – or both in one day. Bizarre right?
In the UK you sometimes have to look at the weather forecast several times in one morning just to plan a trip out that afternoon. Things can change that quickly. Sometimes even when we do this the forecast doesn't even match whats's happening outside. Anyone else find this?
Many meteorologists call the British weather unique, they agree it is hard to find another country in the world with weather that compares to the UK.
Here are a few thoughts to help combat this tricky weather when it comes to your wardrobe.
Try thinner fabrics with long sleeves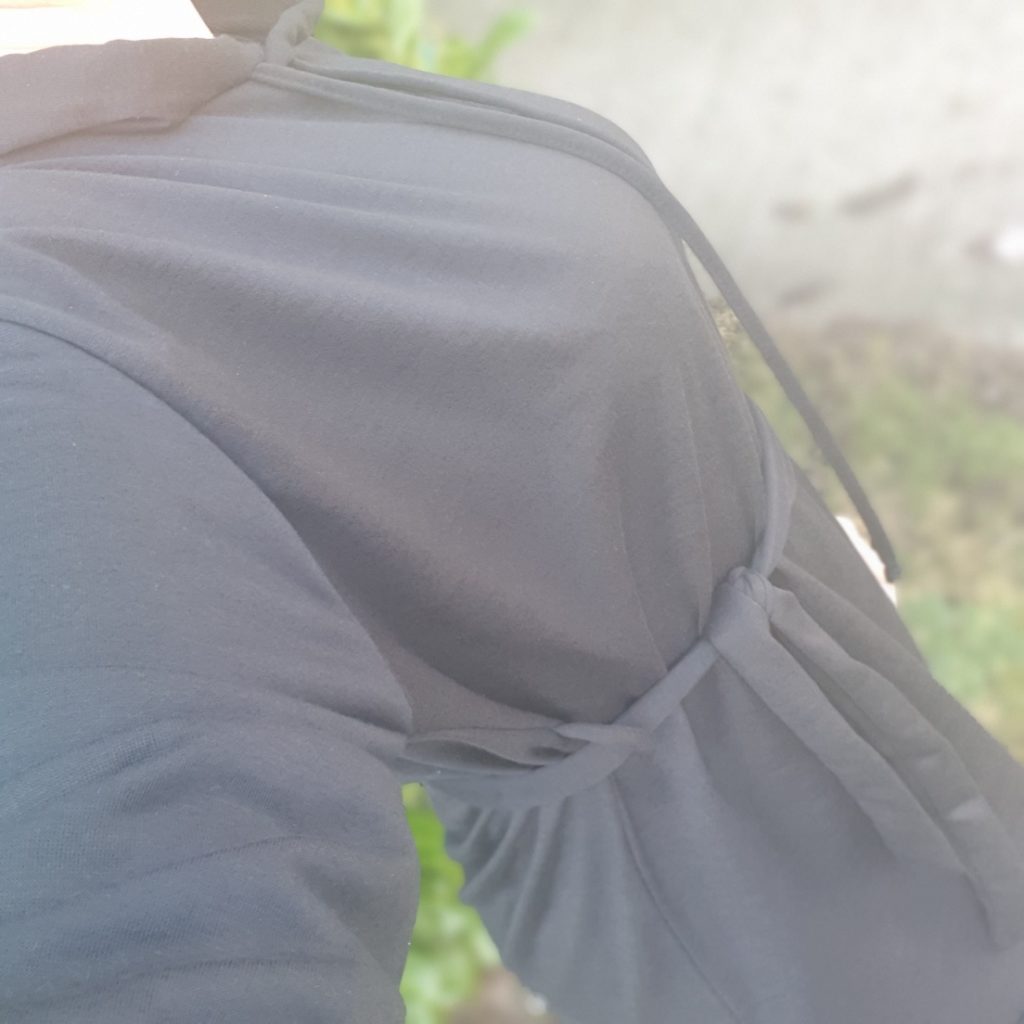 I never feel that warm during a British Winter that I want to go with short sleeves. I still like to feel covered up. However, I don't like feeling bundled up most of the time, so opting for long-sleeved tops made from thin fabrics is one option to get around this.
Something like this black belted hoodie dress is ideal. It's a great cover up without being too weighty or bulky. This also comes in grey and pink. Made of jersey fabric, this can be worn as a long top or dress, giving you plenty of options.
Try light weight knits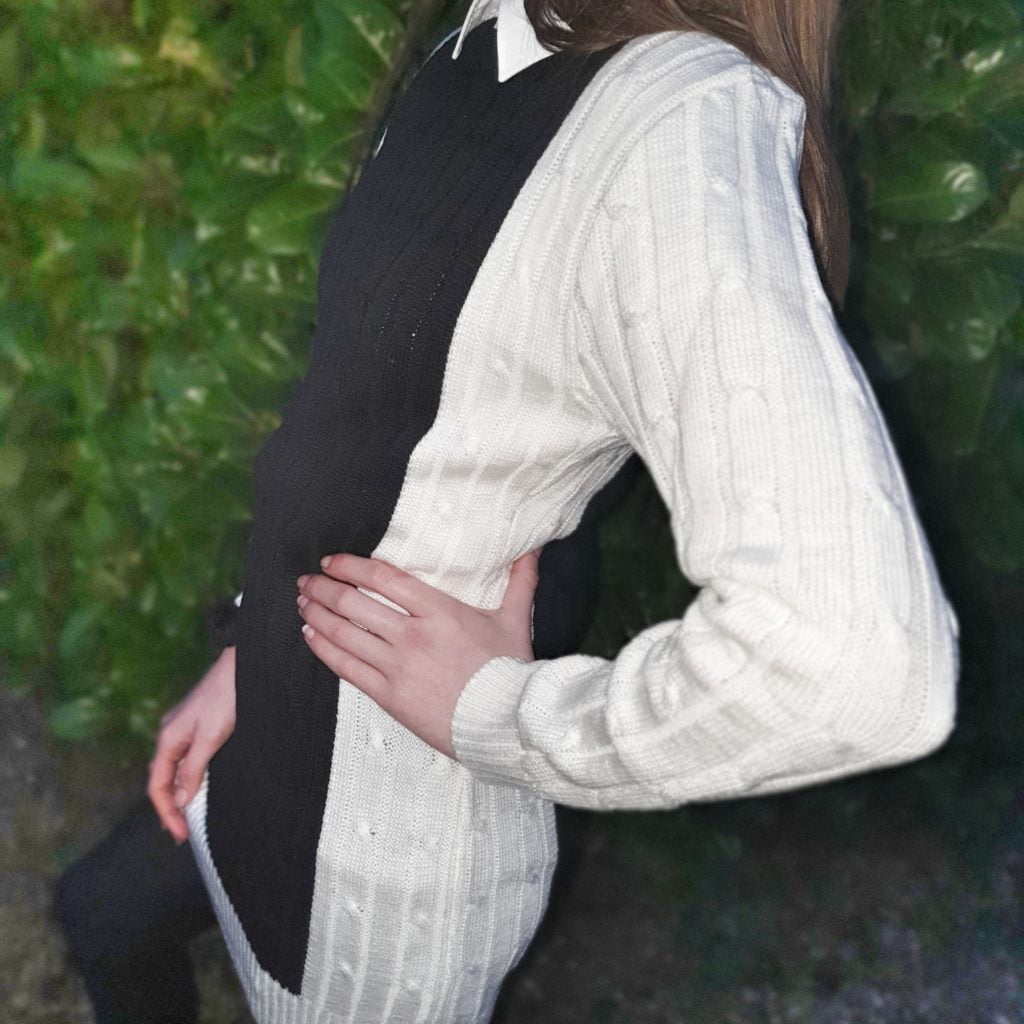 Light weight knits are another good option during the weird winter weather. You still get that cosy feeling without feeling too bundled up. This cream and black cable knit jumper dress is lovely. Also comes in cream and dusky pink.
You could dress this down with trainers, make it smart casual with some long boots, or even pop on some thick tights and heels and dress it up for the evening.
If you want something a bit longer, you could try a midi knitted dress like this one. I love this ribbed v-neck midi jumper dress. This also comes in stone and black, so a colour for every occasion. The V is also at the back of the dress, meaning, again you can dress this up or down depending on the occasion.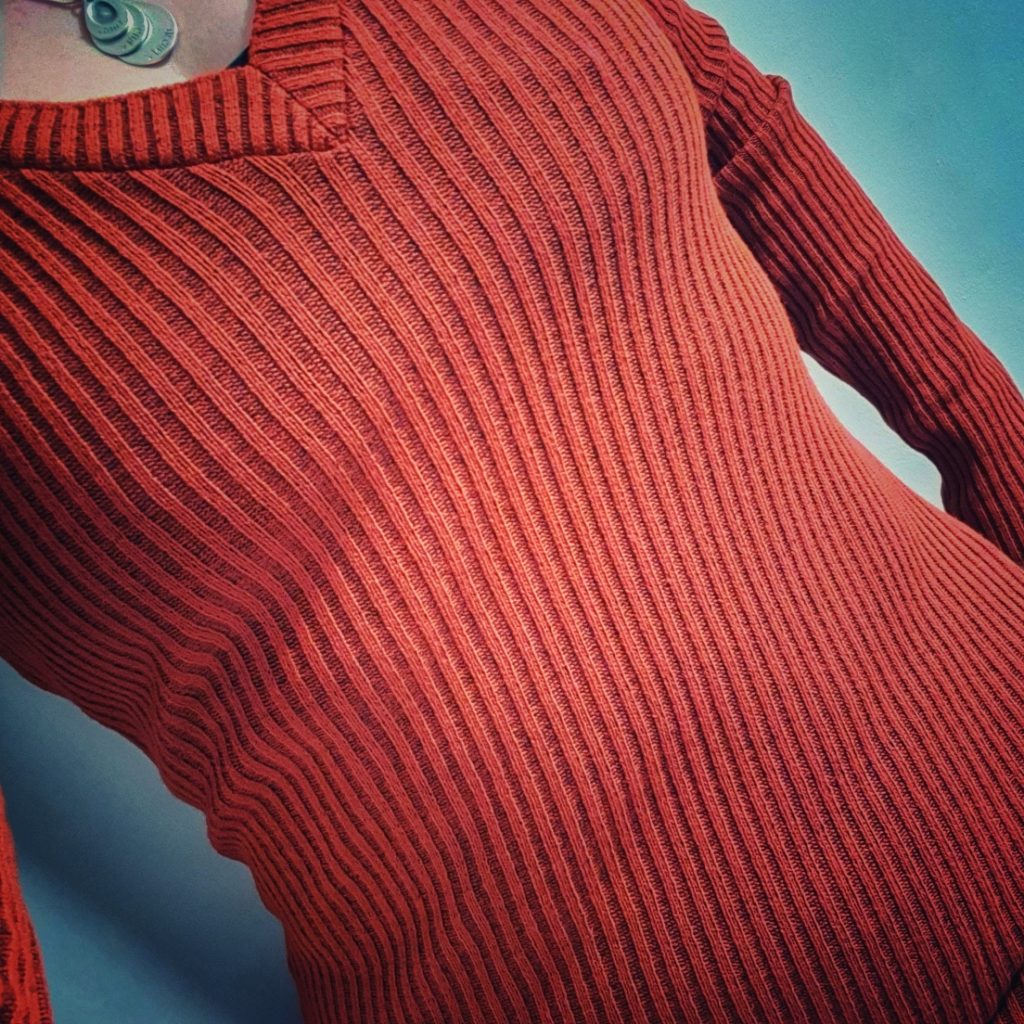 It's warm enough without that itchy knitted jumper feeling you get with some winter knits.
Wear ripped jeans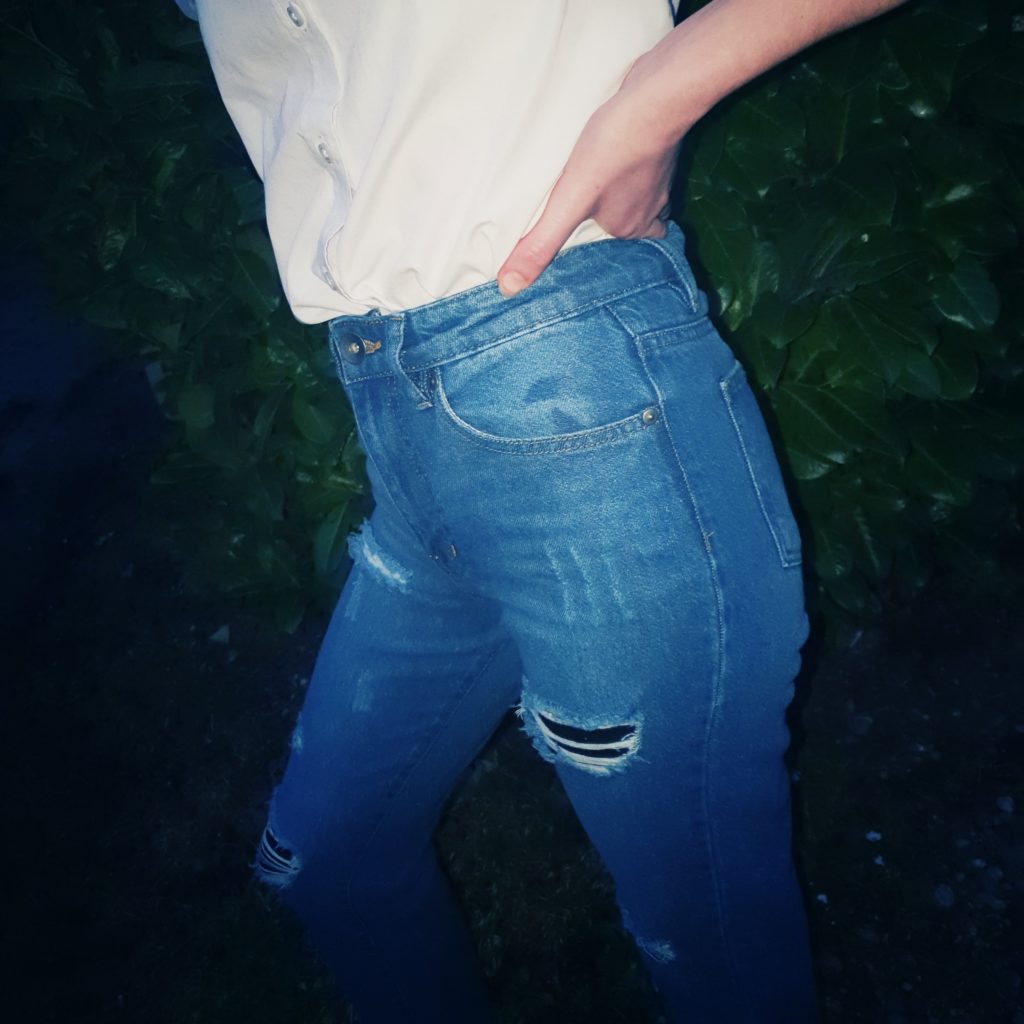 When you still want to be covered up but feel in need of a bit of ventilation…opt for a decent pair of ripped jeans. I feel like these ones have just the right amount of rips in them – not so many that you are questioning why you didn't just cut chunks out of an old pair of jeans yourself, but enough that you can embrace the look and pull it off.
What kinds of things do you wear when the weather is unpredictable? As a parent, it's often not just the weather you need to contend with either is it? Trying to remember not to wear anything to heavy when it's a swimming lesson day for example is a must! The number of parents I see on the pool side sweltering every week is unreal. Opting for thin fabrics again can help,or making sure you are wearing layers so you can shed a few in the heat of the pool side is a must.
I'd love to hear your tips for what to wear in unpredictable weather. Feel free to share your ideas in a comment below.
This is a collaborative post.