Cleaning isn't everyone's favourite thing to do is it? Most of us are able to think of lots of other things we would rather be doing.
Having said that, there is a satisfying element to cleaning and it can also be quiet therapeutic, Mrs Hinch will confirm that.
As satisfying as it is to get something really clean, I still don't want to waste unnecessary time on this. How about you? I'm all for cleaning hacks, time-saving techniques and tools to get the job done faster.
Gtech AirRam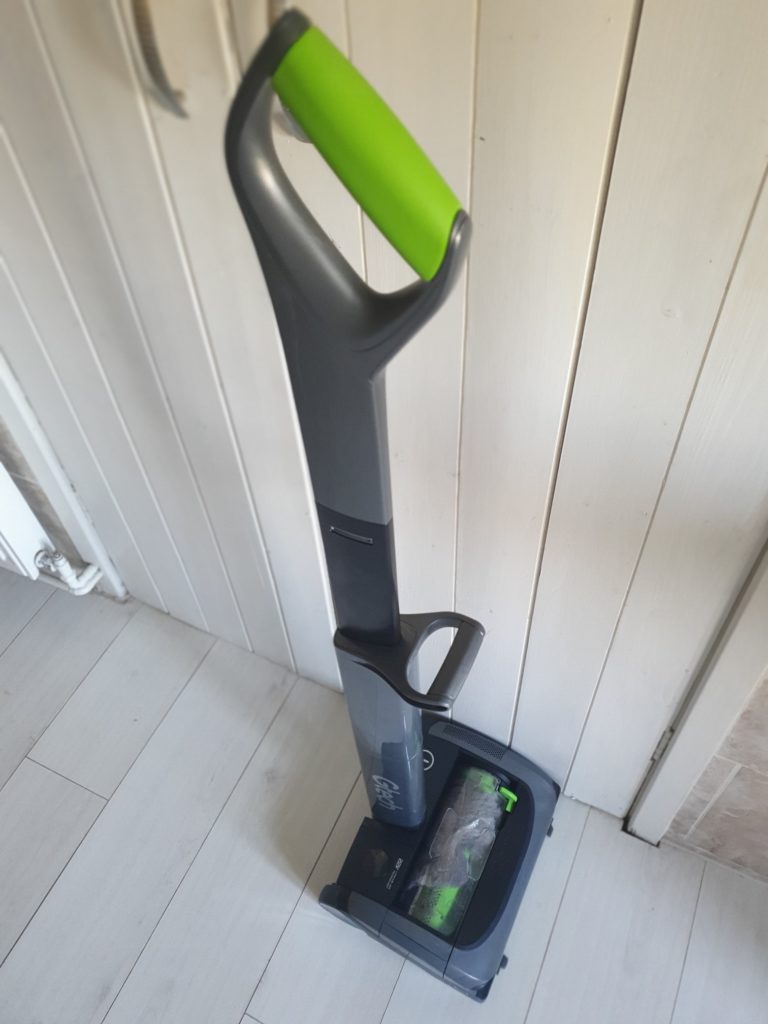 That's where the Gtech AirRam can help. This is an upright vacuum cleaner with a difference. Whether you're a keen cleaner or a reluctant tidy upper, Gtech have created a cordless upright vacuum to change your cleaning experience.
The AirRam is designed to move seamlessly from carpets to hard floors with no need to change settings or plug sockets, and no cables to trip over, making your life easier and most certainly speeding up the entire process.
Benefits
The Gtech AirRam weighs just 3.2kg when fully assembled. Super light, so you don't feel as if you are lugging around a heavy vacuum when you need to have a tidy up. With an ultra low profile handle that leans back, you can easily reach underneath furniture and move smoothly from room to room. This gets into places you wouldn't think possible, meaning you also don't have to move the furniture as much, as you can slide under lots of things.
It comes with full width LED lights along the front, leaving nowhere for dirt and dust to hide under your sofa, bed or coffee table – ideal for quick tidy ups and regular deep cleans.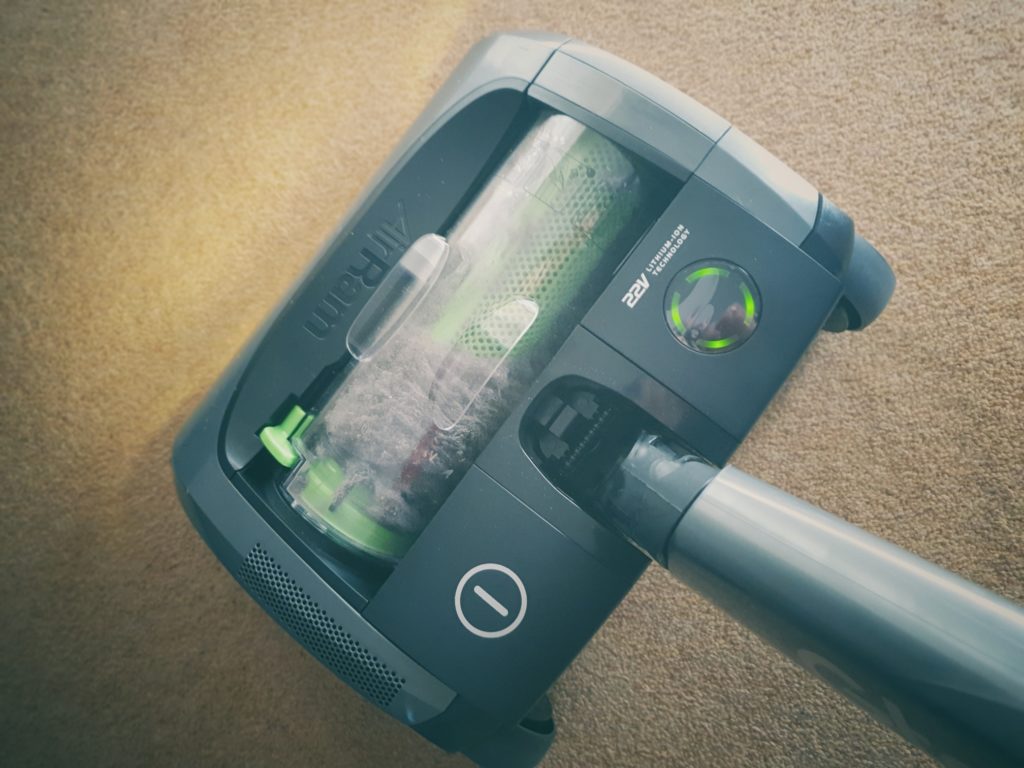 This handy vacuum is powered by a removable 22V Lithium-ion battery, the AirRam gives you up to 40 minutes of run time with each 4 hour charge. Don't worry, you will know when you are running low on battery, as a handy 4 stage LED display indicates how much charge is left in the battery. This is a real bonus.
Of course, the AirRam is cordless, so it's quick to get out and easy to store away, with no tangled cables to worry about. For added convenience, the battery pack can be removed for charging, so there's no need to leave the whole vacuum by the charging point.
Another great feature to help with storage it the retractable handle which pushes right down, meaning you don't need a really tall cupboard to store it in. The children liked this feature as it meant they could make it more their size, they really like whizzing around with this helping to tidy up – it's been quite a hit!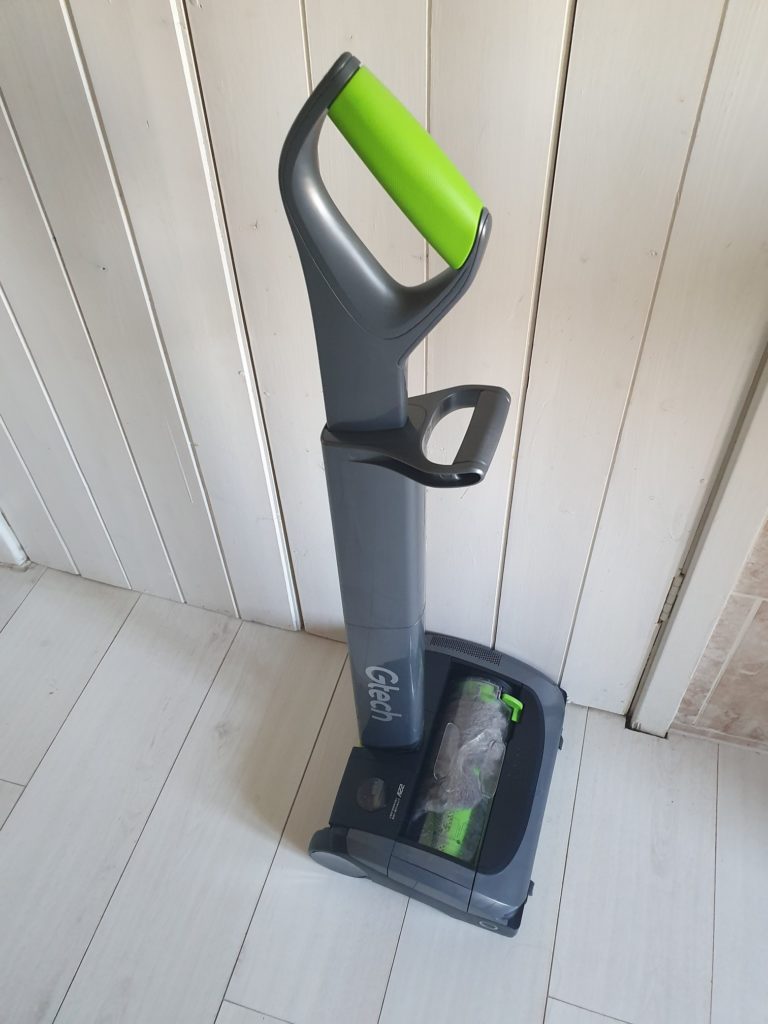 One of the things I hate about vacuuming is the emptying part! However, with the AirRam, this really couldn't be easier. You simply un-clip the cylinder, un-clip the end and then holding onto the green handle, you literally push all the grime into your bin – it's really easy and you can't get in a mess doing it. Slot it back in and off you go again until you need another empty.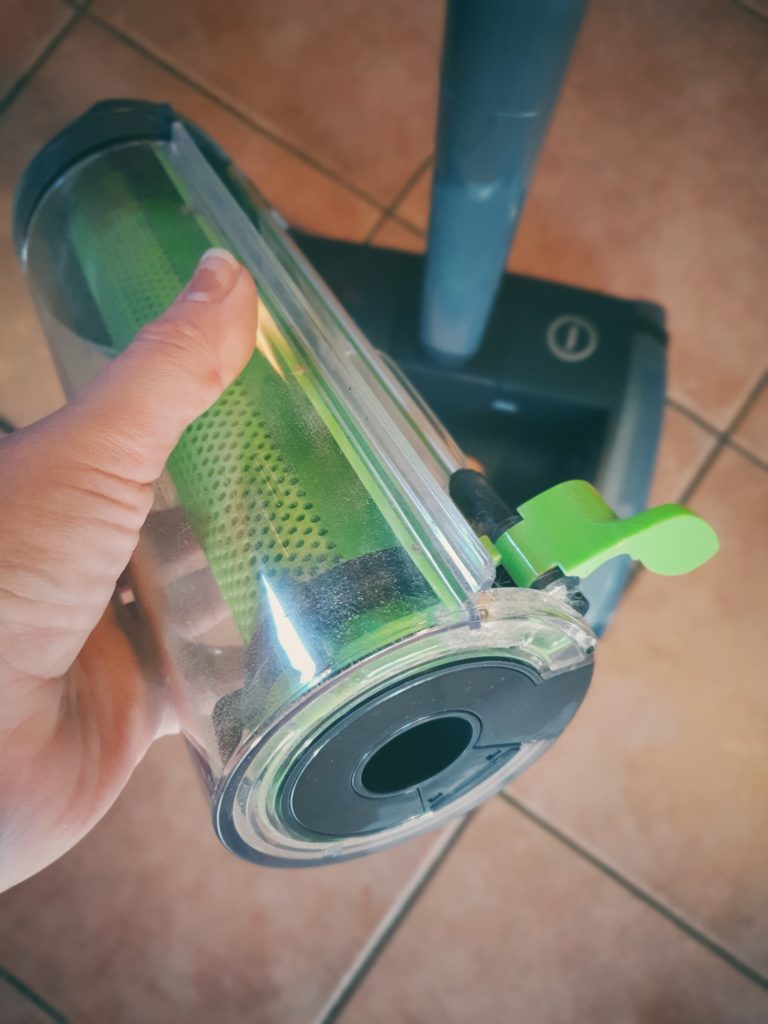 The verdict
Whilst I wouldn't replace my main vacuum cleaner with this full time – mainly because we need something pretty heavy duty due to house renovations and the mess that creates – I absolutely love the AirRam as a time-saving cleaning option. Now I can have a quick vacuum around when everywhere just needs sprucing up. This is quick and practical and really does a good job. I think my favourite thing about it though is that you don't need to adjust it when moving between carpet and hard floors.
This is a collaborative article.